,
Hailey Bieber graced the cover of Forbes and its "Thirty Under Thirty" list
The 26-year-old model and businesswoman received this honor thanks to the success of her cosmetics company, Rhode Skin.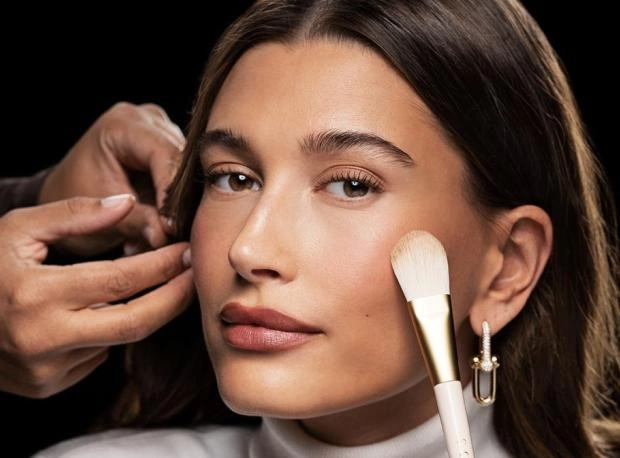 Haley Bieber has earned a spot on Forbes' prestigious "30 Under 30" list and appeared on its cover. In 2020, she founded Rhodes, a skincare brand, but she didn't launch it until this summer. In recent inteview Haley talked about her extensive experience using grooming products from various companies, but she likes taking the initiative in the matter more. "I love the creativity in the whole process; I'm in charge here. I've spent a lot of time lending my face and name to other people's creative process. In fact, it's helped me develop in so many ways. It fills you with power when you're the person in charge."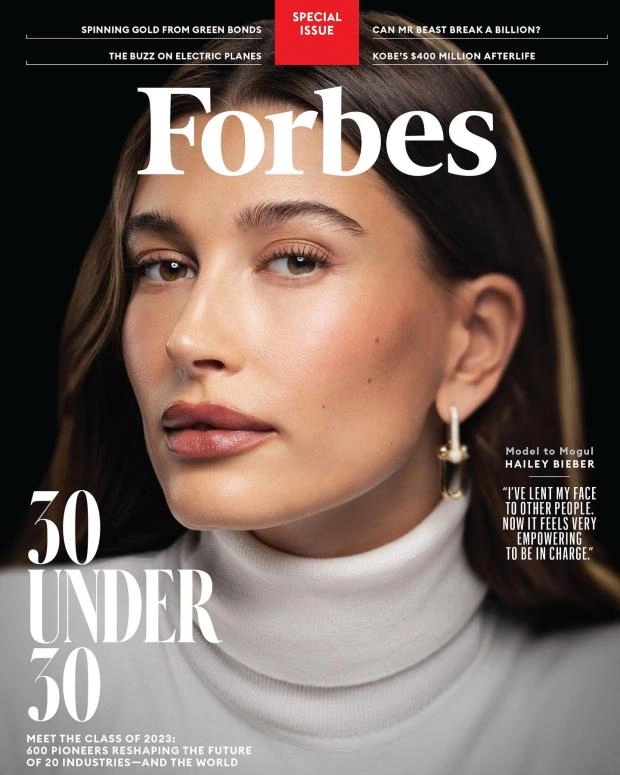 Officially, Rhode entered the market with three products priced below $30. According to Forbes, there are now 700,000 people on the waiting list, and Bieber says her company's profits are about to hit eight figures.
Her main goal is to create products she can use herself. "When I gave up my Peptide Glazing Fluid, my skin was clearly bored with it. That's how I knew it was a powerful product." Hayley is very responsible about her ingredient selection. "What sets Rhode apart is the neat, edited line of products. Our philosophy is to use the best ingredients. For me personally, that extends to every aspect of life, from beauty to closet. It's like, really, the great pair of jeans you're always looking for. It's a really good blazer that you go back to. I also consider skincare. It's a really perfect moisturizer that you dream about. And it's something that you repeat over and over again. These formulas are very intense and very specific, so they help create effective, working products that work for you."