,
"Desperate Housewives" Eva Longoria and Victoria Beckham went out alone
The cronies attended the "Forces for Change" gala dinner hosted by British Vogue.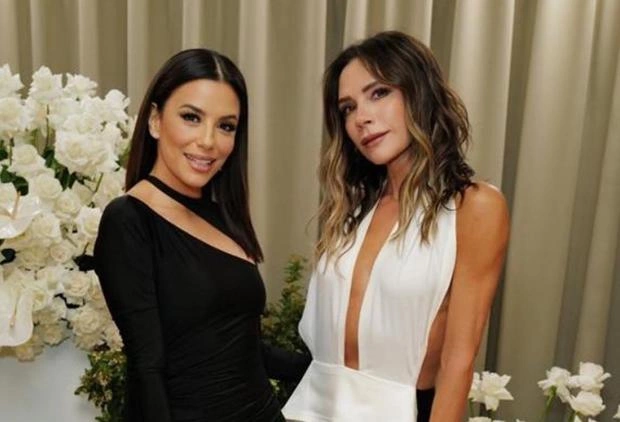 Victoria Beckham and Eva Longoria often please subscribers in social networks with joint photos and videos. They are friends for a long time, regularly visit each other's homes and together attend various events. Here, and the other day they went to a gala dinner held in London by Vogue magazine. "Forces for Change" is an annual event that honors those who have made a great contribution to the struggle for the rights of the beautiful half of humanity..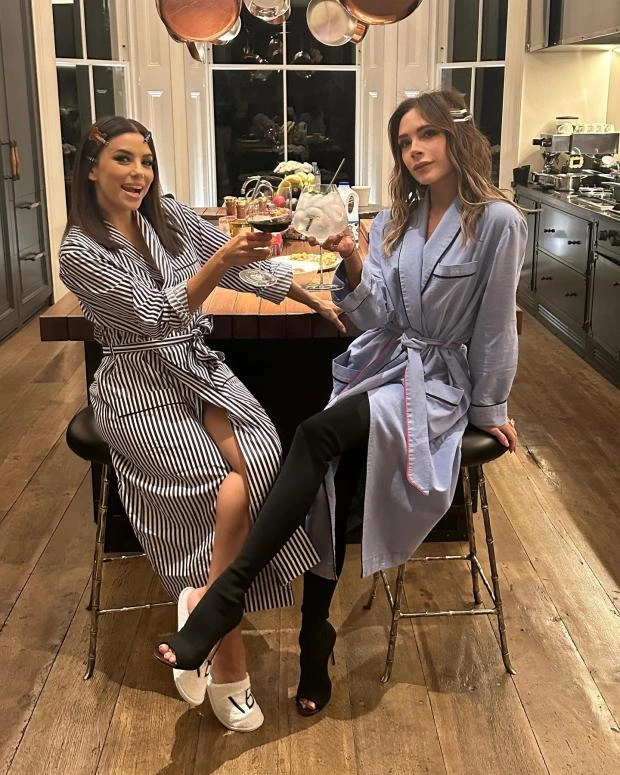 Before attending the event, the girlfriends took several photos at the Beckhams' home, appearing in stylish robes and sipping from glasses. At one point, they were joined by Longoria's 4-year-old son, Santiago. "Two desperate housewives (and a toddler) again. Getting ready for a bachelorette party! Love you," Victoria wrote, reminiscing about the popular ABC series, which her friend played in.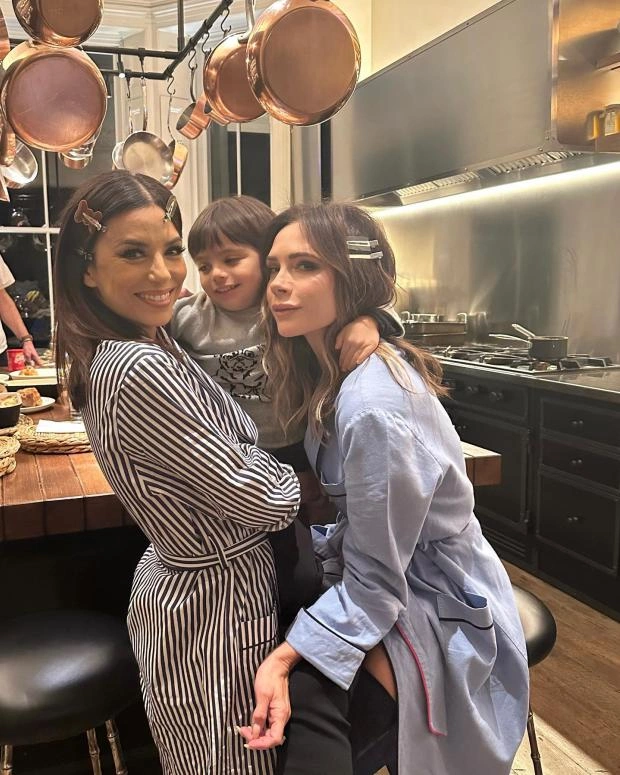 Later, Beckham posted two more pictures, from the dinner itself, where she and Longoria in full dress, posing on the stairs. "Didn't I teach you anything, Eva?", Victoria jokingly commented on the shot, where the actress is laughing infectiously, and she herself, as always, in a flawless pose frozen in front of the lens.