,
Kaia Gerber is on the cover of February's ELLE
The 21-year-old model not only took off in a spectacular photo shoot, but also talked about her first steps in film and TV.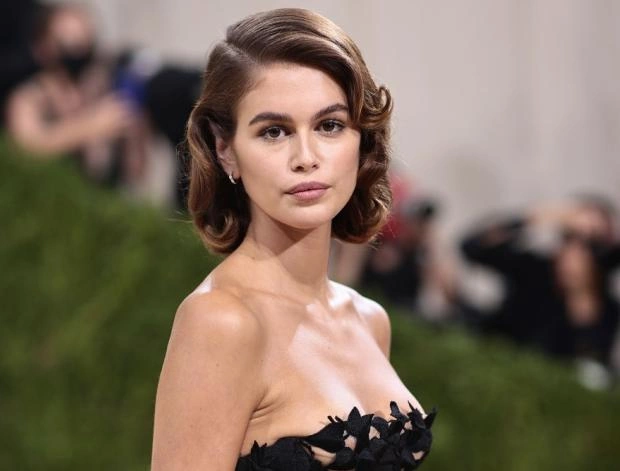 Kaia Gerber was the star of the February issue of ELLE magazine and shared her thoughts on growing up, her career and the now-discussed "nepo-kids" theme in Hollywood. On the cover, the daughter of famous '90s supermodel Cindy Crawford and businessman Randy Gerber appeared in a sparkling, gold-colored Celine dress, accentuating her eyes with thick arrows. The images were taken by New York photographer Cass Bird.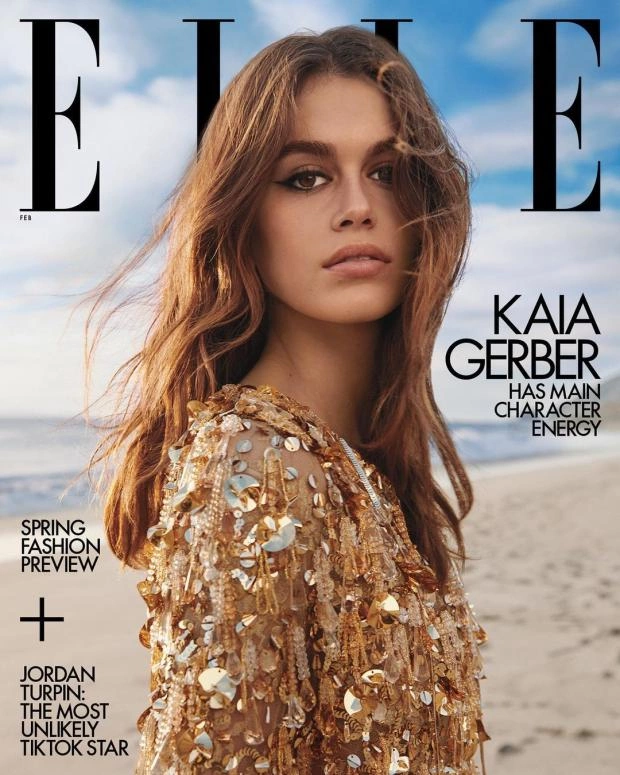 "Kaia Gerber, model and face of Celine, is entering a new phase - trying her hand at acting and building a different perspective on life after the pandemic forced her to slow down," the ELLE editorial team commented on the model's pictures posted on social media. In addition to the cover, Kaya also appeared in a series of photos inside the magazine. They used an idyllic beach scene as a backdrop and stylish outfits that accentuated Gerber's remarkable physical attributes.
She began her modeling career at 16, and now, at 21, she says it feels like she's lived her whole life. "Being able to travel all the time from a young age has taught me a lot," Kaia says. "I got this really magical upbringing. I have this catalog of photographs that document my growth. You grow and change: your body, what you love, your taste. The creative environment has shaped my tastes. I'm a great observer, and I'll always be one.
.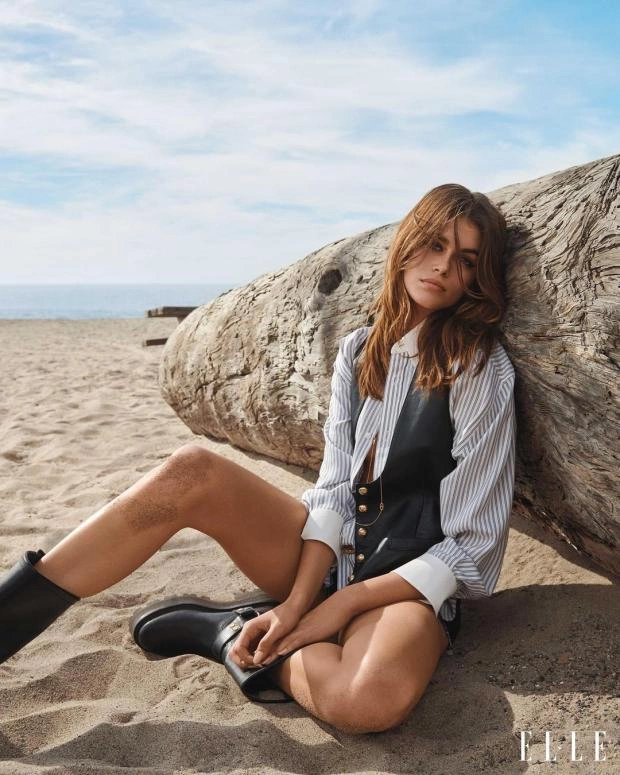 As for nepotism or "creative nepotism," about which there are verbal battles right now, Gerber says, "the foam will boil over. "When I started out in modeling, everyone said to me, 'Oh my God, your mom is so unbeatable,' and I was like, 'Yeah, she's my mom.' But my daughter was not only proud of her famous mother, she also got valuable advice from her. For example, Cindy taught her to always show up to work on time, to remember people's names and be polite to everyone, to remember to be thankful and to record all the significant moments in her life. "She also told me, 'You should have taken more notes because, you know, you think you're going to remember all the magic moments forever, and then one day you can hardly remember what the shoot was, where it took place and when.' So I take notes, I keep a diary."
So what is supermodel Crawford's daughter going to do next? Expand, of course, modeling portfolio, as well as acting. In the near future will come out two of her projects: the teen comedy "Bottoms" and a television series "Ms. American Pie." "For a long time I felt like modeling, trying on different looks, and it was really fun, I still do. But now that I'm trying to be an actress, and that's my main focus, I appreciate it when someone celebrates my human qualities," the ELLE February issue heroine added in conclusion
.