,
Michael Kors has revealed his ready-to-wear collection for the autumn 2023
The show was part of New York Fashion Week.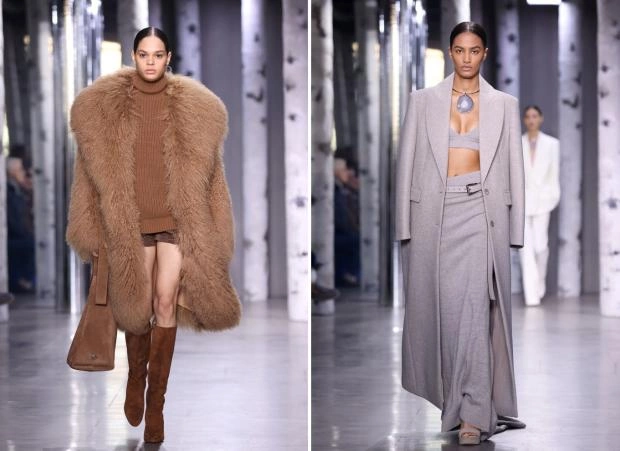 Classic menswear cuts, voluminous coats, knitted dresses, a combination of sleek and rough, chocolate brown as the new black... All this is the next fashion season of American brand Michael Kors. "Everything we show, we sew, and people wear," said the 63-year-old designer before the show. "There shouldn't be a revolution in casual wear." And yes, at least at New York Fashion Week, it did, with Proenza Schouler, Brandon Maxwell, Gabriela Hearst and Tibi et al bringing the decidedly radical concept of classic clothing back to the catwalk to preserve, style and consume.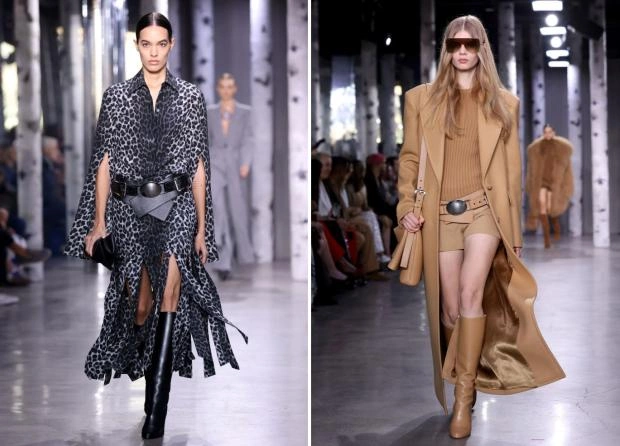 Kors drew inspiration from old-school influencers, including feminist and trendsetter Gloria Steinem, who received a portion of applause from actress Molly Ringwald when she took a seat at the show. "The term 'influencer' has taken on a whole new meaning, but we're used to using it when we talk about powerful women who are never afraid to express themselves through fashion, be it Jane Fonda or Gloria Steinem, who I met in 1985 when we did a high-profile story called "Smart Women Wear Short Skirts" explained Kors.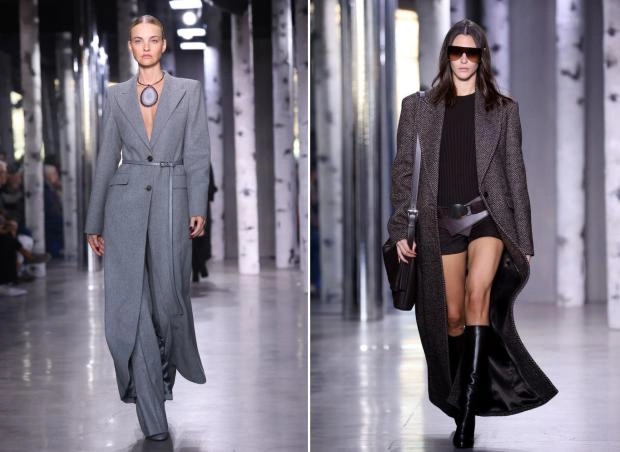 And short shorts. The look that opened the show, a taupe wool coat and jumper over chocolate brown suede shorts and boots, with a wide belt around the hips from the 2004 collection, was the epitome of '70s urban bohemian glory. "Today we have a generation of women who are still trying to show strength, flexibility, intelligence, but at the same time are not afraid of fashion, and that includes the whole spectrum from Amanda Gorman to Serena Williams," said the designer.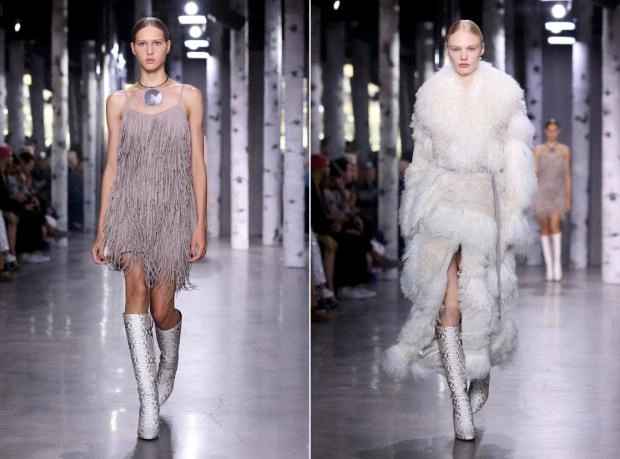 And he provided the women with the tools they needed: many impeccably cut coats and Week's finest sheepskin coats, one of which is ivory and made from Mongolian sheep skins. "I'm a firm believer in the power of coats," said Michael, acknowledging the difficulty of moving this piece of clothing when travelling. "You need a coat bag or a DHL number" Kors clarified with a smile.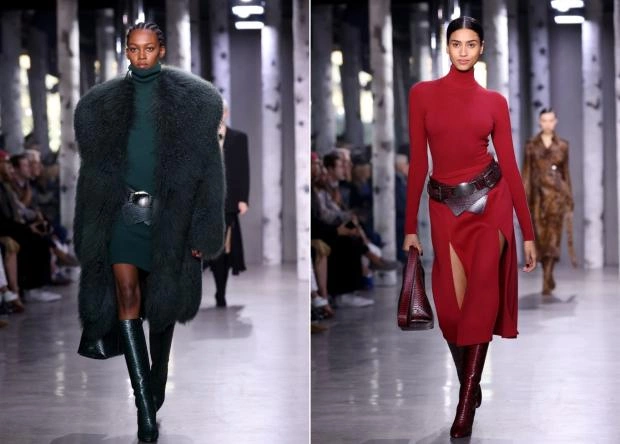 The tailoring is cleverly detailed: flowing sleeves, slit skirts, flared trousers and chocolate brown fringed dresses add another bohemian element to the collection. Kors emphasises the importance of knitwear with a chocolate brown cashmere jersey and chiffon water jacket dress and a chic taupe cashmere double-double set as wide trousers with a waistband. "I pay a lot of attention to tone. Because at the end of the day it gives everyone a sense of confidence, you know you're choosing the right thing. It makes it easier to get dressed that way."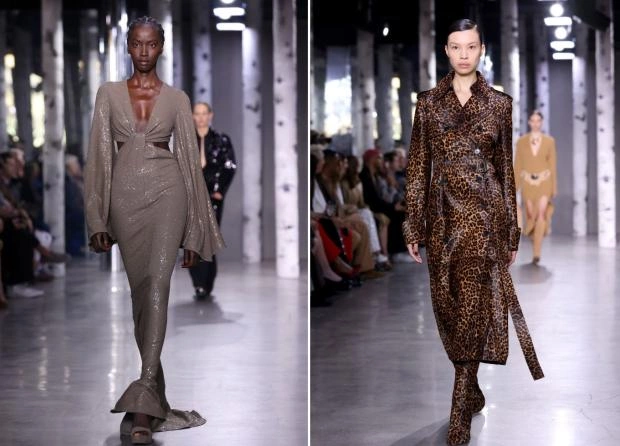 Evening outfits are all about the modern mermaid look, as he calls it. The sequin-embroidered knit bodysuits and perfectly tailored trousers, dresses with cutouts, flared jumpsuits or dresses with a fishtail bottom line, again in chocolate or taupe shades. "Someone's going to need to wear this to the Oscars" Kors says of the sequined jumpsuit worn under a camel coat. And he knows what he's talking about.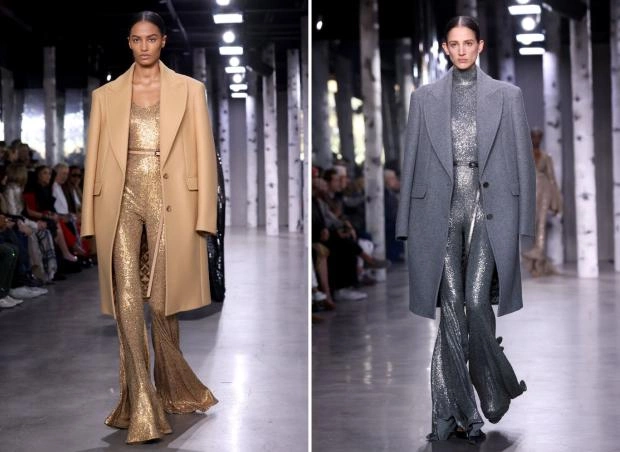 "(Barbra) Streisand won her first Oscar in trousers. Lauryn Hill came to the Oscars in shorts... Sharon Stone wore a white shirt and skirt and it became one of the most memorable looks of all time," says Kors, advising stars to step out of their comfort zone. "Being different isn't about being funny; being different and being special is chic, sophisticated, sophisticated and fun."