,
Anne Hathaway walked in a "naked" dress from Valentino
The actress, who recently celebrated her 40th birthday, seems to have decided that now "everything is possible" in her clothes.
Anne Hathaway has recently greatly revised her style of clothing in the direction of greater sex appeal. At least when it comes to outfits for public events. In May 2022, she wowed the crowd at the Cannes Film Festival in a white sequined column dress from Armani Privé, as well as a pair of playful 60s-inspired dresses from Gucci and Louis Vuitton that evoked old-school Hollywood glamour.
This time, at the opening of the Berlin Film Festival, the star of the movie "The Devil Wears Prada" demonstrated a bold model from Valentino. Namely, an image from the couture collection of the Italian brand for the spring/summer 2023 season. The dress with polka dot lining and a mesh of small bows superimposed on it, the actress added long gloves. The whole outfit was a virtuoso combination of thin fabric and leather, emphasizing the dignity of the figure in the right places.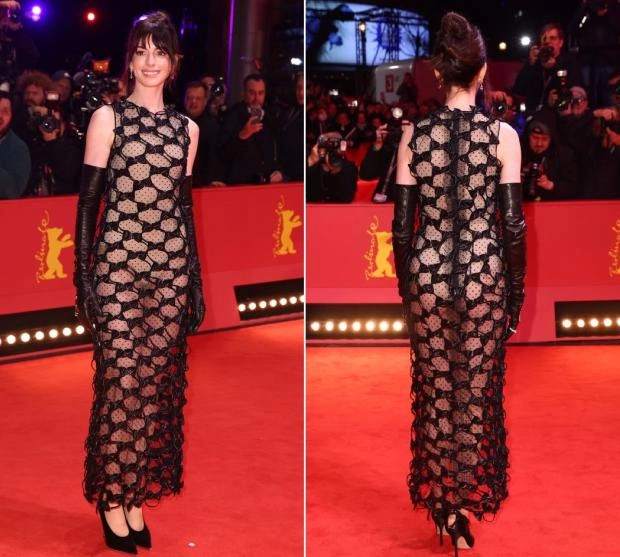 A pair of satin stiletto pumps, a high hairdo and small jeweled earrings completed Anne's stunning look. At the Film Forum in Berlin, she presented the comedy-drama Come to Me, Baby, in which she played with Peter Dinklage.