,
Emily Ratakowski's provocative flower top at the Loewe show in Paris
The 31-year-old model looked exotic in the front row of the audience watching the Spanish brand's fall collection.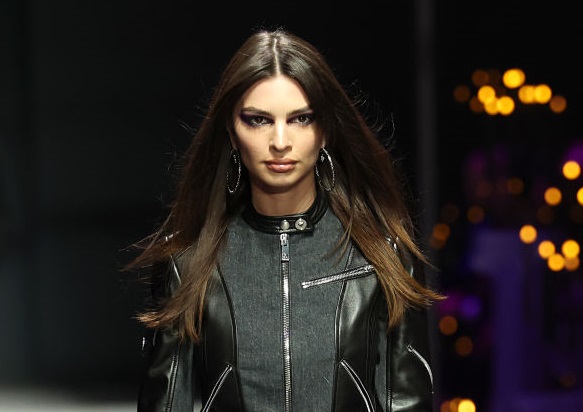 Emily Ratakowski made a high-profile fashion statement when she appeared on the sidelines of the Loewe show at Paris Fashion Week. The attention of the audience was attracted by the unusual "botanical" top of the model, sewn in the form of an anthurium. This tropical plant with a bizarre flower is also popularly called "man's happiness".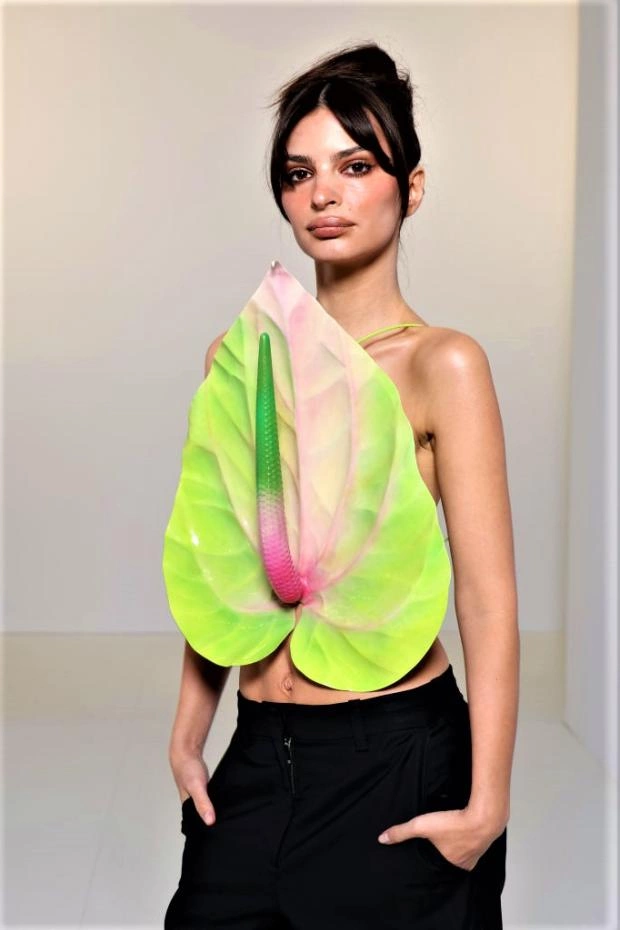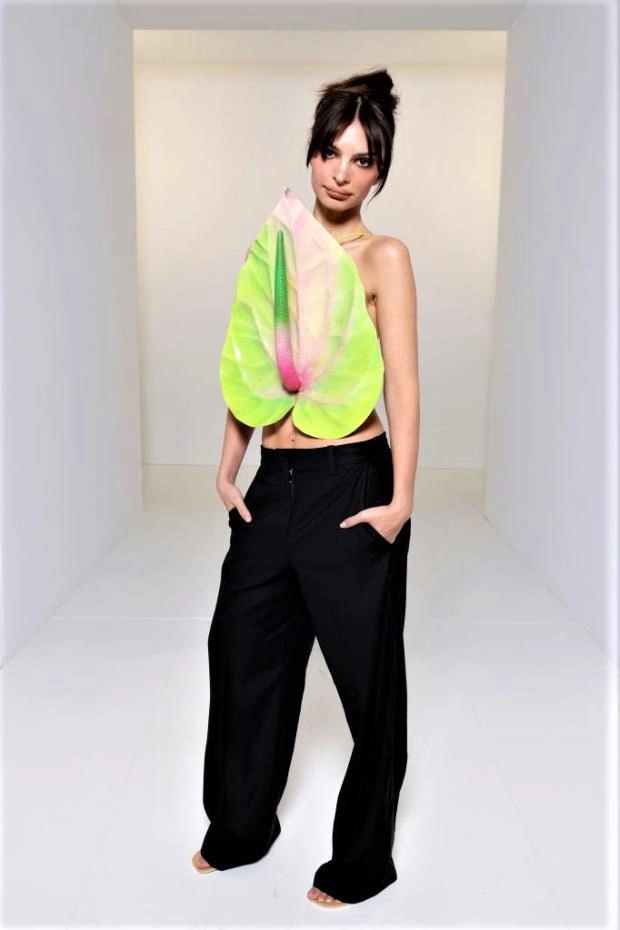 What made Ratakowski dress so originally is not known for certain. However after her divorce in the summer from actor and producer Sebastian Beer-McClard, she has repeatedly noted in interviews that she began to appreciate herself more and dress as she sees fit, without looking back at men.