,
Tips for choosing children's shoes
Every child needs the right footwear from an early age. In this sense, comfort is extremely important.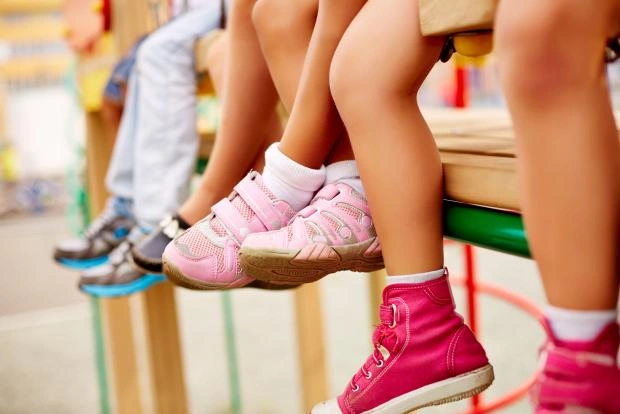 Shoes are a piece of clothing that supports a child's orthopedic development and must be chosen correctly. A toddler whose body is rapidly changing and developing will need shoes that will keep their steps stable on the ground when they start walking.
Deciding whether to rush into shoes really depends on seasonal and external factors. If the first steps coincide with the summer period, it can be interesting to spend time barefoot and in socks. If this coincides with the winter period, the foot should be protected from inclement weather. At this stage, the purchased shoes do not need to be worn constantly. It is recommended that the baby wear shoes when going outside, when the feet need protection from environmental factors.
What should be children's shoes?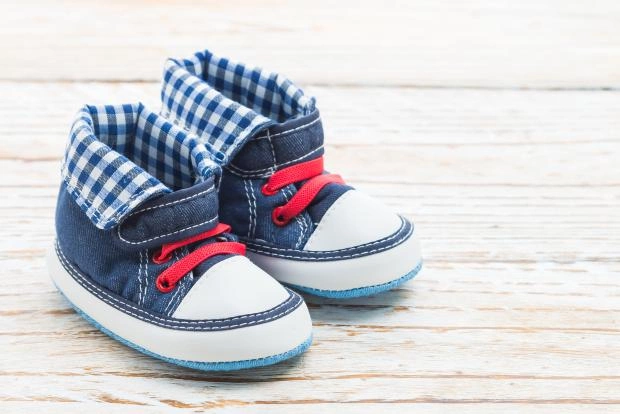 1. Shoes must be the right size.
To be able to choose the right size, shoes should not be bought early in the morning, as with adults, but in the evening, when water accumulates in the feet.
Keep in mind that children's feet grow two sizes every year. That is why it is very important to check every three months that the shoes you buy are not small and that they have enough space for the development of the foot.
Length check: Press down on the front of the shoe to check the distance between your child's thumb and toe. The toe of your child's foot should not be pulled back or too far from the toe of the shoe. Choose shoes that are at least half a size larger than your child's foot, leaving room to accommodate a growing foot. This distance will be suitable for the development and movement of the toes.
Width check: While the child is dressed, determine the position of the toes by pressing on the sides of the shoe with your hand.
Heel test: Take the child's ankle and move his foot up and down in the shoe. If your child's feet move freely but the shoes don't come off, you've chosen the perfect size shoes. If the foot does not move at all in the shoe, or slips out of the shoe while moving, that shoe is the wrong choice in terms of size.
2. Other details:
Before focusing on color, model and brand, it would be right to focus on the basics. Our goal should be to find a product that will not affect the development of our child's foot and that he can wear easily.
Make sure the sole of your foot is flat and non-slip. Shoes with very hard soles that do not conform to the shape of the foot restrict the child's mobility and cause damage to the skeletal and muscular systems. The toe of the shoe for the first step should be able to bend at least 40 degrees. For this reason, when buying shoes, you should bend and look at their flexibility.
You should pay attention to the material from which the shoes are made. You can choose comfortable models with a soft top made of leather. In summer, you can also give preference to models made of organic mesh, cotton or canvas. Hard leather and synthetic materials should be avoided. You should avoid materials such as rubber and plastic that will prevent your child's feet from breathing, sweating, or damaging them. It will be more profitable to choose shoes that provide air circulation. Serious problems such as fungus and bad odors occur on leaky feet.
Flexible and lightweight models with a lower base that do not interfere with mobility and support natural movement are suitable. It will be more difficult for a child to walk with heavy shoes. That's why you should choose lightweight shoes to avoid unnecessary effort.
Choose from lace-up or Velcro styles with adjustable lace-up closures.
It is possible to purchase models that are not rigid but can provide protection and support.
In addition to all these characteristics, it is important that it does not have beads or various aesthetic elements that your child can easily tear off due to the danger of swallowing the shoe model they are purchasing.
Even if a shoe has been purchased that meets all of these characteristics, if your child is unhappy with the current shoe, it is important to switch to a different model.