,
Princess Iman of Jordan married
The network got footage of the magnificent marriage of the eldest daughter of King Abdullah II and Queen Rania.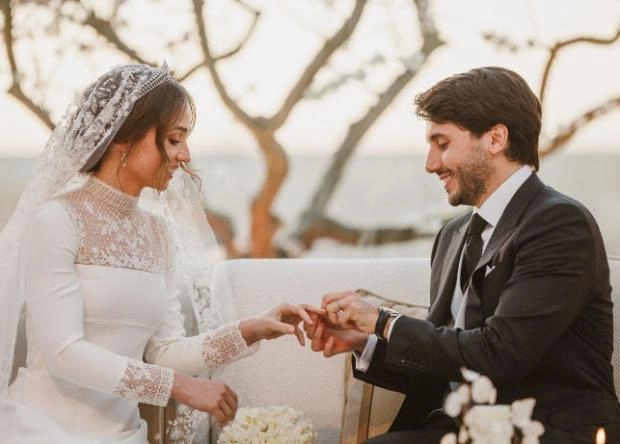 Princess Iman of Jordan, 26, married Venezuelan-born banker Jamil Alexander Termiotis. A luxurious celebration took place last weekend. The bride was led to the altar by her elder brother, heir to the Jordanian throne, Prince Hussein. "May the days of your life together, dear Iman and Jamil, be blessed and filled with happiness," he wrote on social networks, sharing picturesque pictures from the past ceremony.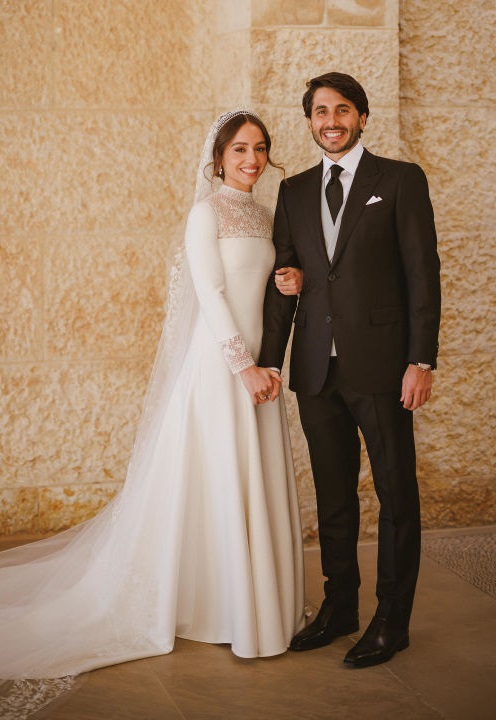 On her special day, the bride wore a tailored white wedding dress by French brand Dior with long sleeves trimmed with lace to match the top of the bodice. She completed the look with a tiara and a long floral veil. The 28-year-old groom was dressed in a black two-piece suit, a light-colored vest and a white shirt with a black tie.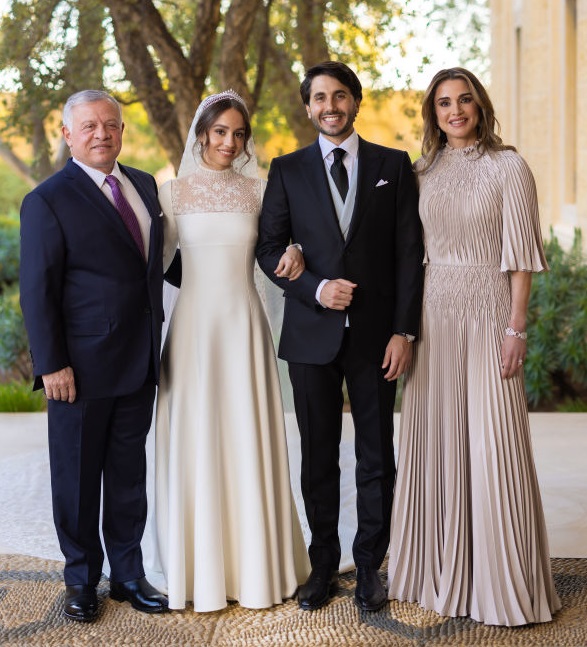 A week before this event, the Royal Hashemite Court announced the date of the wedding, and even earlier, eight months ago, the engagement of Princess Iman and the New York financier was announced.