,
Ashley Park stars in Sketchers ad campaign
The 31-year-old Emily in Paris star appeared in photos and videos as a Broadway star in sneakers.
Ashley Park is back on stage for the first time since her Broadway role in the musical Mean Girls (2017-2018). This time she did it for the shooting in the advertising campaign of the sports brand Sketchers. The star of the series "Emily in Paris" introduced a model of sneakers called Uno.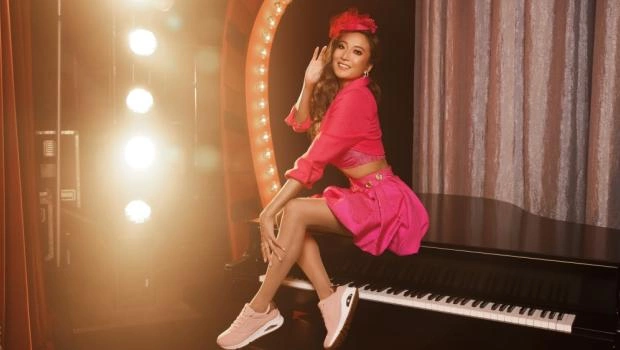 "Being able to work on an active stage and dance again - in the theater - even if it's just for one day, is a lot of fun," Ashley told reporters. "We decided to make ads in this style because music is a universal language. Singing and dancing is beautiful."
In the clip, Park showed off some colorful Uno sneakers as she danced on the piano. "The feeling is just magical, I can't take my eyes off the Sketchers. They look great, bring another pair, yes," the actress sang.