,
Hugo Boss Shows RTW Spring/Summer 2023 Collection in Miami
The fashion show of the famous German brand took place in Florida on a podium surrounded by water, and with spectacular fireworks in the final.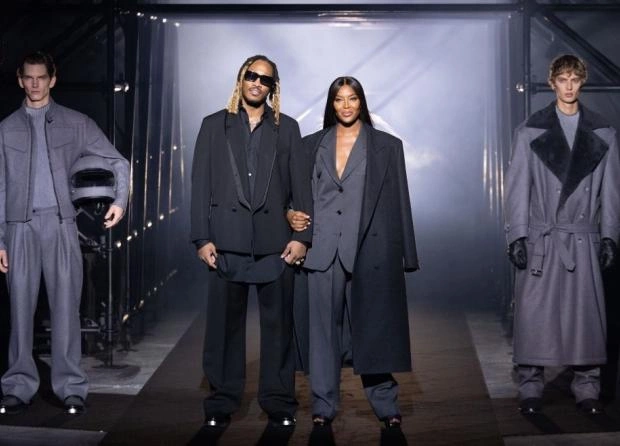 Part three: the first Dubai, the second Milan and now Miami. This is how Marco Falconi, Senior Vice President of Design at Hugo Boss, previewed the brand's spring/summer collection for the coming warm season.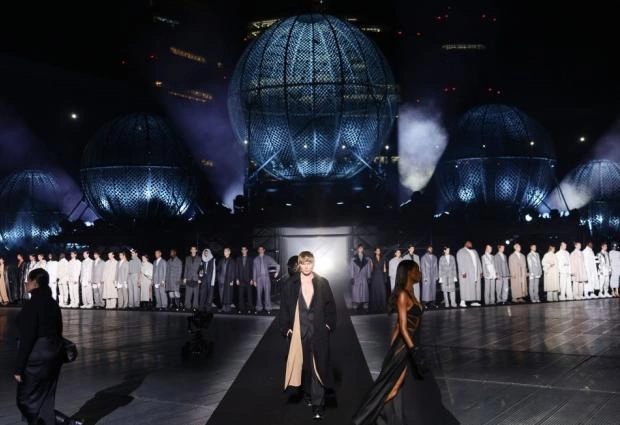 This time around, the company chose a city in Florida, not only because of the importance of sales in the US market, but it allowed it to make a "definite statement" and present a "more inclusive approach." "Miami is a multicultural hub," he added, "with a Hispanic community, design, music and cinema. An inspiring place."
This is reflected in the collection, showing the history of the brand in tailor-made clothing, but modernized with modernity in mind. Spectators saw an assortment of jackets made of flowing fabrics, trousers and trench coats in both classic colors and soft pastel shades, shirts and dresses made of transparent fabrics. "This is the right moment to ride the wave of tailoring, which is our cornerstone," said Falconi. "But now he is more playful."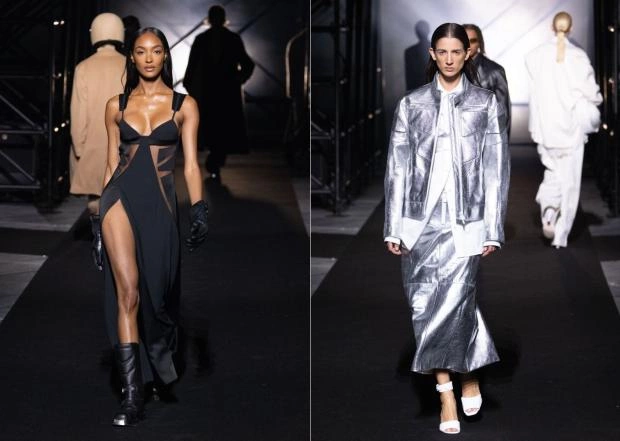 "One of the main motifs that inspired the collection is the hidden artful tension that lies between contrasting elements such as solid and fluid states; land and sea; haze and transparency; past and present," he continued. "This powerful combination serves as the cornerstone of a new exploration of prints, shades and textures, opening the door to a world that offers a creative, visual dialogue. It is a sartorial reflection of a look to the past in order to boldly move forward into the future and embody the spirit of the true Hugo Boss."
The evening, which was streamed live on the brand's social media channels, brought together some 500 influencers, celebrities and key figures from the fashion world, culminating in a party at the Herald Plaza.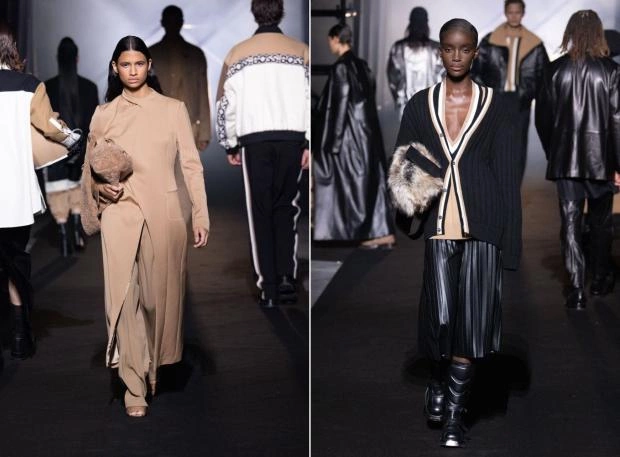 Naomi Campbell, Pamela Anderson, DJ Khaled, Ibtihaj Muhammad, Low Roach (who announced his retirement from celebrity stylist the day before) and Precious Lee were on the catwalk. They paraded past Demi Lovato, Maluma, Suki Waterhouse, Rapman and Tiffany Hadish in the front row.
"We're trying to emphasize that we are truly an international global brand," Nadia Cockney, senior vice president of global marketing for Hugo Boss, told reporters.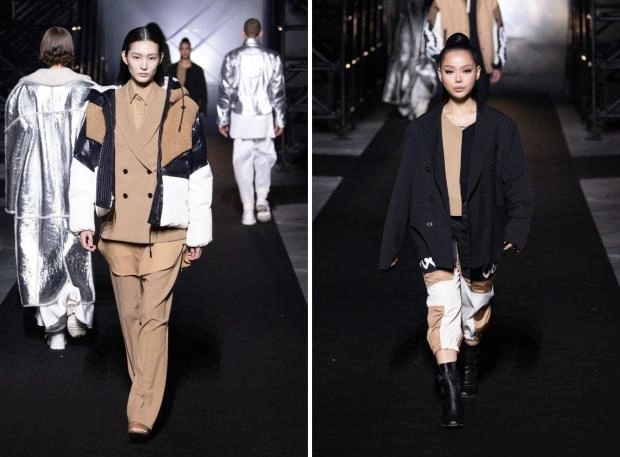 Selected items from the collection went on sale online immediately after the end of the show.