,
Secrets of anti-aging makeup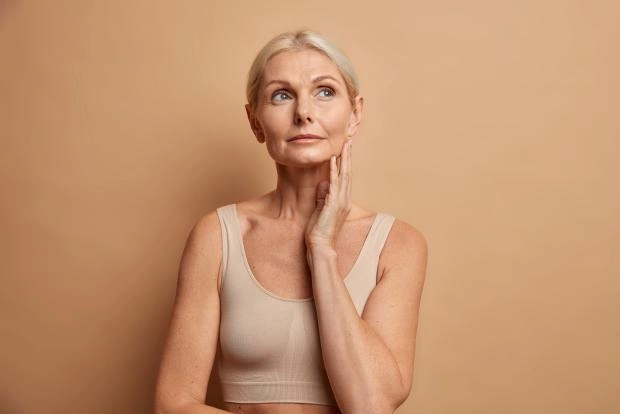 From adolescence, girls are already beginning to actively use cosmetics. At a young age, there is no need to carefully select products and textures, because young skin does not need to mask wrinkles and other age-related changes. Things are quite different with mature skin. It is important for adult women with obvious signs of age-related changes to learn how to properly hide wrinkles, even out tone and visually make the face oval clearer. The right makeup technique will help you look young and fresh!
We have identified some of the most common anti-aging makeup mistakes:
Many bright accents make the face visually older. Do not use bright colors on the lips and eyes at the same time.
A large amount of powder clogs into wrinkles, making them more visible. To make your face look natural, but at the same time remain matte, give preference to powder in balls. Pick up the product and apply it on the face with a fluffy brush for a natural application.
Avoid foundations with a dense texture that can clog into wrinkles. It is better to choose a light fluid or foundation in a cushion format.
The dark eyeliner of the upper and lower edges is not for everyone. Such makeup makes the eyes smaller and does not emphasize their beauty.
Similar mistakes are made by most women when creating makeup. Do not forget that in adulthood it is important to change the technique of applying cosmetics. To look fresh and young, follow these rules:
Do not use mascara that adds volume to the eyelashes. On an adult face, bright eyelashes look out of place. Opt for black or brown regular mascara to bring out the natural beauty of your eyes.
For eye makeup, choose gray or brown shadows without a red undertone.
Avoid blues, purples, oranges, and bright greens as they accentuate eye bags and dark circles.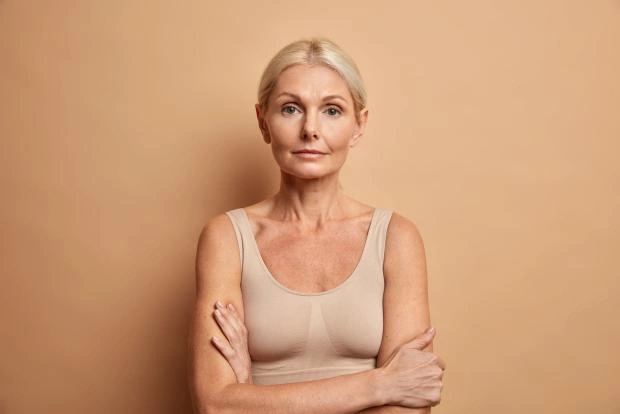 When buying cosmetic products for anti-aging makeup, you must be guided by the following principles:
Lightweight, water-based foundation. To choose the right product, apply it to the nasolabial folds and wings of the nose. If the foundation does not roll, does not drain and does not clog pores, then feel free to take it!
Choose shadows with a light shimmer and creamy texture. Refuse dark and too bright colors so as not to age the face.
It is better to replace eyeliner with a pencil, because due to wrinkles on the upper eyelid, liquid eyeliner can lie unevenly.
Makeup base will moisturize the skin and make it smoother, which will facilitate the process of creating makeup.
When choosing a shade of lipstick, focus on natural tones.
The secrets of anti-aging makeup are simple if you take the choice of cosmetics more carefully and refuse bright, flashy colors.