,
Kate Middleton: life before the wedding with the prince
We learn the secret of raising the future Queen of Great Britain.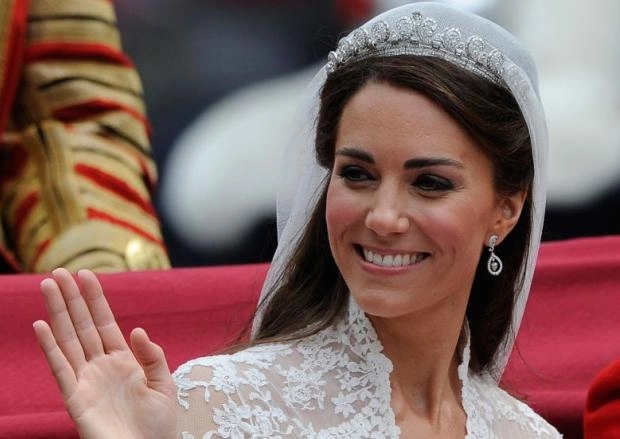 On April 29, Prince William and Kate Middleton will celebrate their 12th wedding anniversary. Although the world loves her as the Duchess of Cambridge or in her current capacity as the Princess of Wales, Kate Middleton's life before then was less well-known than her husband's. Born on January 9, 1982 in Reading, England, Catherine Elizabeth Middleton comes from humble origins. Her mother, Carol Goldsmith, comes from a working class family and was a flight attendant before meeting her future husband, air traffic controller Michael Middleton. Michael's more affluent family, by contrast, had trust funds and aristocratic connections, being in relative proximity to the royal family.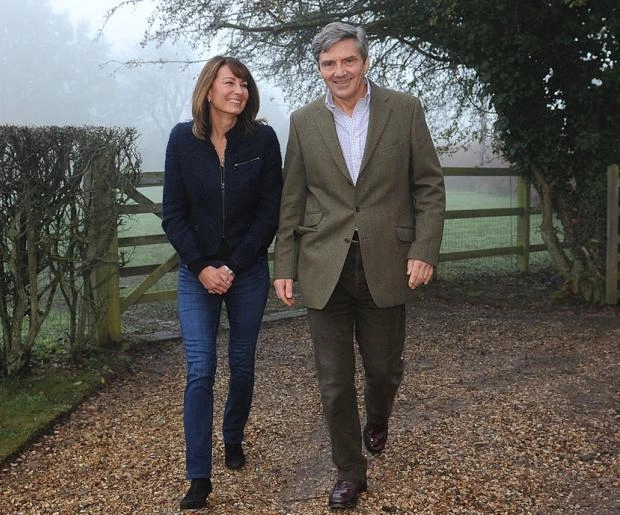 When Katherine was two years old, she moved with her parents and younger sister Pippa to Amman, Jordan, where she attended an English kindergarten while her father worked out a two-year contract with British Airways. Then, in 1986, the family returned to their homeland, to Berkshire. A year later, Carol and Michael had a son, James. But that didn't stop them from founding a company that mailed out decorations for Party Pieces. The business they started in the kitchen of their home changed everything for the family, allowing the Middletons to move quickly when they began to make millions in profits (the company is now valued at $40 million).
Kate learned some valuable lessons from her parents' "strong work ethic" which she has practiced as a member of the royal family ever since. A working mother, Carol involved her children from an early age in many aspects of the business. "They modeled a lot of times," the matriarah said in a 2018 interview. "For example, Katherine posed for the cover of one of the catalogs, blowing out candles."
The Middletons have always been a close-knit family.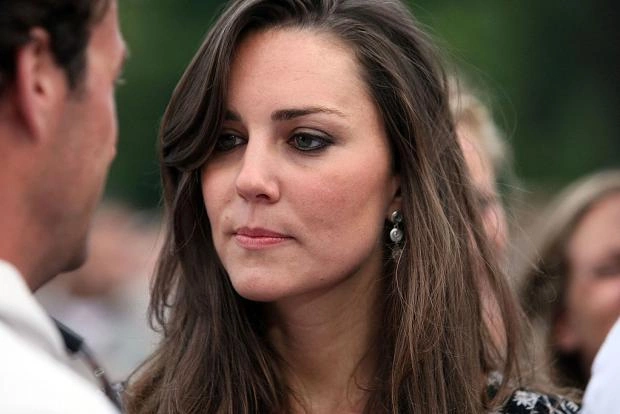 At the age of four, Kate entered St. Andrew's School in Pangbourn, where she stayed until the age of 13. During her stay at the school, she joined the swim team and participated in two theatrical productions, playing Eliza Doolittle in My Fair Lady and in the Victorian melodrama The Red Barn Murder. French and German teacher Kevin Ellford remembers her with pleasure, calling her "a hard worker and very conscientious", as well as a "great athlete".
Despite the fact that her parents were happy for Kate, it was hard for her to live away from home and be separated from her family. The family of five has always been "incredibly close-knit" as Carol and Michael "enjoyed the children's buoyancy, stories, noise and laughter," wrote Katie Nicholl in her 2013 book Kate: Future Queen. The family ate dinner together every evening and also spent a lot of time outdoors, including walking around the neighborhood, playing water sports, or staying in a rented cottage on the lake. They strictly observed holiday traditions, such as opening socks with gifts on Christmas morning or putting together puzzles.
Kate's younger sister, Pippa, joined her at St. Andrew and the sisters became members of the Brownies girls club. Its leader, June Scatter, told People that Kate was "non-confrontational" and that she and Pippa were "ordinary kids, not much different from others."
Kate has found her place in sports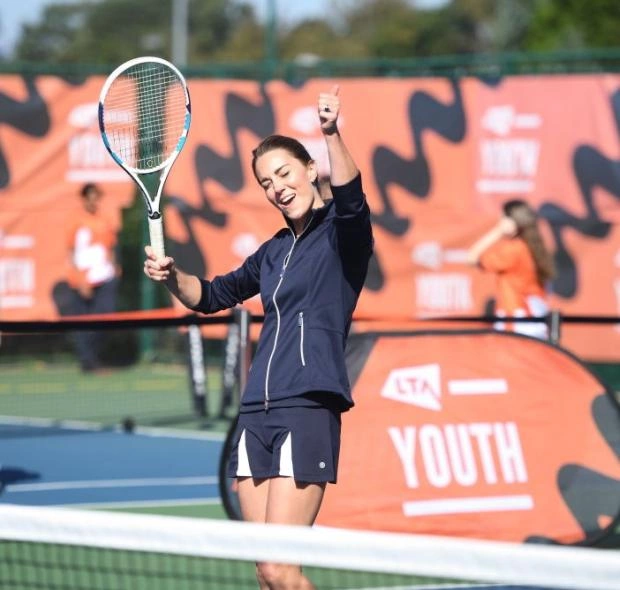 They went in for sports together and learned to play the flute and piano. Denis Ellford, who taught both sisters, once remarked that they were competitive and charged but never tried to outdo each other: "They were basically the same team." Katherine briefly attended Downe House Girls' School, which was more like a "clique" and put increased pressure on the students, according to former classmate Emma Sale. "All the girls were serious about taking on big challenges, and that's why a lot of them had an eating disorder," she told Nicholl for Kate: Future Queen. "Everyone wanted to show themselves from the best side - the most slender, the most beautiful. I think Kate was unhappy from the start."
She struggled to make close friends, and was teased for living at home and coming to school instead of living on campus, and for being tall. According to another classmate, Kate was bullied because of her "thinness and meek disposition." So even though Downe was close to her home, Katherine left school at 14 and enrolled in a co-ed boarding school, Marlborough College. But even here the beginning was not easy. The boys ranked the newcomers based on their personality and appearance. Kate got two points out of ten from them.
But the future queen had thick skin and did not allow herself to lose heart. Instead, she quickly made friends, remembering her athletic training and joining the field hockey team. "Katherine is very adaptable. She was involved in school life and loved sports and music," said former administrator Ann Patching. Kate studied art, biology and chemistry at Marlborough. In addition to playing field hockey, she also took up high jumping and netball.
Kate's parents played a big role in shaping her principles.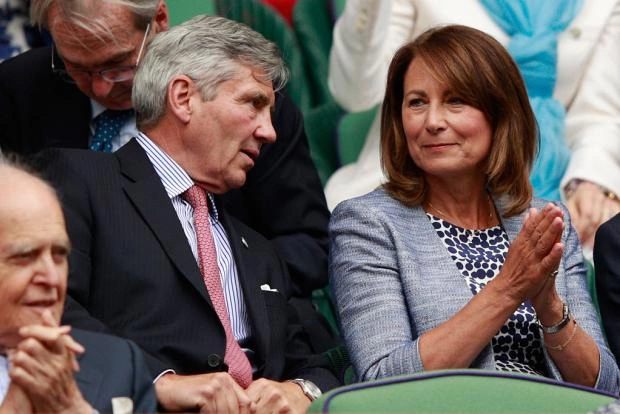 The Middletons have always been very supportive of everything their kids do, creating what Kate calls "a very happy childhood." "We had fun and I was lucky that I come from a very strong family. My parents were a huge support. Now I really, being a mother myself, appreciated how much they sacrificed for us, "Kate said in an interview with Happy Mum, Happy Baby podcast in February 2020. "They attended every sports match, stood and shouted at the side, and we always spent the holidays with the whole family."
Kate also talked about the strong influence her grandmother had on her life. "I had a wonderful grandmother who devoted a lot of time to us, playing with us, painting, visiting the market with us and choosing plants for planting in the garden, as well as teaching us how to cook," said the current princess, saying that she adheres to the same principle with their own children.
Katherine also admitted that the "simple things" from childhood played a huge role in her life, such as walking around the neighborhood and spending time with her parents at home. She still loves to curl up on the couch in her 18th century childhood home of Bucklebury Manor. with seven bedrooms, bought for $8 million.
"Life is very stressful and absorbing right now, and sometimes simple things like watching a fireplace burn on a rainy day can be a great pleasure. We spent a lot of time outdoors as kids, and I still really like it. I think it's great for physical and mental health and forms the foundation," she added in 2020. "It's such a great environment for a real time to build quality relationships without the distractions of 'I have to cook this' and 'I have to do this'. In fact, it's very simple."
Kate has never been a "muslin lady"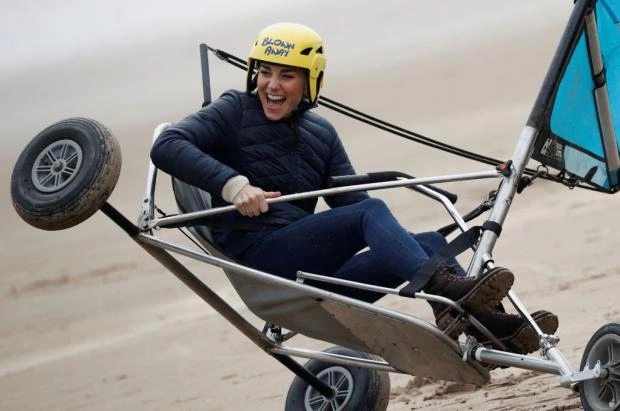 After leaving school, Kate changed her mind about entering the University of Edinburgh, and instead, in the summer of 2000, she went to Florence to study at a British university for a year. For three hours a day, she practiced her Italian at Palazzo dello Strozzino and rented an apartment with three other girls for $680 a month. In 2001 she spent ten weeks on an expedition to Patagonia (South America) with Raleigh International. The most interesting thing is that Prince William worked with this charity a year earlier during his "gap year" (a free year for graduating from school). Katherine traveled through the mountains of Chile, carrying food in her backpack and exploring the surrounding landscape.
"She was herself, like most of us," expedition leader Malcolm Sutherland told the Evening Standard in 2011. "She was definitely the most prepared, trained and strongest member of the group, which suited her very well, that's for sure. At times, the journey required great physical effort. She took it lightly. There were no hair dryers, few showers. And even if you are a princess, it is very difficult to act like a princess in such conditions.
Moreover, after this expedition, Kate went on a trip around the world. For three weeks she sailed in an inflatable boat, helping British and Chilean scientists to explore marine life. She also helped build a fire station before the end of her "free year" before heading to Fife in Scotland to attend St. Andrews University and finally meet Prince William.