,
H&M to open its first flagship beauty store
The first H&M Beauty store will soon open in Oslo.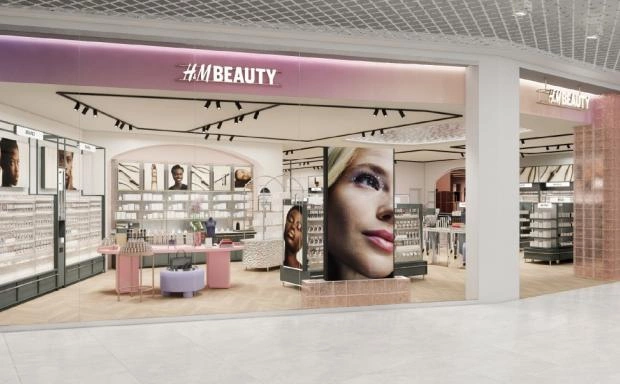 H&M Beauty opens the doors of its first flagship stores, offering a brand new and redesigned beauty store experience. H&M Beauty will feature a wide selection of H&M beauty products, Scandinavian and world leading beauty brands, as well as exclusive collections from brands such as Huda Beauty.
Over the past few years, H&M has been actively working to create its own cosmetic line to meet customer demand and create a first-class beauty store. Shoppers will be able to visit beauty bars, shop for essential products, and receive help and advice from in-store makeup and skin care consultants.
"We were very inspired by the aesthetics of cocktail bars as well as spas," said Katherine Wigzell, general manager of H&M Beauty.
This is the beginning of H&M Beauty's journey, which aims to create both a physical and digital beauty universe, where each client can be inspired and choose products for a complete look. H&M Beauty will sell Scandinavian and global brands such as Anastasia Beverly Hills, Smashbox, KVD, Origins, Escada, Juicy Couture and many more.
"We are very pleased that we can now offer our customers a well-chosen range of cosmetics that goes hand in hand with the fashion we offer. Our goal is to inspire every customer who walks into an H&M store or shop online at hm.com to leave with a complete sense of fashion and beauty," Katherine added.