,
5 nail colors that rejuvenate hands and will be trending in 2023
We will also share five shades that should be avoided because they give the opposite effect.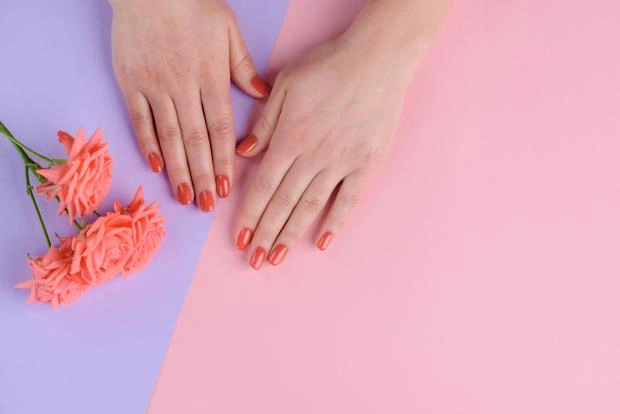 Despite the fact that beautiful manicure and well-groomed hands are in trend all year round, in spring and summer all women bloom and want to choose the best shades for their pens. Today we want to focus on five shades that rejuvenate the hands, as well as figure out which shades backfire.
5 NAIL COLORS THAT REJUVENATE HANDS AND ARE IN TREND
Silver. Give a modern touch to any look. It is versatile and goes with everything.
Nude. An ideal color for those who want to achieve a natural result. Give your hair a stylish look and rejuvenate it.
Black. Black is timeless and never goes out of style. It's stylish and modern.
Orange. Orange is one of the most fashionable colors of spring and we love it because it gives vivacity, fun and youth.
Celeste. Sky blue is in fashion, which, like other pastel colors, has a rejuvenating effect.
5 NAIL COLORS THAT WILL ADD YOUR YEARS
Beige. It is a neutral shade, but it dulls the skin tone and does not contribute to it.
Grey. This is a very stylish color, but the truth is that it does not rejuvenate.
Dark red. Red nails are always the right choice. But if you are looking for an anti-aging effect, go for a bright shade and avoid dark red.
Pearl white. "Glazed" mother-of-pearl effect nails are a trend, but it's true that they add years.
Green khaki. If you want to bet on green nails, it is better to choose grass green, light green, emerald green or mint green. Avoid more muted shades.