,
What is lavender essential oil good for? Usage and properties
The use of essential oils for cosmetic purposes is becoming more and more fashionable due to their natural origin and numerous benefits.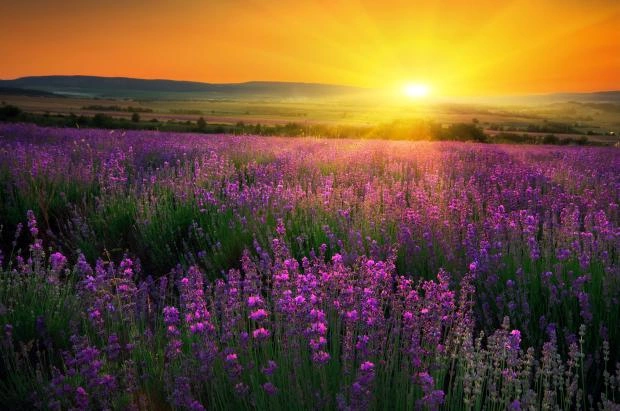 Lavender essential oil is credited with relaxing and calming properties, and is a good ally when it comes to relaxing and improving sleep. But not only that, as you can read below:
It has antibacterial and antifungal properties.
It is also used to heal wounds and burns, as well as to treat insect bites, dermatitis, dandruff, fungi and warts.
It has an antispasmodic effect, which helps in the treatment of mild infections of the throat and bronchi.
It has an anti-inflammatory, regenerating effect and is very suitable for acne problems.
It enhances the effect of other oils, so it is a good travel companion for almost all of them.

What is lavender essential oil for?
Lavender essential oil is the most basic of all in aromatherapy because it has a very mild and clean scent. And it serves many purposes, even more than you can imagine.
Air freshener. A diffuser or essence burner will help you diffuse its fragrance throughout your home.
Roll. Apply a few drops of lavender essential oil to the inside of a toilet paper roll and you will see how nice it smells.
Home fabric softener. Mix white vinegar and a few drops of lavender essential oil in a bowl and apply at the end of your wash.
Relaxing bath. Add a few drops to your bath and enjoy its relaxing properties.
Cabinets. Add a few drops to scented sachets and arrange them in drawers and cabinets.
Relaxation. Before going to bed, put a napkin soaked in lavender essential oil on the nightstand. You can combine it with other fragrances.

How to use lavender oil for beauty purposes
Lavender essential oil can be applied undiluted directly to the skin. Before applying to large areas, it is better to make sure that there is no allergy by applying it to a smaller area and waiting for the reaction of the skin.
For wrinkles, you can add a few drops to your moisturizer or purchase an oil specifically formulated for this and use it as a serum.
To treat pimples, pimples or bites, apply a few drops to a cotton pad and press the affected area for a few minutes.
To relieve a headache, rub a mixture of 10 drops of lavender essential oil, 2 drops of peppermint oil and argan oil into your temples. Or, even easier, put a few drops into a cold compress and apply it to the affected area of the head.
To treat insomnia, you can prepare a spray that you spray on your pillow every night. Just pour a few drops into a spray bottle and mix it with whatever amount of water you prefer, depending on the intensity of the fragrance you want. Another option is to put a tissue or cotton pad with a few drops inside the pillowcase.
To treat mild colds and bronchitis, you can use it for steam baths and inhalations with a few drops diluted in very hot water. It is advisable to consult with your doctor first.
For cleaning mattresses and carpets. Yes, it even has that utility. It must be mixed with baking soda, left for a while, and then vacuumed.
The calming effect of lavender
The calming effect of lavender essential oil makes it ideal for reducing the anxiety and stress that various everyday situations can cause. Aromatherapy is one of the most common ways to deal with anxiety. Volatile compounds of lavender essential oil regulate the functions of the nervous system and have a calming effect on the body.
In total, you need to add ten drops of lavender essential oil to half a liter of boiling water. More practical is the option of a diffuser, electric or rod.
Another option is to massage the neck, arms and legs. Mix two drops of lavender essential oil with 2 tablespoons of vegetable oil and try to relax by breathing calmly.
Precautionary measures
Since it can cause drowsiness, it is contraindicated in people with low blood pressure, and is also not recommended for children and pregnant women. If in doubt, consult your doctor.
On the other hand, when you are going to purchase lavender essential oil or any other ingredient, look for brand names and buy it from a pharmacy, herbalist, or specialty store. It is not recommended to purchase cosmetics in dubious places.
Remember that essential oils are very concentrated and some oils are best diluted. Read the packaging carefully first.
Материал носит ознакомительный характер. Перед применением рекомендаций и советов с сайта необходима очная консультация с лечащим врачом.