,
15 most popular toenail shades: discreet and elegant
As part of the spring-summer 2023 trends, we highlight the least vibrant colors, but just as eye-catching for your toenails. These shades go with any look without overshadowing it.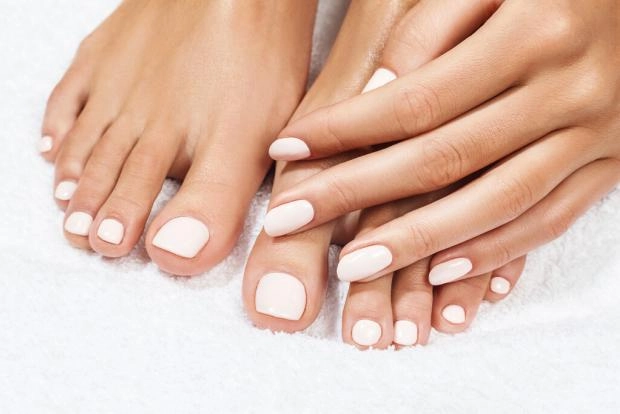 Manicure has become another addition to the female image. It has undeniable trends ranging from nail cut, nail design, color to finish. But it is not only the hands that require our attention - in good weather, the legs come out of the cave of closed shoes and declare themselves. Sandals that set them free, show how we take care of them all year round and accentuate the color of the nails. In the selection, we have included several classic shades of the summer season.
Classic white
White color does not fail, especially in summer. This is an elegant, pleasant color that looks phenomenal on tanned skin. It will blend with all your skin and accentuate it.
Pearl white
The mother-of-pearl effect has been popular since 2022 and will remain throughout 2023. It is able to give an iridescent and elegant shade to our fingernails and toenails.
Nude
Skin color is one of the most discreet bases. It will go unnoticed and draw attention to other aspects of your image or even shoes.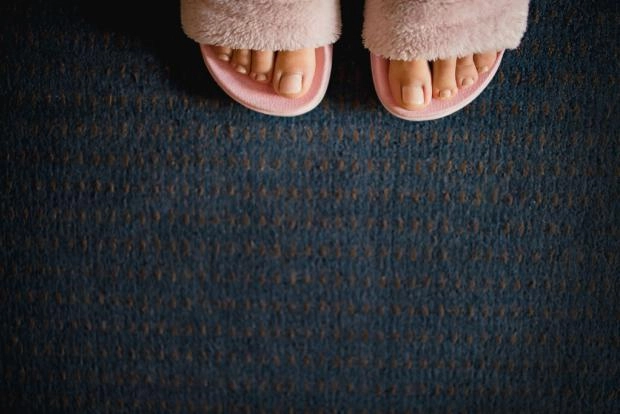 Earthy shade
This color stands out a little more than a skin tone and adds an extra touch to the color without going overboard with the elegance of skin tones. Elegant and timeless.
Pink cotton candy
An irresistible, light pink that adds a flirty and elegant touch to fingernails and toenails. And no, it never goes out of style.
Soft peach
If you are looking for a youthful and special shade, this is a nude and peach color blend that is really nice and unique to your nails. Discreet but with a lot of personality.
Nude Lemon Pie
If you're looking for a special shade that won't stand out, then this range of soft skin tones gravitates toward pastel yellow. Restrained, it is easy to pair with it, and you will not get bored for a long time.
Soft pistachio
Not wanting to go for an overly bright color scheme of green, this very subtle light green shade is one of the most interesting options. "Screams" about the summer, but with some calmness. Ideal for those who want to give their toenails a different shade.
Water green
Watercolor green or mint green is one of the undeniable at this time of year. It rejuvenates, gives joy and looks great on all skin types. It may be a little less reserved than the others, but it might be worth it to enjoy while on holiday.
Summer coral
One of the shades that we cannot miss in summer is coral. It's not the most discreet option in the range, but it also inspires during these months of the year.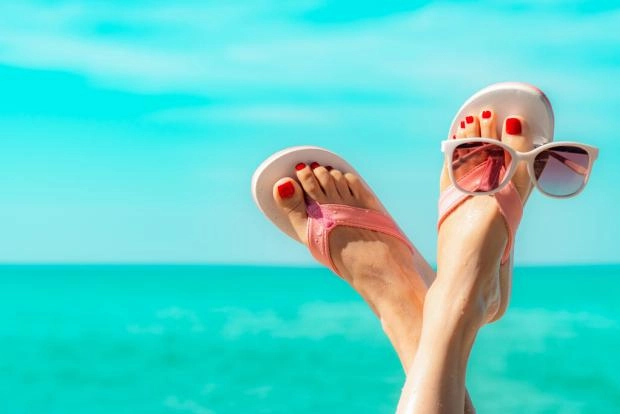 Strawberry pink
This pink, a typical 2023 color scheme, is one of the most vibrant and unique. Strawberry pink, without being a low key color, is so pretty and attractive that it will give your toenails a fresh look.
Elegant pink
Unlike fuchsia or soft pink, this soothing pink is elegant and perfect for women over 50 who are looking for a shade that will make them stand out with their own style. It's not bright, but it's just the color you need to look perfect in sandals in the summer.
Red wine
Another undeniable shade of nails is burgundy or wine red. If passionate red does not seduce you or seems too bright for you, this option is more calm, provocative and restrained.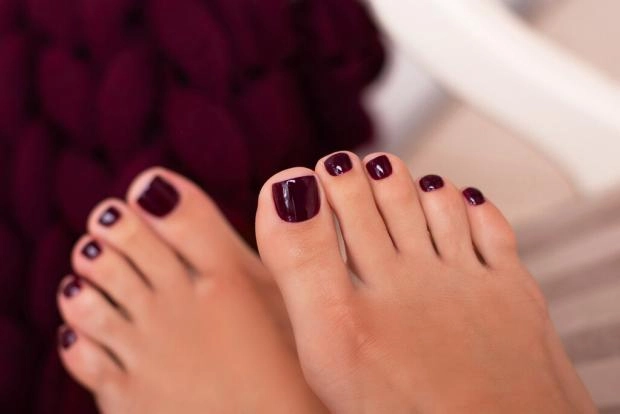 Milk chocolate
Brown is also suitable for summer. This shade is a bet on the most elegant understated and timeless color that will go with all your looks.
Dark blue, almost black
This shade is perfect for those who want dark toenails without going black. It is very elegant, easy to match and will make you feel confident and strong.
Tips for those who want nail polish to last longer
If you want to buy polish and paint your nails at home the traditional way, don't forget to apply a top coat to set the result. Toenails usually last a lot longer than fingernails, but if you also add protection in the form of a top coat, you will significantly extend the wear of the varnish. You won't have to worry about repainting for weeks.
If you don't want to worry about your toenails all spring or all summer, go to a specialist center for a semi-permanent pedicure. There you will really notice that they are persistent so much that you ask to remove it because you are tired of the same color. This is the only obstacle: changing the shade of toenails is not so easy when you want to.
Remember that there are tools that you can use to do a semi-permanent manicure or pedicure at home, this is a mini investment that you will use if you like a long-lasting gel effect.