,
French brand Jacquemus has launched a collection of outdoor furniture
The French designer was inspired by the chairs and loungers of the 60s.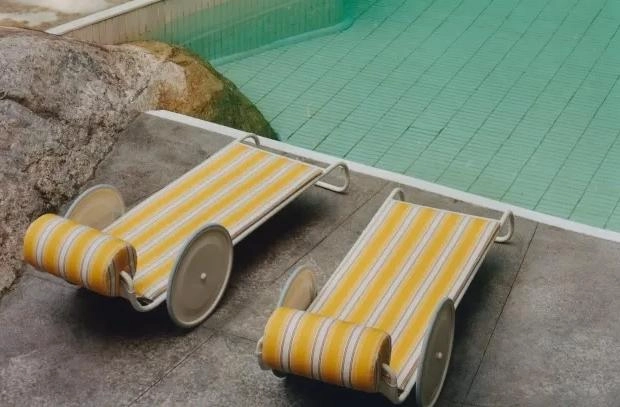 Simon Port Jacquemu, known for his passion for the Provencal style, presented the first collection for the arrangement of local areas. It is not surprising that it included an armchair created in the image and likeness of a deck chair, which in the south of Europe is usually placed near the pool. And the characteristic stripes on this chair are also available. In the process of developing the product line, Jacquemu collaborated with the Italian company Exteta. Based on a collection of street furniture called Gae Aulenti's Locus Solus, released in 1964.
Four items from the new series were presented this week at the furniture showroom in Milan and exclusively on the Jacquemus website, as well as in the brand's stores in Paris.
"I have always dreamed of creating a furniture line," said the fashion designer. "I'm a big fan of designer chairs and have been collecting vintage Gae Aulenti chairs for many years, ever since I saw them in Jacques Déré's The Pool. I wanted to add a Jacquemus accent to the chair with the yellow striped fabric that was very popular in the 80s on beach mattresses and umbrellas."
Prices for furniture from the Jacquemus Objets collection range from 1.188 to 5.940 euros