,
Jessica Chastain in a quirky Zuhair Murad dress at the Charlie Chaplin Film
The actress presented the 'best actress' award to Viola Davis for Warrior Queen (2022).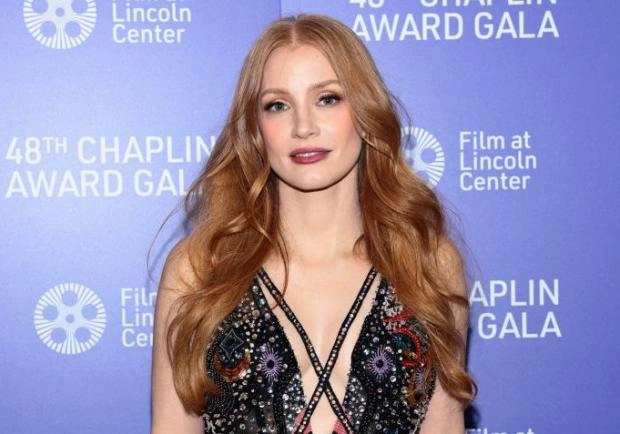 Jessica Chastain took an unconventional approach to choosing an evening gown to attend the Chaplin Awards in New York City. The star of Miss Sloane movie opted for a luxurious outfit from French couture brand Zuhair Murad.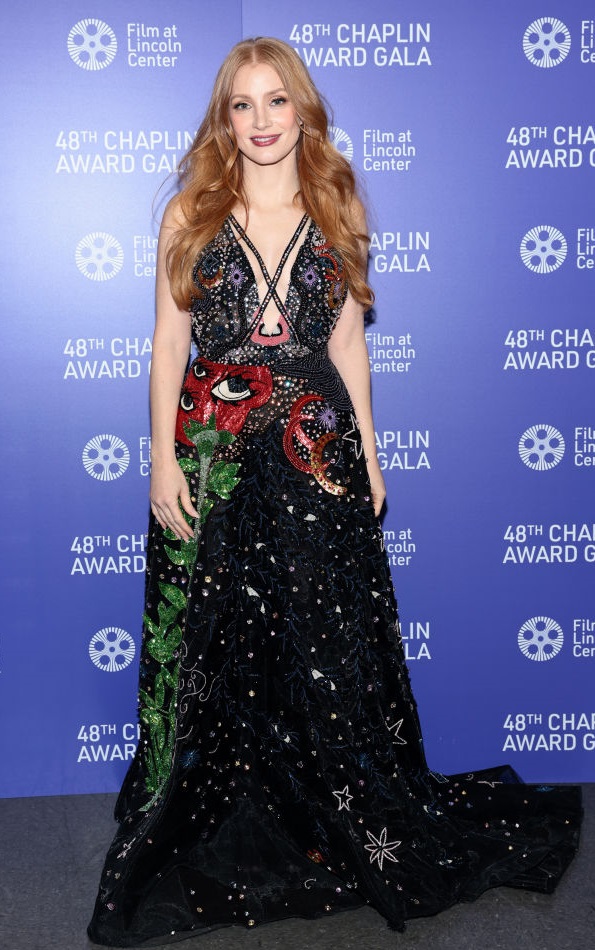 The dress, made of black tulle and the same colour of corded lace, had interesting cut details in the form of crossed straps at the neckline. It was also richly embroidered with beads, creating a spectacular mosaic of leaves, stars and eyes. Jessica's entire look was infused with the magic of haute couture alchemists for the evening.
According to Zuhair Murad, in this outfit 'the esoteric symbolism gave the designers rich fodder to play with the brand's love of spectacular clothing decoration'.