,
Chanel Resort Collection 2024
Margot Robbie, Kristen Stewart, Snoop Dogg and others came to the show of the French fashion house at the Los Angeles Paramount Studios.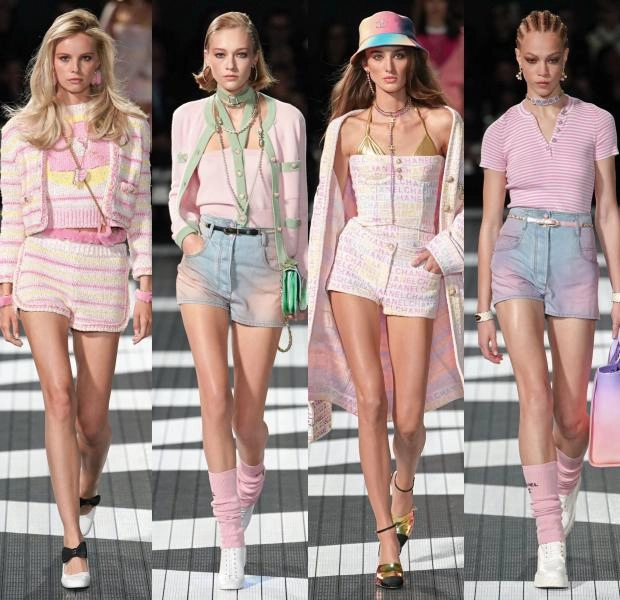 Chanel showed his new resort collection in the historical pavilions of the Los Angeles studio Paramount Pictures. Despite the ongoing writers' strike, the fashion show was attended by such Hollywood stars as Margot Robbie, Kristen Stewart, Elle Fanning, musician Snoop Dogg and others.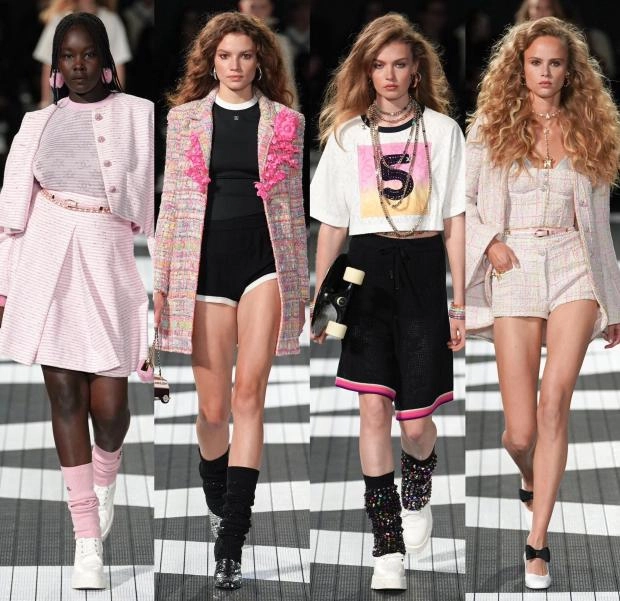 "From John Travolta to Jane Fonda, there are so many actresses, stunning figures, gyms and aerobics," said Virginie Viard, creative director of Chanel, about the sources of inspiration for creating the product line. "Real sport, real tweed," she added, hinting that this time it was impossible to do without the brand's traditional, signature material, brought to the fashion world by the unforgettable Coco Chanel.
Models took to the runway to the title track of Jerry Goldsmith from the thriller Basic Instinct (1992), not in glamorous black little dresses, but in outfits more suitable for going to some elite fitness center in Tinseltown. Shorts with silver dolphin borders, crop tops and bodysuits with high cuts and embroidered stars and comets have become a new generation of evening wear. And the example of how to wear it was set by Kristen Stewart on the red carpet of the Oscar ceremony in 2022 and Kendall Jenner at the recent Met Gala, who appeared in a similar outfit from Marc Jacobs, which he created "in honor of Karl (Lagerfeld)".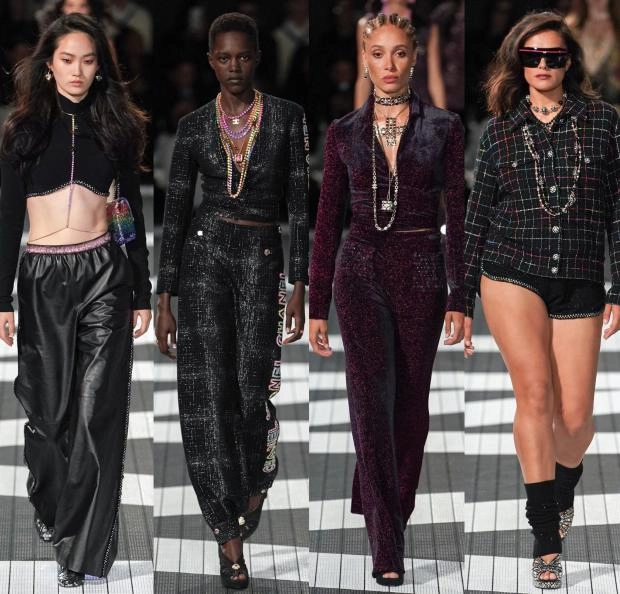 Returning to her costume designer roots, Viard dressed up several famous movie characters that evening, including Faye Dunaway's Evelyn Cross in Chinatown (1974), Sharon Tate's Jennifer North in Valley of the Dolls (1967), herself Sharon Tate performed by Margot Robbie from Once Upon a Time in Hollywood (2019), Reese Witherspoon's Elle Woods from Legally Blonde (2001) and others.
The images were also jumbled across the decades. Beverly Hills 90210 Beverly Hills 90210 pink tweed shorts with bustiers and mini dresses, bohemian chiffon dresses with bold camellia prints and layered lace. Twin sets with gold buttons and painted denim looked great in pastel colors, while gold sweatpants and a leather bra top and a fitted gold zigzag jumpsuit had sex appeal in the spirit of 80s LA nightclubs. . And last but not least, lightweight disco high-heeled sandals threaten to become a new cult accessory.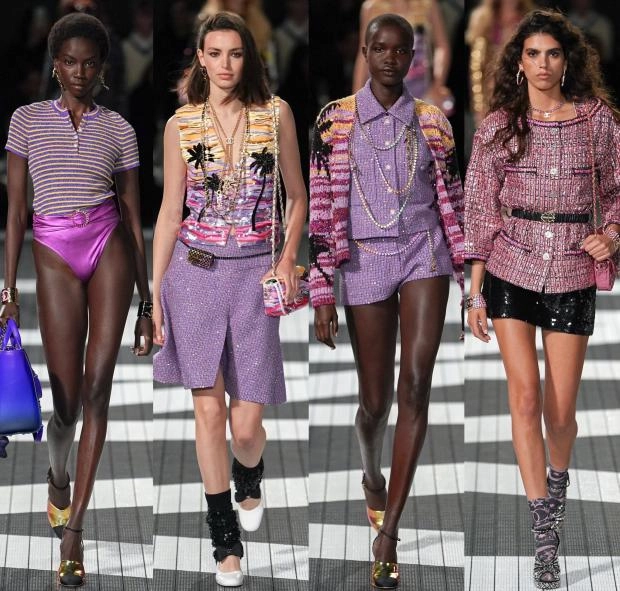 An extensive line of beachwear in sunset hues also stood out, including a shimmery palm tree cardigan over a suit with lavender tweed shorts and a degraded pink sequin crop top over a caramel striped maxi skirt. Elegant chemise dresses and long skirts in the style of the 1920s, worn with sleeveless tops; shiny tweed jackets and coats and sequined pajamas were sumptuous yet simple, as Chanel should be.