,
Jennifer Lopez put Ben Affleck on a strict diet and workout
The 50-year-old actor/director is said to be in his best physical shape.
A couple for everyone to see. Ben Affleck, according to In Touch, is now following a "nutrition and training plan 100% designed for him." "The house has trainers, chefs and completely healthy food wherever he looks," a source close to the couple told the publication. The "Let's Get Loud" singer does not shy away from "eating burgers and fries on the hunt, but at home she has completely healthy food," the eyewitness added. "Much water. No soda. Yoga classes in the morning in nature. A leisurely walk in the evenings, if she is free. And she takes Ben with her."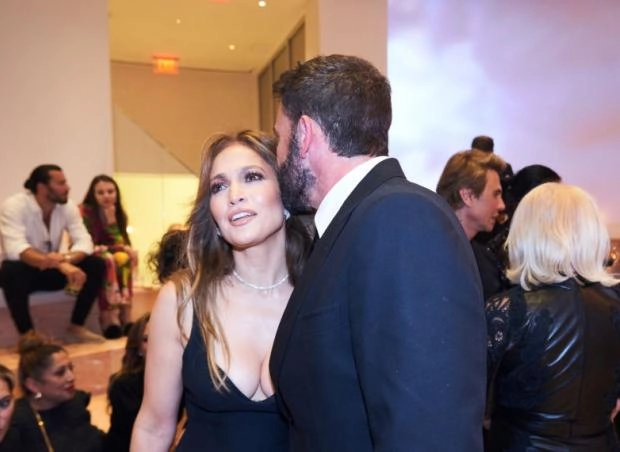 Affleck recently appeared in an advert for Dunkin' Donuts, a popular coffee shop chain. Over the years, he has been spotted on the street with her donuts and drinks. However, now all this is in the past, a healthy diet is now above all for him. "Ben is used to leaving the house to pick up an order at Dunkin or another fast food chain. And chew it for days," the source explained. "Now he's leaving the house to enjoy a wonderful breakfast with Jennifer on toast with avocado, granola and berries on the patio."
However, fans of the actor/director and lovers of coffee donuts should not be upset. According to a witness, the actor/director "still loves Dunkin coffee and always will." Finding a balance between health and occasional snacking has transformed Ben's lifestyle for the better.
"He is the happiest man he has ever been and will tell anyone that he is the healthiest he has ever been," the source said. "He really wants to take care of himself, Jennifer and the kids and live in the present. He feels best eating and exercising under the supervision of professionals."
Each with several projects behind them, the spouses do not forget to support each other at official events. So, on May 11, Affleck came to the premiere of Lopez's film "Mother" in Los Angeles. The couple, who married in July 2022, even shared a quick kiss while posing on the evening's red carpet.
At the same time, they "manage" well with five children from their previous marriages. So, on May 28, Jennifer, along with Ben's first wife, Jennifer Garner, and daughters - 15-year-old Emme and 14-year-old Seraphina - visited Disneyland. Various sources said that both the former and current wives of Ben get along well with each other. Garner appreciated Lopez's efforts to build relationships with her children.