,
Shatush coloring: what lovers of natural effects need to know
Shatush is a hair coloring technique that creates the effect of a natural radiance of a hairstyle in the sun. Let's talk about its advantages and disadvantages, as well as how long it should not be done and how to care for hair in this coloring.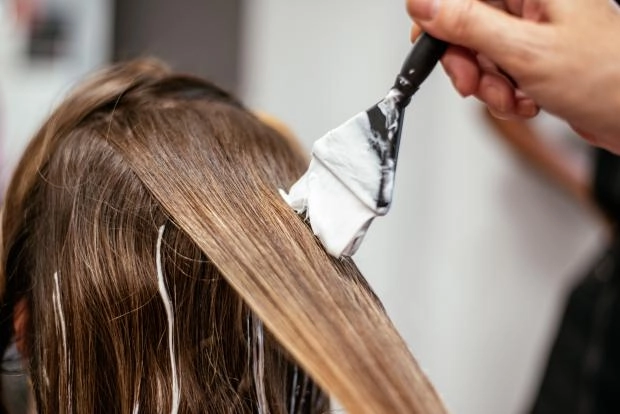 Sun-kissed hairstyles are some of the most sought-after hairstyles in the hairdressing industry, and various hair coloring techniques such as balayage, babylights, and Californian highlights are inspired by this pleasing effect. Shatush highlighting allows you to achieve the same style, but with an even more natural result, in which the finest dyed strands and uncolored merge to perfection.
"Usually, two colors are used for dyeing shatush, a dark shade at the root with a dawn towards the ends of the hair. The color is graduated, and the transitions are smooth and natural. In order to produce shatush-style staining, you must first determine the desired end result. The color expert then selects the appropriate dye colors and applies them to the thin strands of hair, concentrating on the ends. The more light strands, the more contrasting the result will be, the fewer light strands, the more natural the result will be," Marta Tukhkanen, aesthetic services technologist, hairdressing expert trainer, told Inc-News.
How long do shatush style highlights last?
One of the big benefits of shatush coloring is that it lasts longer than regular color, about four to five months, because it doesn't create a root effect. Despite the fact that the hair grows, the result is very harmonious.
If you are not a fan of constantly bleaching your hair, then leaving the root of the natural color, the frequency of dyeing and tinting decreases. Likewise, you don't have to worry about your hairline looking very prominent or your hair getting damaged by frequent chemical treatments.
According to Marta Tukhkanen, the shatush technique looks best on medium-length and long hair, as the transitions can be too sharp on short hair. Moreover, this coloring is suitable for any length.
Light, caramel or honey - which suits me better?
You are probably thinking that if you have very dark or very light hair, the shatush technique might not be for you, but we want you to know that it is perfect for everyone.
Initially, to determine the desired shade, whether it be blonde, caramel or honey, you must start from the natural base of your hair. For example, if your natural shade is dark blond, lightening up to three shades will give you a light blond color. On the other hand, if you have dark hair, you can give it a caramel tint.
Hair care
Hair coloring is perfect for you if you are short on time or don't want to invest a lot in hair care. You just need to shade the color and apply a brightening bath from time to time.
"To care for hair after dyeing shatush, it is recommended to use shampoo and conditioner for colored hair or special products for restoring after dyeing. It is also necessary to avoid drying the hair, to maximize the use of conditioner and masks to restore the structure of the hair. In addition, it is important to avoid damage to the hair from high temperatures and exposure to sunlight, for this you can use special formulas of sunscreen for hair, "advises the expert.
At the same time, Marta Tukhkanen warned that the dyeing of the shatush should be repeated regularly, since light strands cease to be combined with a dark root when they grow back, in addition, this method of dyeing can dry the hair, so you should not forget about cosmetics.