,
Airbnb offers a vacation in a Barbie doll's "dream house"
You can do it for free on July 21 and 22, as part of the promotion of the movie "Barbie."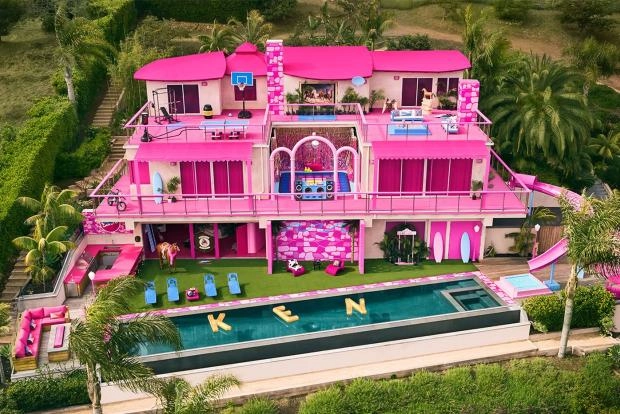 The Dreamhouse, or life-size Barbie doll's "dream house," is once again available for rent on Airbnb. This is in anticipation of the wide release of the melodrama "Barbie" by Greta Gerwig. The world premiere is scheduled for July 19. A nice bonus for fans of the famous doll will be a free stay in this property.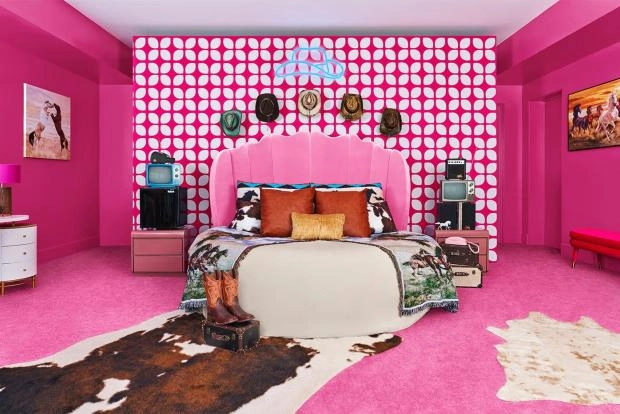 The real embodiment of the "pink dream" is a house built in 1962, three years after the Barbie doll was launched on the market. The structure is located in the coastal area of Malibu, California. The last time the structure was reconstructed was in October 2019, for the 60th anniversary of the appearance of the toy. The opportunity to book the "dream house" will open on July 17, two lucky couples will only be able to spend one night in it on July 21 or 22.
"Ken's Intervention".
Despite Barbie's signature, bright pink color that the house is painted in, its interiors are inspired not by the heroine herself, but by her boyfriend Ken. Judging by the Airbnb photos, the house has one bedroom with a round double bed. It is decorated with decorative pillows and a blanket with images of a horse. It stands against a wall with white and pink printed wallpaper, and cowboy hats hang above its headboard. The free overnight stay is related to Ken's character, whose life is "beach, not math," according to the service's press release.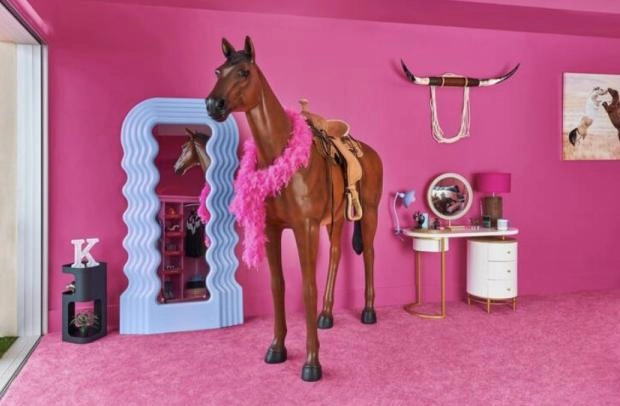 Interior and exterior features
According to Airbnb, guests will be greeted upon arrival by a concierge who will give them a tour of the house and the surrounding area, as well as arrange for their meals. The house has all the amenities, including air conditioning and wi-fi.
Guests will be able to "use" Ken's clothes, including cowboy jackets and colorful shorts, during the stay. Next to the dressing room is a life-size model of a horse, a mirror and a dressing table for tidying up.
There is a real rollerdrome with neon lighting and yellow and pink rollers, as well as a surfboard, decorated in the style of "sweet macho". In the same vein tourists will have the opportunity to work out in the fresh air - the trainers are installed on a special surface of bright pink.
Well, if the lovers vacationers get hungry, they will use the grill area made up of a grill and bright pink table/chairs. They can end their busy day on a special platform set up on the beach, stretching out on a cushioned sofa, sipping cocktails and looking out at the ocean.