,
Ancient Rome on the catwalk: Dior showed the autumn-winter collection 2023-
The creative director of the brand turned to her roots.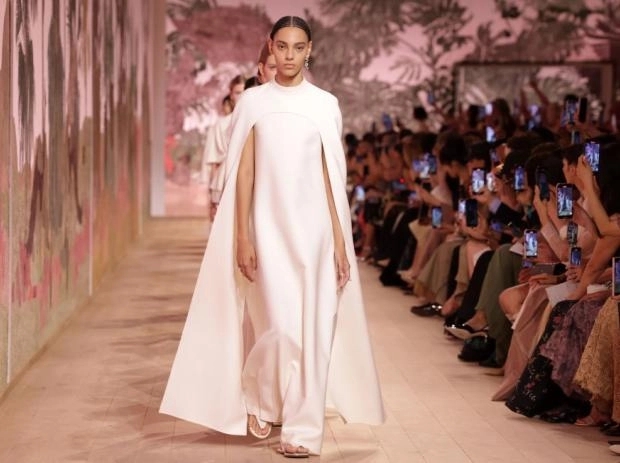 For Dior's fall show, Maria Grazia Chiuri harnessed realms often associated with haute couture with a line of dainty dresses and capes in neutral tones with gold and silver accents. The collection turned out to be elegant and in line with the current trend of "quiet luxury". And the point is, as the founder of the brand, Christian Dior, used to say, in the "visible simplicity" of the design, which allows clothes to fit the female figure like a glove. Chiuri shares his love of embellishment, but with a modern vision of comfort, easing the waist that Dior has always tried to visibly reduce. "The complexity of the execution is not very visible," the fashion designer told Reuters, pointing to the tiny stitches that fix the folds on the dress.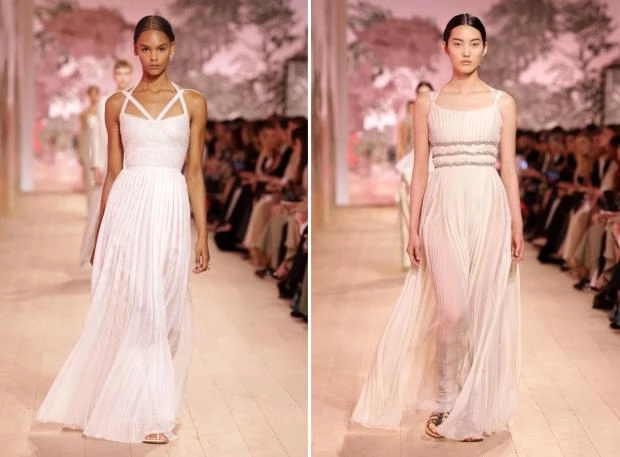 The choice of classic style is not accidental for Chiuri - she grew up in Rome, surrounded by antique statues - and moved from fitted Dior silhouettes to long column dresses, opera coats and capes. In her collection, you can find impressive evening dresses embellished with glass beads or thousands of small pearls, but the designer also offers daytime looks with dazzling white poplin shirts or Bar jackets, loosely draped over long dresses or skirts. "The idea is that everything is very clean, very elegant," says Maria Grazia.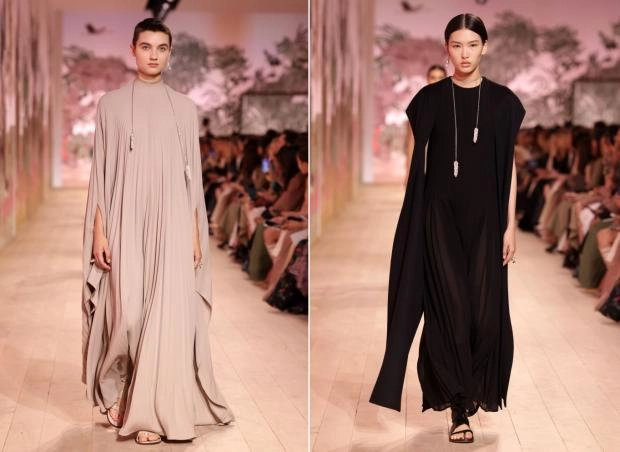 In addition to pearls and flat braids, the delicate décor of the collection includes metallic threads that add texture to luxurious jacquards. "I like to transform traditional jacquards and brocades into something more natural – I like the contradiction that exists between these materials. I think I can create something new," she explained, pointing to the raw silk woven together with metallic thread into the fabric of the suit, which consisted of a dress and jacket.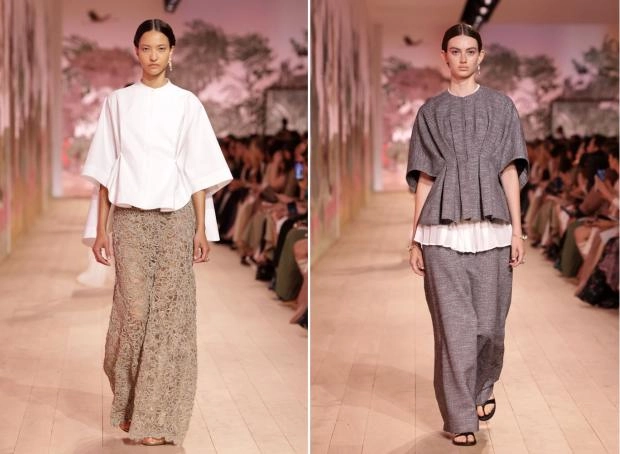 Кьюри также обратила внимание журналистов на винтажное платье из шёлка цвета слоновой кости с как будто нарисованной вышивкой. Эта старинная итальянская техника называется «sfilato», сейчас она на грани исчезновения. «Это не показуха, это такой вид вышивки, - объясняет Кьюри. – И она бесценна».

The show took place on the first day of Paris Fashion Week, gathering crowds of citizens, photographers and celebrities at the entrance to the Rodin Museum. The show was held under an awning adorned with works by Martha Roberti, with piles of animals, plants and naked women in yoga poses, evoking ancient Roman goddesses.