,
Collection of haute couture evening dresses for the autumn-winter 2023/2024
Designer Julia Yanina drew inspiration from the world of plants and fairy tales by H.K. Anderson.
The YANINA brand presented its new collection for the autumn-winter 2023/2024 season as part of Paris Haute Couture Week. But in this case, it is difficult to tie these models of evening dresses to any season, they turned out to be timeless and very effective. The founder of the brand and its creative director Yulia Yanina turned to the world of flowers, because nothing emphasizes the beauty, grace, grace and charm of a woman like these uniquely beautiful creations of nature.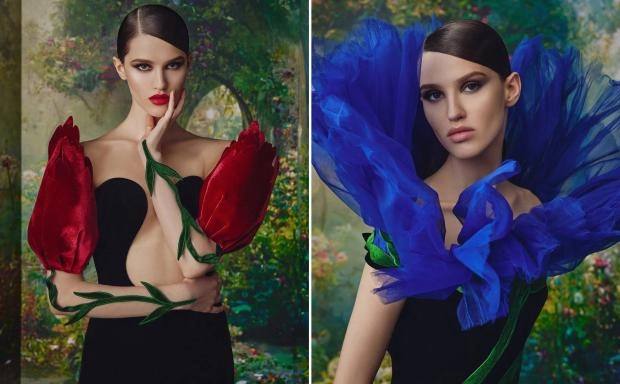 And the main heroine of the YANINA collection was Thumbelina, a "little" girl from Anderson's fairy tale of the same name, who, after hard trials, found happiness in the world of flowers. And the Swallow helped her in this. Both of them decorated dresses in different, original variations.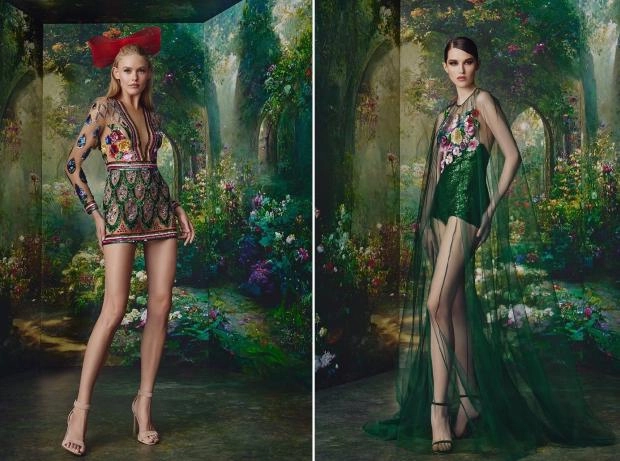 Silhouettes are classic - long or short, fitted dresses, overalls with a corset or "whipped" top. At the same time, in a good way, the artistic and constructive decisions made by Yanina are striking. She used the flower not only in terms of scale and image, but also in terms of its structure. A skirt in the form of a rose or a black dress bodice decorated with white chamomile petals; green leaves dotted the dress interspersed with bright red "berries" in the form of embroidery; a forest landscape on the bodice, turning into a fluffy skirt, or voluminous "white bells" located in the shoulder and hip area of the black base. And these are not all examples of the fashion designer's rich imagination, each of her dresses in the presented collection can be considered for a long time and, of course, get real aesthetic pleasure, as when contemplating works of art.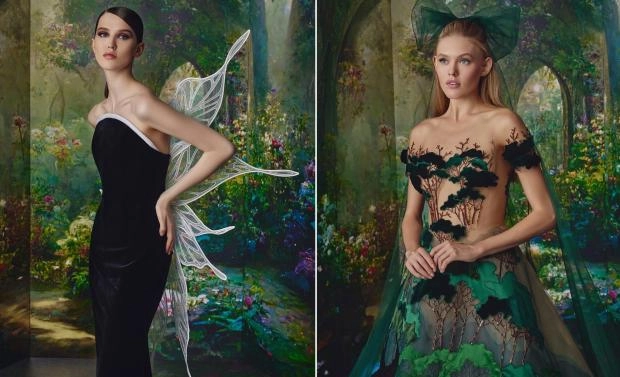 Julia used "evening" fabrics - velvet, organza, silk, mesh, etc. The decor is rich and meaningful, helping not only to decorate the image, but allowing it to achieve its integrity. It is gratifying that Russian designers are participating in the High Fashion Week in Paris. The YANINA brand adequately presented domestic fashion on the world podium, once again striking the public with a flight of fancy and mastery of execution.