,
Chanel High Collection Fall/Winter 2023-2024
Virginie Viard proposes to meet the cool season with feminine silhouettes, expensive fabrics and floral prints.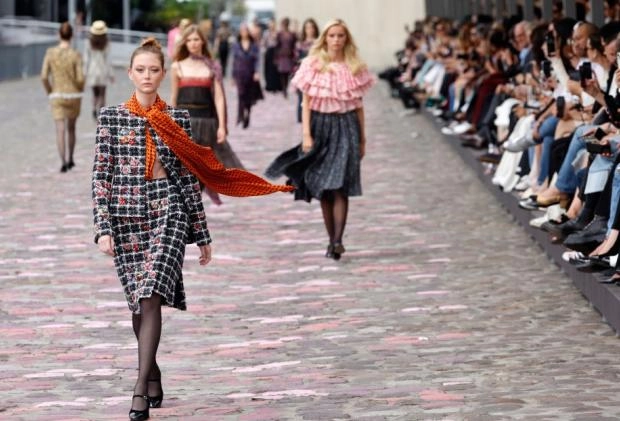 Virginie Viard proposes to meet the cool season with feminine silhouettes, expensive fabrics and floral prints.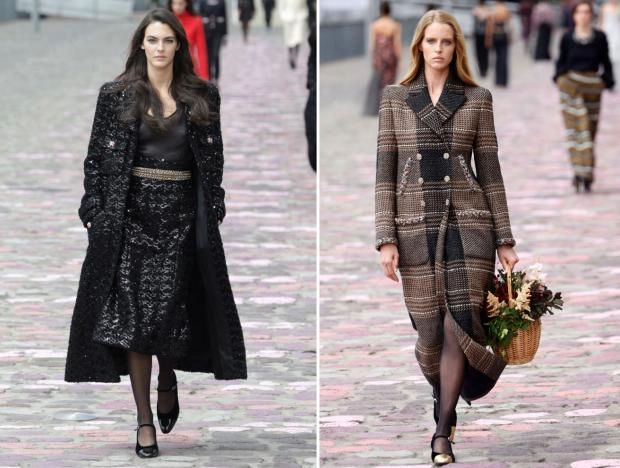 Usually, the haute couture show is distinguished by a certain eccentricity and "ornateness", fashion houses try to show the highest embodiment of their creative and professional components. However, in the case of Chanel, exaggeration and departure from the "rules" - codes and patterns of style - is quite rare. And even more so, you can't say the same about Villar, a cautious and moderate designer who directed his efforts rather at a commercial response than at innovation and shocking the foundations of fashion. This time, bourgeois cosiness reigned on the banks of the Seine, which was largely created by the favorite material of the fashion house - tweed, again the usual decorations in the form of pearl strands, rich embroidery and golden decorative elements in the form of buttons, belts and this time the socks of mary shoes jane.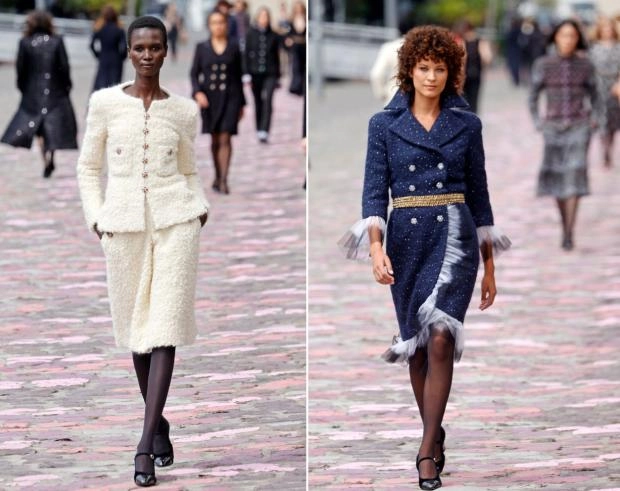 According to Viard, in the upcoming cool season, feminine silhouettes, translucent, flowing fabrics, floral motifs and rich finishes will not interfere with all of us. Elegance, style, status are emphasized by suits and coats made of dark tweed, with a sparkling metallic thread slipping here and there. Among them is a suit made entirely of gold brocade and making the fashion model an alien in a large metropolis. And only a flirty boater hat balances the fantasy image, giving a reference to summer rather than autumn.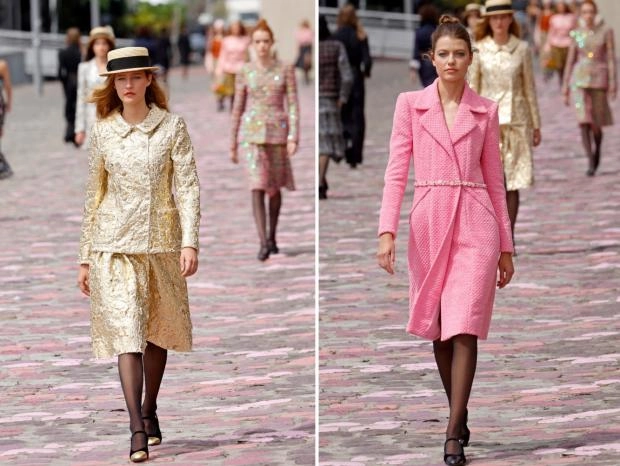 Blouses and dresses made of organza, "embracing" the body with sea foam, continue the line of weightlessness and unreality. Paired with the usual thick-weave jackets or coats for autumn, they create a contrast of softness, insecurity and closeness. Everything that allows a woman to remain strong and at the same time defenseless. Flowers were placed on blouses, tops, dresses, allowing the fair sex to "reign and smell sweet" at a time when it starts to rain, wind and fog outside. The color scheme in the Chanel style is restrained, but here Viard also offers pleasant exceptions: a tweed coat with a pale pink belt, a spectacular red tweed long jacket with rows of pockets, a white suit made of fluffy tweed and golden buttons.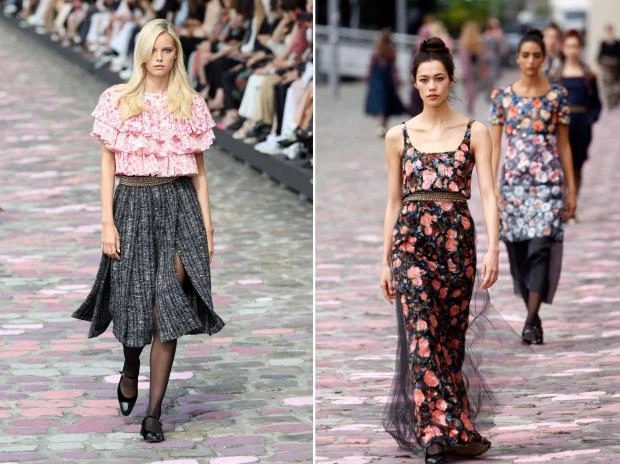 Spectators who came not only to evaluate the new collection from Chanel, but also to look for a couple of outfits for themselves, were undoubtedly satisfied. The creative director of the fashion house did not violate the general strategy, but at the same time almost completely satisfied the tastes of the demanding public. Among her were not only French celebrities and wealthy citizens, but also wealthy tourist buyers from around the world.