,
Ode to Rose: Georgio Armani Privé fall collection was shown in Paris.
The Italian designer chose bright red flower for its "sensuality, seductiveness and mysterious beauty".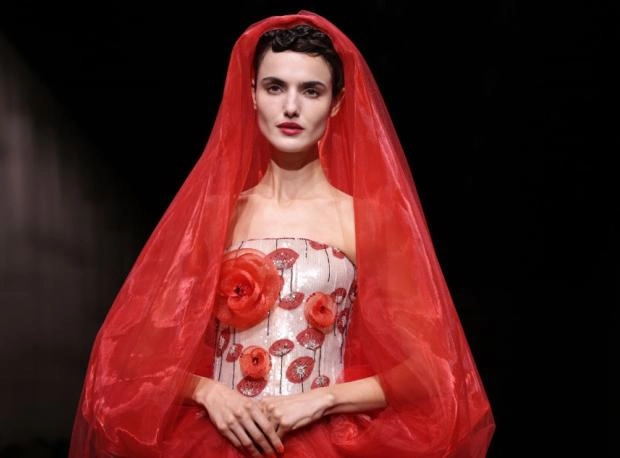 The invitation to Giorgio Armani's fall Privé couture show was not a distraction, foreshadowing the style of the collection. It became a defining feature of the show, most of the elements of which were borrowed from the rose, as well as lacquer boxes from the Far East..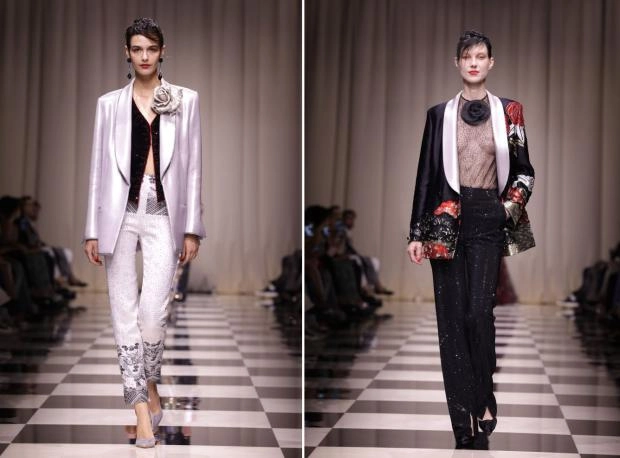 These two trends appeared on the runway gradually as the models came out in staggered order. First in narrow brocade jackets, shirts, and tunics densely embroidered with beads, complemented by puffer pants made of silk. If the quiet luxury was the ulterior motive of this fashion season, reflecting the gloomy mood, Armani did not notice anything of the kind. His collection is filled with shiny fabrics, voluminous jewelry with lots of crystals and beads.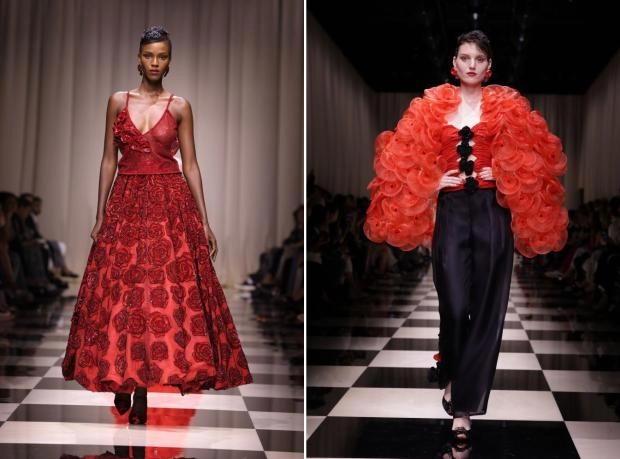 Its glittering pants are sure to be a hit, an easy way to quickly decide on a outfit for an evening out. Some of the models wore a double pair of pants, the bottoms of which were adorned with small crystals. The metallic puffer pants looked surprisingly more modest in comparison.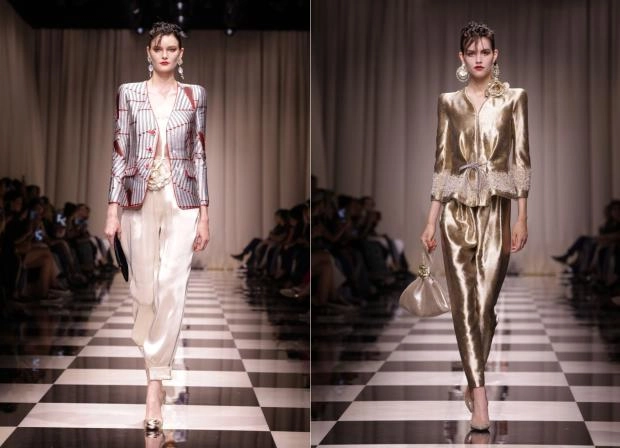 This season was rich in new sewing ideas, and Armani did not fail to use them - at the show attracted the attention of swallowtail coat with their rounded, slightly narrowed ogars of sleeves. Basically, the designer preferred a natural shoulder line, creating a pleasing to the eye graceful silhouette.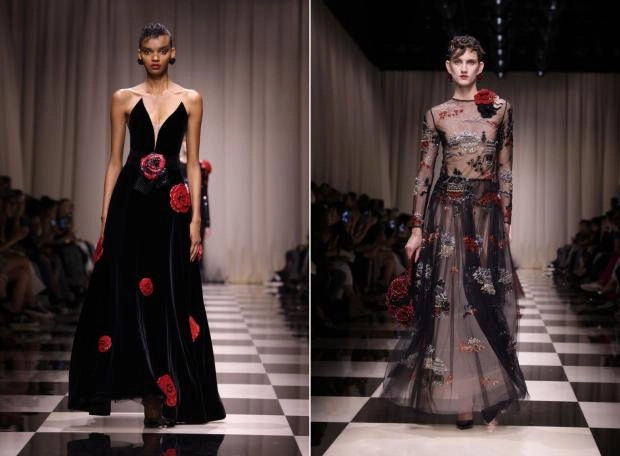 The rose motif appeared on the catwalk, as already mentioned, slowly. At first as an ornament on fabrics, accentuating a tailored suit, or as the shape of the buckle, sparkling like a jewel, on evening shoes. Finally, red became the dominant flower, bringing to mind Chanel's recent collection dedicated to the camellia. Of course, Armani cultivated the floral theme in his own way, using rose flowers in 3D dimensions to decorate the shoulder area or on the skirts of evening dresses.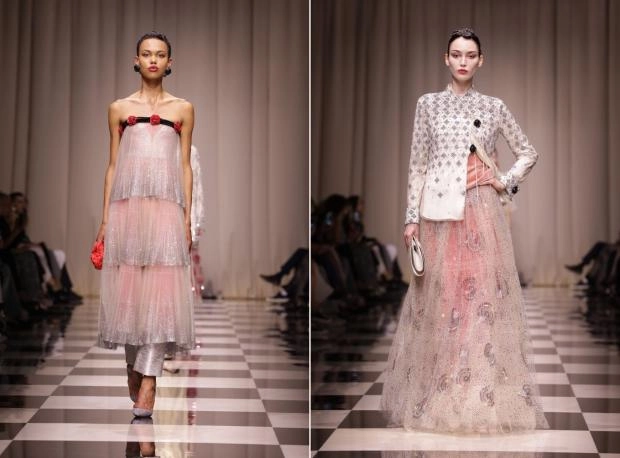 The predominance of black and gold, as well as several embroideries in the form of pagodas, suggested the idea of lacquered boxes. In press notes distributed after the show, the designer described "a journey from West to East through elongated silhouettes" with "hints of other worlds and cultures..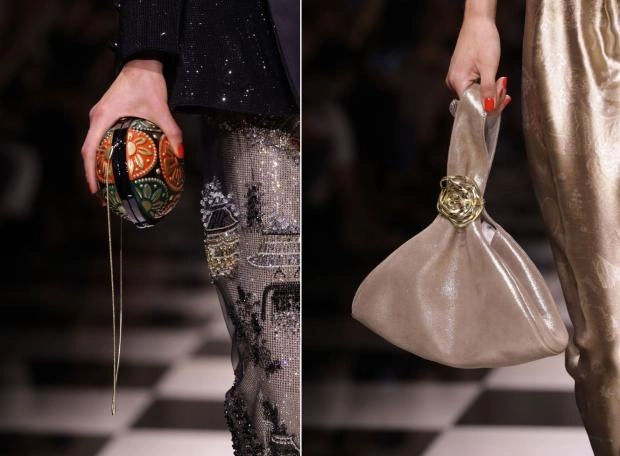 Although the show was at times reminiscent of an over-decorated cake or a garden of roses blooming haphazardly, it was at least impossible not to notice the beauties fluttering on long stems.