,
"Transparent" images of actress Florence Pugh
The 27-year-old actress is known for her fearlessness, expressing the sophisticated and sexy style of the fashion house Valentino.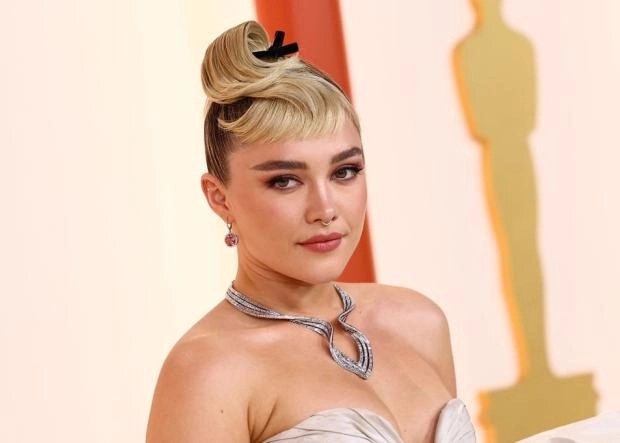 Florence Pugh is not afraid to show herself when it comes to high fashion. Last year, she blew up the internet with her bare breasts covered in translucent hot pink tulle in a Valentino evening gown. The actress has been his "face" for several years. Her appearance at the fashion house's couture show sparked an online debate that led the Don't Worry Darling (2022) star to defend creative director Pierpaolo Piccioli's artistic vision. However, the discussion did not stop Florence from continuing the "naked" topic. In this review, we recall the provocative images of the actress.
Presentation of the Governor's Film Award, 2022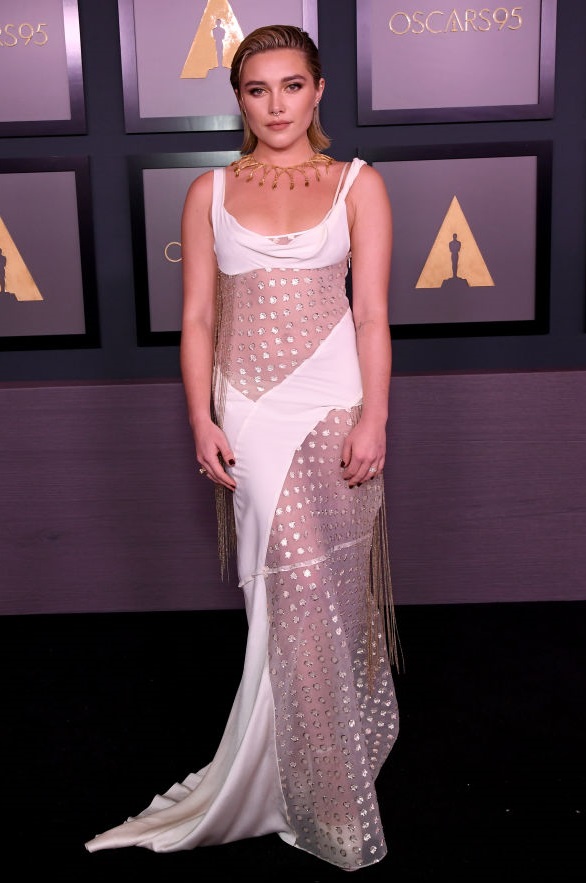 Florence attended the 13th Academy Awards in Los Angeles wearing a graphic white Victoria Beckham gown that combined white silk and mesh with silver thread embroidered circles. She completed the look with a sleek hairdo, a spectacular golden necklace, a nose ring and stud earrings.
British Independent Film Awards 2022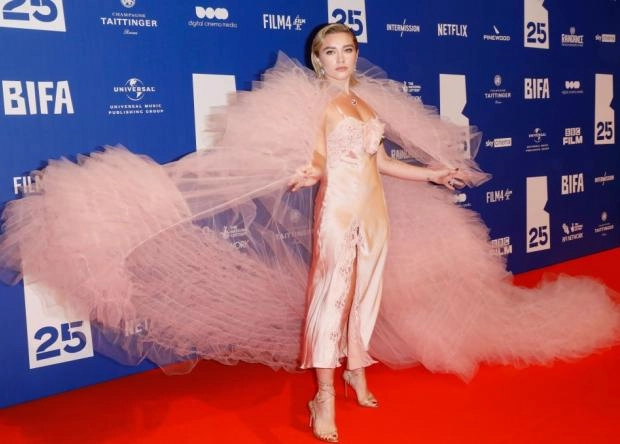 Florence loves pink and he loves it back. She attended the ceremony in a creamy yellow slip dress with a boudoir-style soft pink tulle cape by American Rodarte. Jewelry from Tiffany & Co. completed the look. and Aquazzura sandals.
Valentino Fashion Show 2022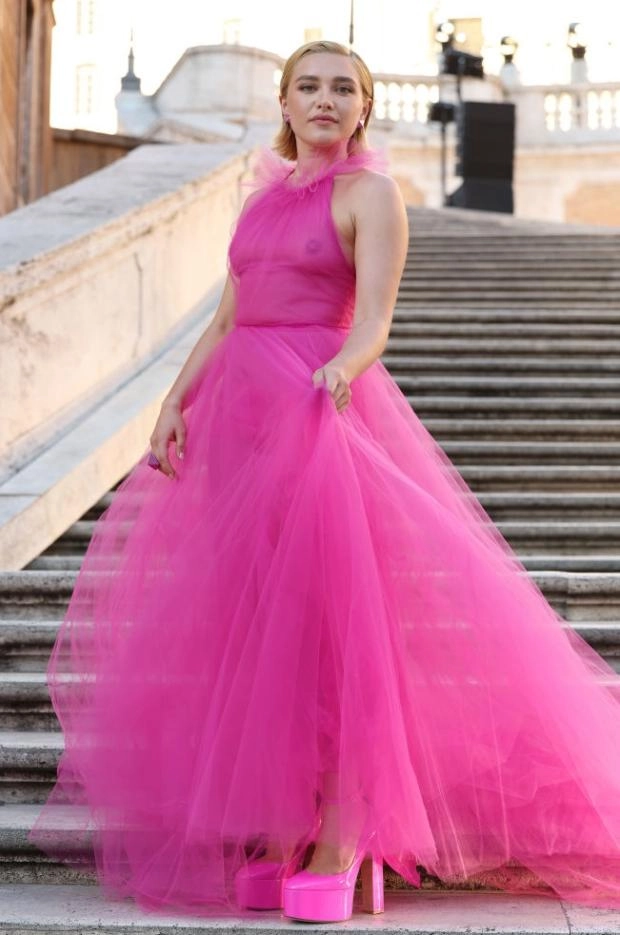 The very dress that caused so many comments on social networks, and sometimes vulgar ones. A hot pink Valentino tulle gown with a ruffled neckline and a puffy long skirt made the actress a real Hollywood princess and gave some people the opportunity to fly the imagination.
Venice Film Festival, 2022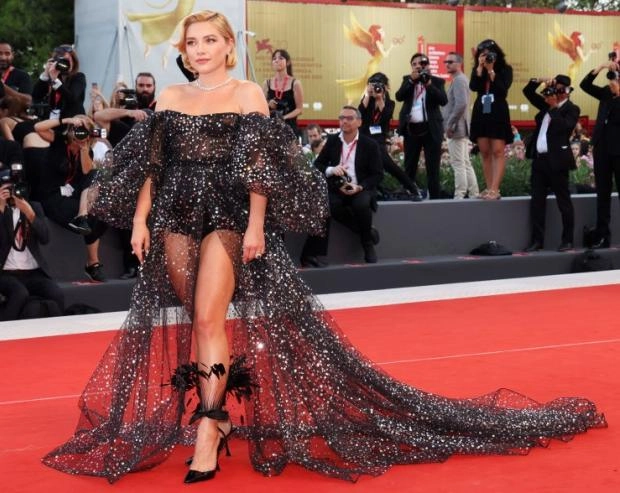 At the Don't Worry Darling premiere, Pugh dazzled in a dramatic black Valentino ensemble. She came to the red carpet with her ... glamorous grandmother Pat.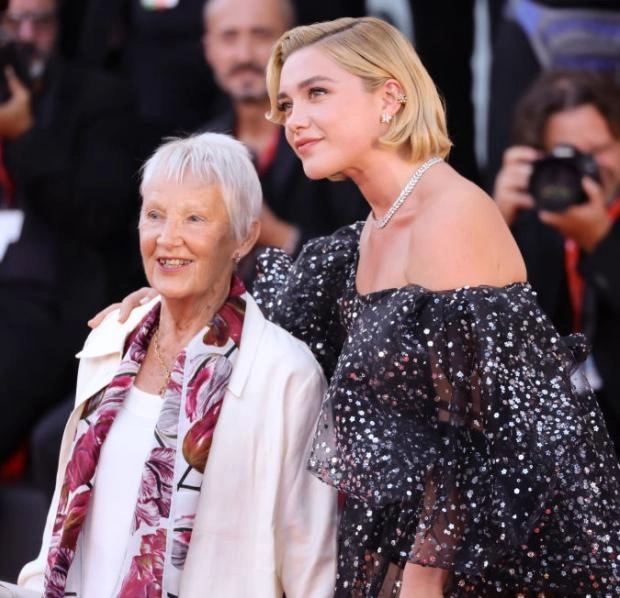 Valentino fashion show 2023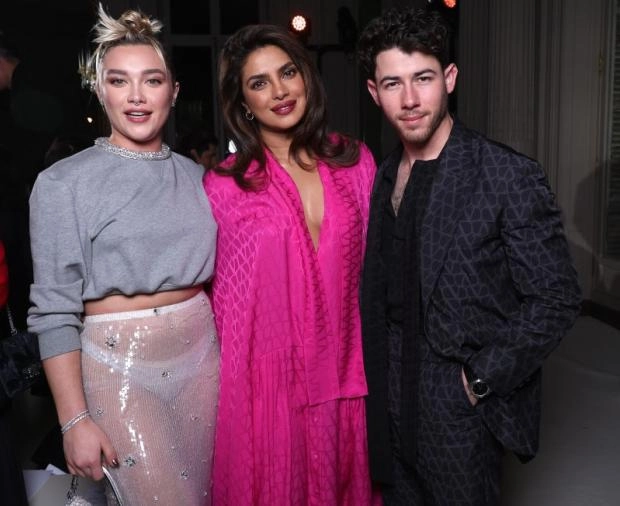 Not a dress, but a skirt, this time again turned out to be very frank. At the show of the Valentino women's collection for the autumn-winter season 2023-2024, the actress met with colleague Priyanka Chopra and her husband, musician Nick Jonas.
Tiffany & Co boutique opening. in New York, April 2023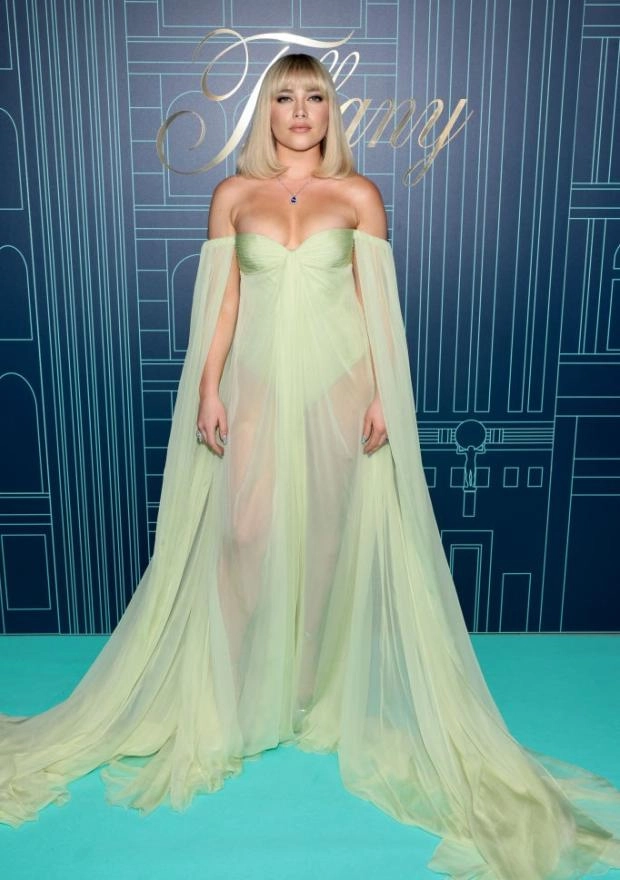 The actress could not resist the "transparency" here, too, wearing a dress made of pale green chiffon. She looked fresh, not only because of the color of the dress, but also because of the new hairstyle - a long light bob.
Valentino fashion show
A year after the pink "challenge," Florence shrugged off her high-raised brows with yet another chest-opening outfit. This is probably how she symbolically protested against the critics of her last year's choice. She wore a purple tulle gown to the Valentino haute couture show. A short cut of pink hair completed the look "on the verge".