,
Wedding dresses at Paris Fashion Week
Brides around the world waited with bated breath for fashion houses to present their versions of the iconic outfit.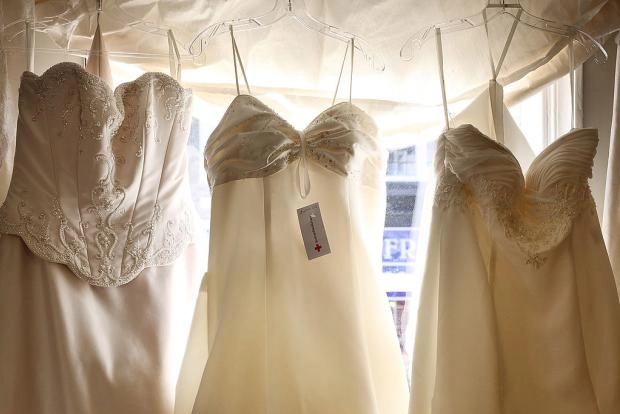 Finding your perfect dress is another quest. Many turn to professionals for inspiration - world-famous designers who presented ideas in the form of stunning outfits at Paris Fashion Week. Typically, a wedding dress crowns a fashion show, being a logical point in a series of models. This year, not everyone showed their versions of the iconic outfit, but among those who did, there were very interesting creations that can please brides looking for their perfect wedding dress. In this review, a dozen of the most different styles of models.
Giorgio Armani Prive
The famous Italian fashion designer broke the canon this year - he replaced the white dress with a red one, moreover, in its fiery shade. A fluffy skirt made of several layers of tulle, a corset top with flowers and a voluminous hood, like a canopy, covering a fragile bride. Lipstick and manicure to match were the finishing touches of the image. Suitable for those who are tired of traditionalism and do not see themselves in white, but prefer to update the outfit in the trendy color of the season.
Chanel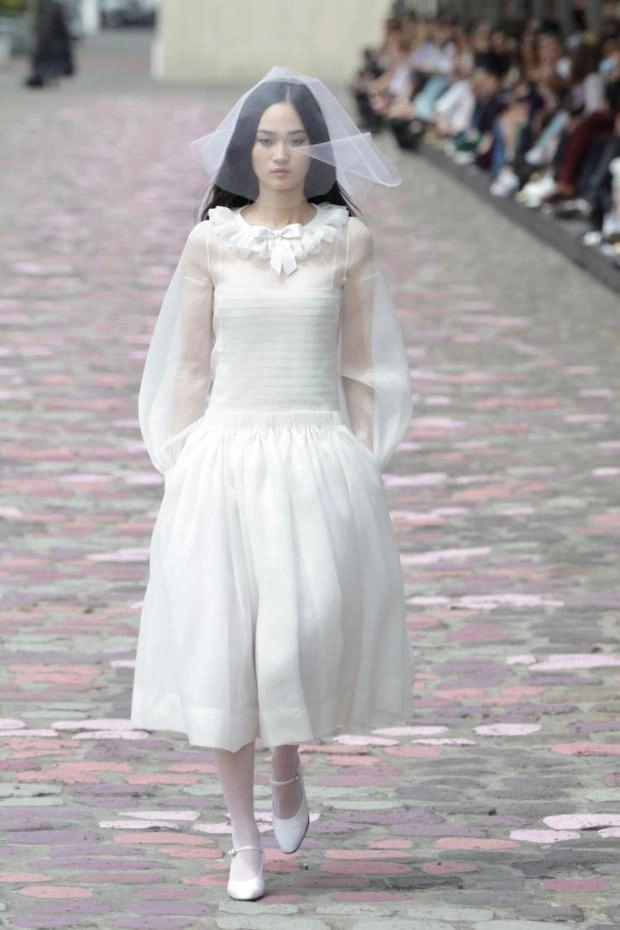 This year, creative director Virginie Viard presented a haute couture collection inspired by the style of the French suburbs. Her wedding dress also turned out to match - a combination of coquettishness and purity, expressed in a small ruffle collar with a bow, puffy translucent sleeves, an origami bodice and a pleated skirt. The cute look was completed with a vintage veil, tights and mary jane shoes.
Iris Van Herpen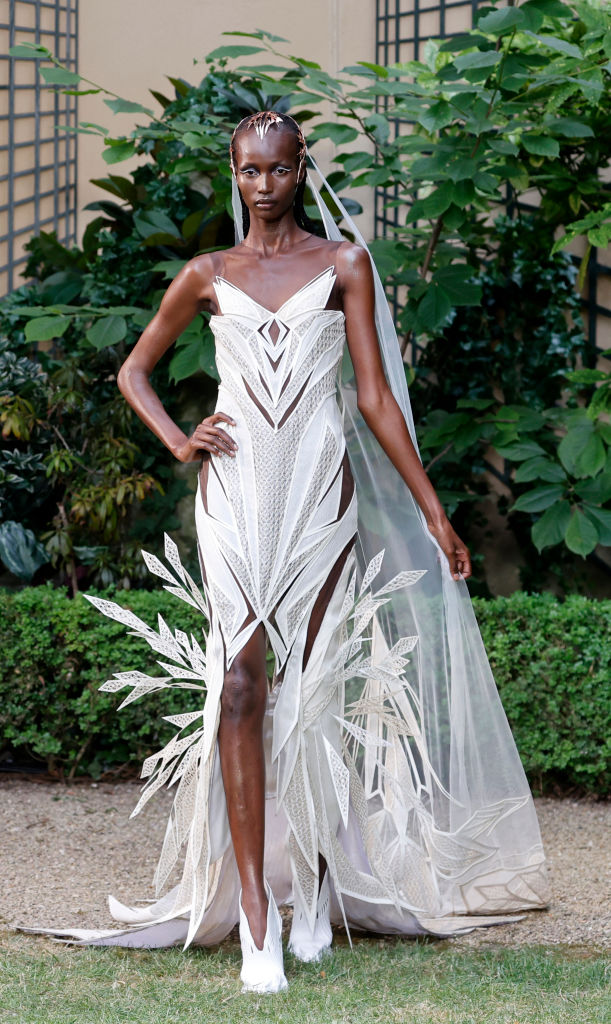 The Dutch designer, famous for her mix of styles and unconventional approach to the use of materials, presented this year a collection at the intersection of engineering and architecture. Broken lines of silhouettes, fabrics of different degrees of transparency logically resulted in a wedding dress that is unique in design. Not a bride, but a real star with cone-shaped inserts on the bodice, figured cutouts, branches-leaves as a decor on the skirt. Designed for big originals who are not afraid to look fantastically beautiful from Iris Van Herpen.
Dior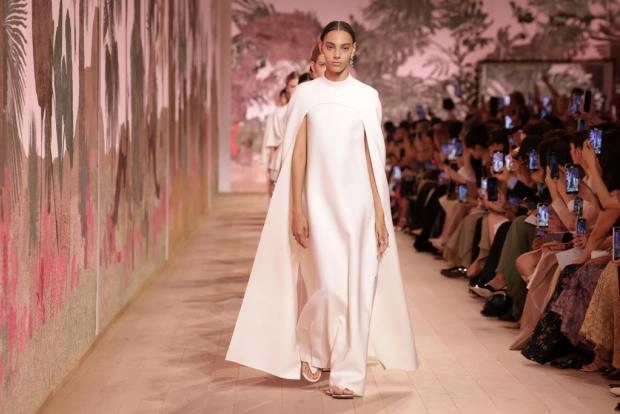 Maria Grazia Chiuri's wedding dress from the collection inspired by Ancient Rome turned out to be concise and luxurious at the same time. A column dress, complemented by a cape, is self-sufficient and does not require additional decoration. Suitable for lovers of minimalism, getting married somewhere in a hot and dry climate, so as not to inadvertently stain this virgin beauty.
Ellie Saab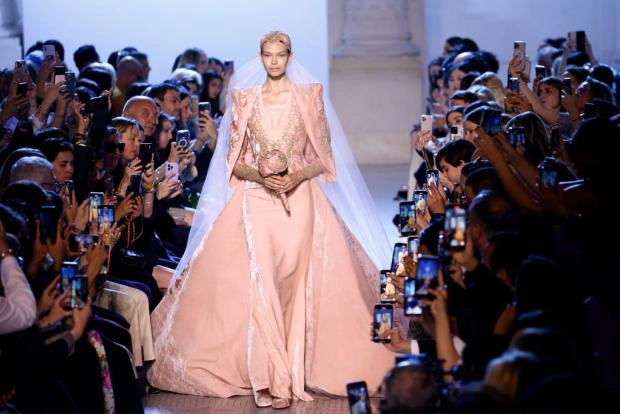 Specializing in bridal and evening fashion, the Lebanese brand has departed this year from the traditional white color of the "main" dress in the couture collection. The bride turned out "pink", in the color trends of the season. For a solemn occasion, the designer chose not a flashy fuchsia, but rather a tea rose. Plunging neckline, wide skirt, pointed-shoulder bolero jacket, rich embroidery and turban headpiece with veil. For sophisticated, sophisticated girls who love luxury and can afford it.
Stephan Rolland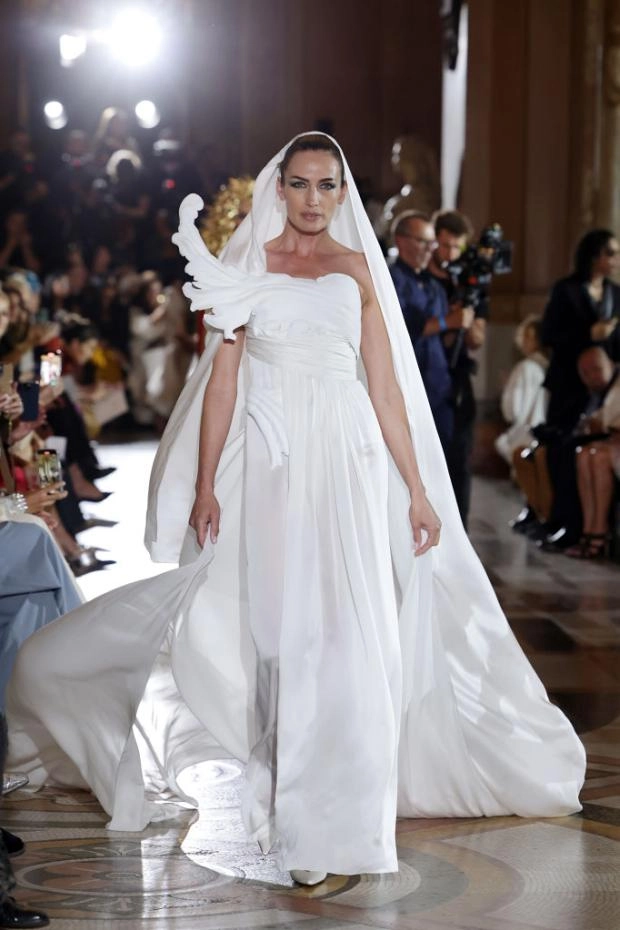 The French fashion designer drew inspiration from this year's wedding dress, as did Iris van Herpen, from architectural forms. The outfit is reminiscent of ancient Greek vestals, columns of the Parthenon, caryatids, etc. The semantic series can be continued for a long time. The highlight is a decorative detail protruding from the bodice, which threatens to leave the bride alone at the celebration of life. Others can easily catch on to her. Although, there are probably those who are waiting for this to get an unforgettable experience.
Julien Fournie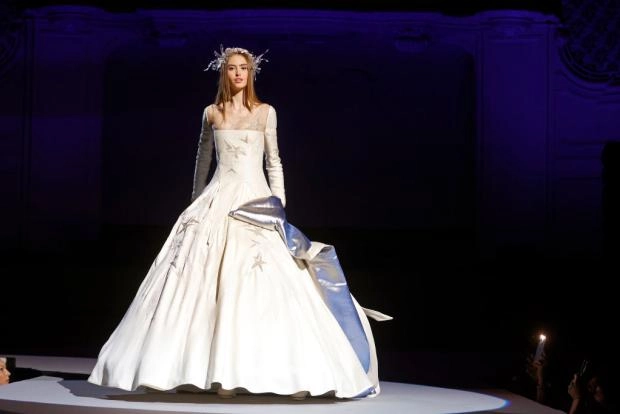 French fashion designer Julien Fourner, well-known in not very narrow circles, suggested that the brides put on this year a puffy dress with a square neckline, embroidered stars and a "crown of thorns" as a symbol of sacrifice. For cool evenings, in addition to the outfit, there is a voluminous silver raincoat. For all those who love to shine. The image will look especially impressive in the evening.
Viktor & Rolf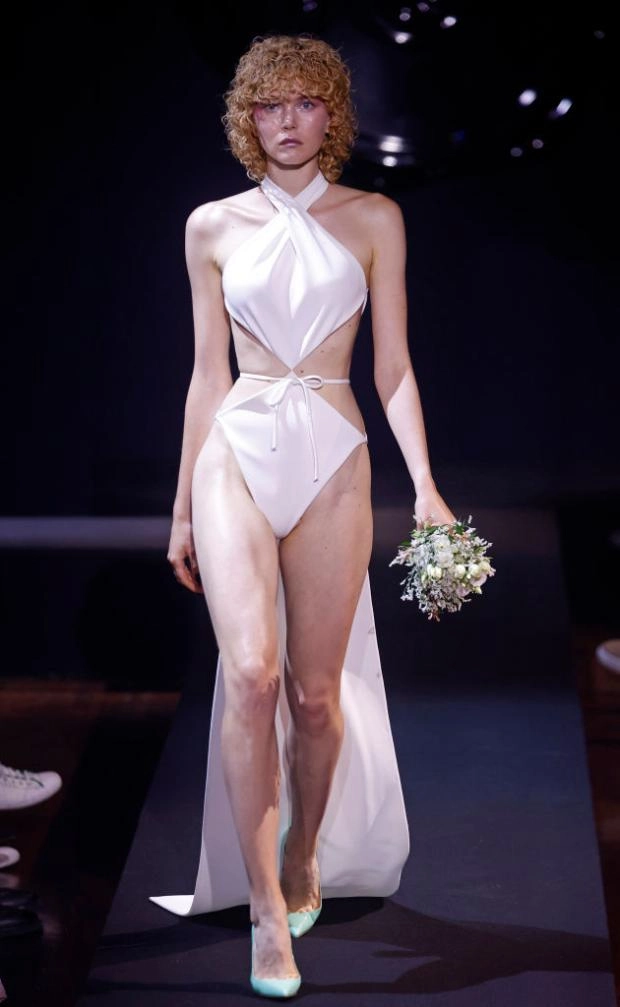 The Dutch duet of "hooligans" sees the bride of this year, as you understand, in a very unusual way - in a peculiar, geometric-shaped "leotard" of white color. The hero of the occasion is reminded of a long train and a traditional small bouquet in her hands. For whom such an outfit was created, it is difficult to say. Probably for those who get married on the beach. Such a bride will look quite organic with the groom in Bermuda shorts and a bow tie.
Rahul Mishra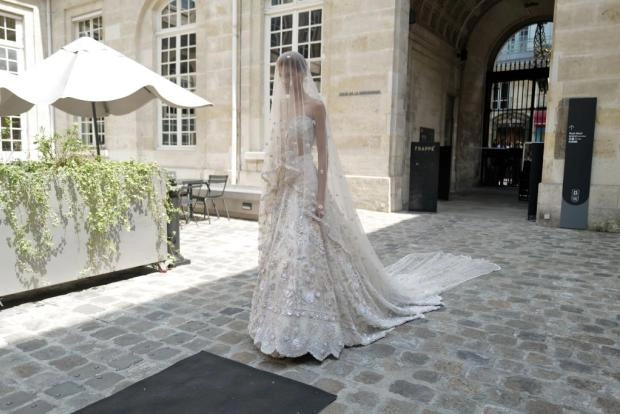 The Indian fashion designer created a charming, richly embroidered wedding dress in the traditionally rich style of his homeland. A feature of the image was a small bustier top, leaving enough space for a flight of fancy. In order not to embarrass the surrounding naked body, the bride is invited to cover herself with a veil, decorated with a repeating floral motif. At the same time, the decor on the skirt is a separate work of art that the guests of the celebration will want to look at indefinitely.
Thom Browne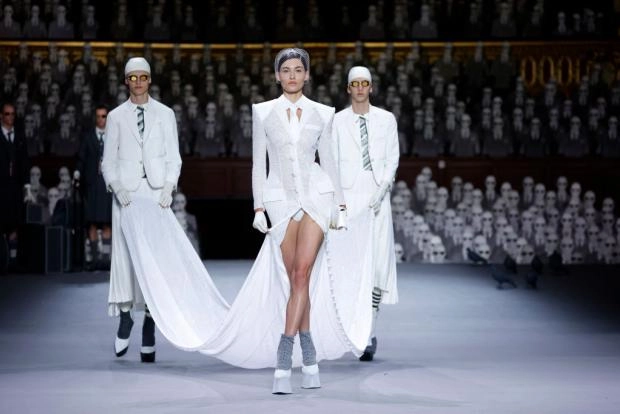 And finally, a wedding fantasy from American designer Tom Brown. The bride's graphic attire in the form of a shirt dress: sharp shoulders, a tie collar and a long skirt, smoothly turning into a train supported by two pages in medical caps, will remind you of a hospital ward and such beautiful and "dangerous" nurses. To complete the image, the fashion designer offers to unbutton the dress to the underwear in order to strike those around on the spot and, if desired, provide them with first aid.