,
Angelina Jolie talked about her project to protect bees
The 48-year-old actress gave a great interview to ELLE magazine.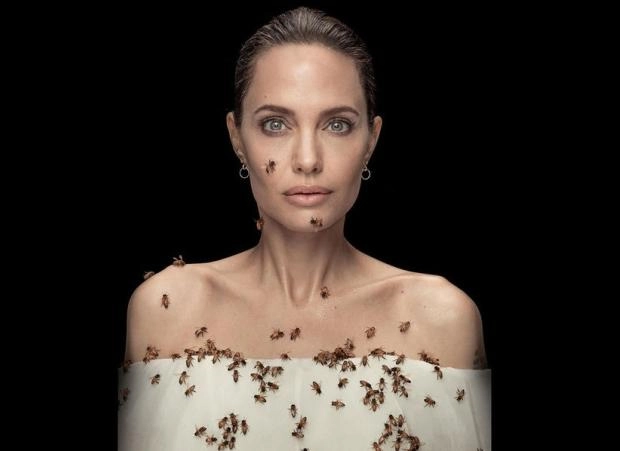 At the end of last year Angelina Jolie resigned as UN Ambassador for Refugees. This post she held for more than 20 years, having visited many countries with charitable missions. Now it's time for the actress to change the vector of work. She devotes less time to film and more to outside projects, such as a company producing clothing and jewelry Atelier Jolie, as well as the field of ecology. In particular, together with cosmetics brand Guerlain and UNESCO, she launched the Women for Bees Program. The program is aimed at helping women beekeepers and their businesses, as well as preserving the population of these insects. Bee products are used in many of Guerlain's products. Jolie spoke to ELLE magazine about her environmental efforts.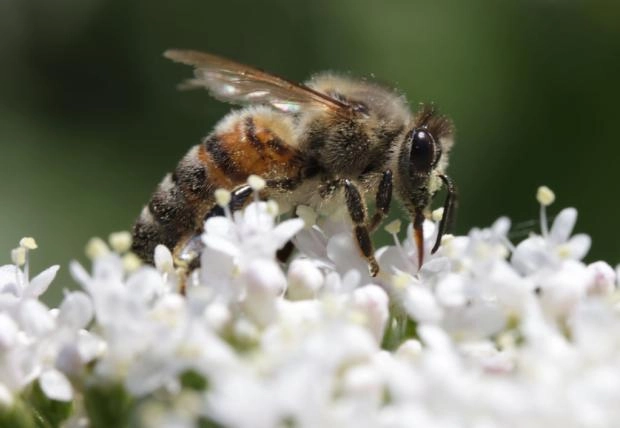 On her fascination with bees
"I have always liked bees. I've never had a fear of them or allergies. I try to pay attention to nature's creatures that are misunderstood. My admiration and respect for these beautiful tiny insects has grown over time as I learn more and more about their importance - the way they get along with their fellow bees and the benefits they bring us." I learned more about bees in Cambodia. I have a home and a project there (under the Maddox Jolie-Pitt Charitable Trust) that I've been working on with communities, observing forests and protected areas for the past 20-some years.
I started in Samlaut, the first and most fortified Khmer Rouge site. It was a heavily mined area on the border with Thailand. My son (Maddox) is Cambodian and at first I thought I could do demining, but then I learned a bit about the locals. I hoped to fit in with them, in a good way, and be a trustworthy neighbor. Then I learned more about forest destruction and threats to the environment. Now the project has grown, we are working with caretakers and conservation groups to better understand the importance and connection to biodiversity. What are the dangers? When you live hand in hand with local farmers, you learn that bees play a special role in pollination. Beekeeping is a very good skill and way of life for most of the farmers we work with."
On the bee conservation mission
"We were recently with Mayan women in the commune of Santa Clara, Mexico. When you discuss pollination and biodiversity, you very quickly come to interact with people's culture, with history. Mayan communities have beehives, locals use honey for medicinal purposes, cosmetics and food. My job is partly to organize the training process to connect and support the people involved. Sometimes it requires me to educate myself about cultural heritage, community life and the environment, and to teach others about this knowledge. I also have to educate the children, we talk to them about bees and have 'bee schools'. It's wonderful.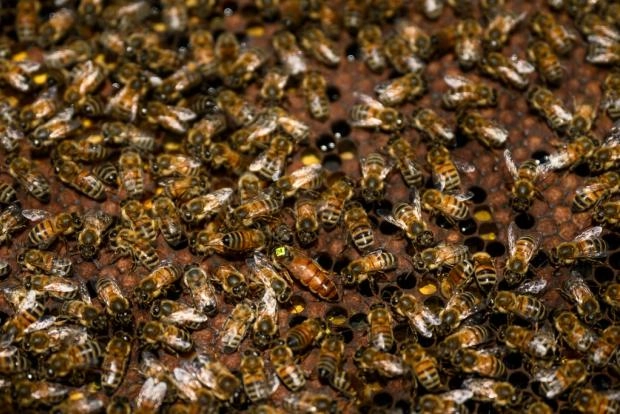 On personal experience with beekeeping
"I do it in our home in Cambodia. In Los Angeles, I adapted my garden for bees, with flowers and plants that are rich in pollen and nectar."
On what people can do to help bees in times of crisis
"Awareness is the first factor. We need to be aware of what is happening and the extent of the decline. Then you can start to wonder what is causing it. There are different areas to tackle, including pesticides. We can be more responsible in our consumption and production. Everyone can find a way. It can be a leisure activity such as installing beehives or environmental conservation. We have seen these wonderful communes in Mexico. We can support them by making sure that the forests around them are protected. If they produce a product, we can buy it remotely. We need to be aware of the changes in the world and understand their significance, but that doesn't mean opposing growth. But we need to understand what we are losing and what we have in store."