,
The supermodels of the '90s once again starred for the cover of Vogue
They include Cindy Crawford, Christy Turlington, Naomi Campbell and Linda Evangelista.
Supermodels of the late 80's and 90's were fashion influencers before there was such a concept in the public space. From the outfits they wore for magazine covers, to appearing in popular music videos and hanging out with A-list actors/musicians (the highest paid in the industry), these models defined fashion, beauty and style.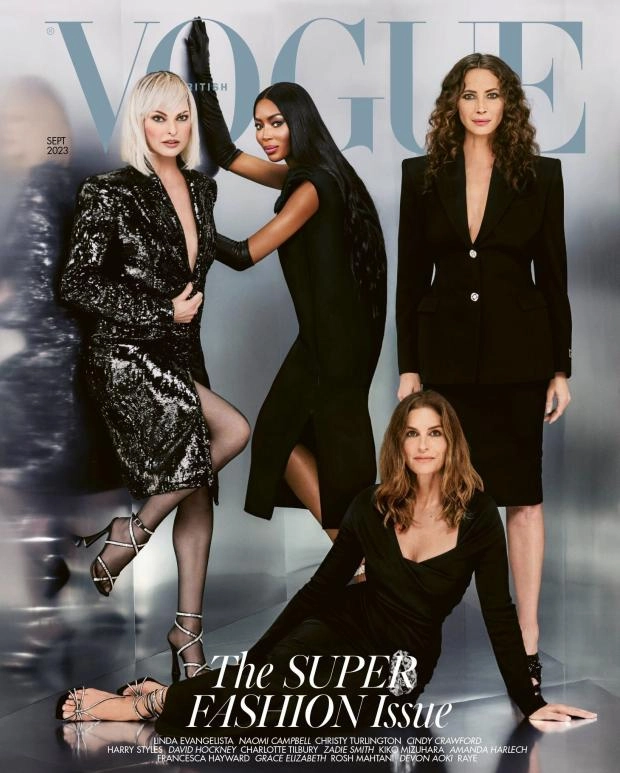 And now, 30 years later, they have reunited to grace the cover of the legendary Vogue. Naomi Campbell, Linda Evangelista, Christy Turlington and Cindy Crawford can be seen in the September issues of the British and American versions of the publication. With the exception of Tatiana Patitz, who died of breast cancer earlier this year. It was in this lineup that famed photographer Peter Lindbergh shot them for the January 1990 cover of Vogue. They also starred in George Michael's iconic video for the song Freedom.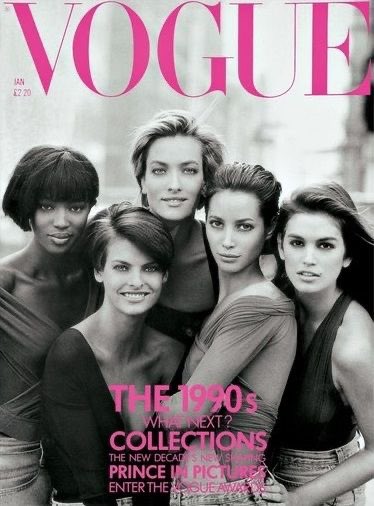 The heroines of the new covers, just like Tatiana, Helena Christensen, Claudia Schiffer and others from that generation, were often seen as the first, true supermodels. The term emphasized the difference between ordinary models and those who became famous outside the fashion world. Supermodels weren't just mannequins - they were phenomena in popular culture. Their influence was so strong that Linda Evangelista immortalized herself by once ironically saying that supermodels "don't get out of bed for less than $10,000 a day".
And now, after posting covers with Crawford, Evangelista, Turlington and Campbell on social media, loyal fans are still paying homage to their timeless beauty, charm and grace. One follower noted that there is "something magical" about them. Another admitted that it was thanks to them that he fell in love with fashion, and it became his passion for many years. Fans also got access to an interview with the foursome, in which they announced the imminent release of a documentary titled Supermodels. The picture will be available for viewing as early as next month.
According to the official synopsis of the project, "Their prestige was so extraordinary that all four outshone the brands whose products they showcased. And the names Naomi, Cindy, Linda and Christy became as famous as the designers who dressed them. Today, the four supermodels remain at the forefront of culture through community service, philanthropy and business endeavors. Against the backdrop of the continuing self-definition of the fashion industry and the role of women in it, this is a story of strength and how four women came together to show it and clear the way for others."
"Supermodels" will premiere on Apple TV on September 20th.