,
Stylish autumn: 10 key clothing trends
These include metallic, floral print, black coat, white shirt, etc.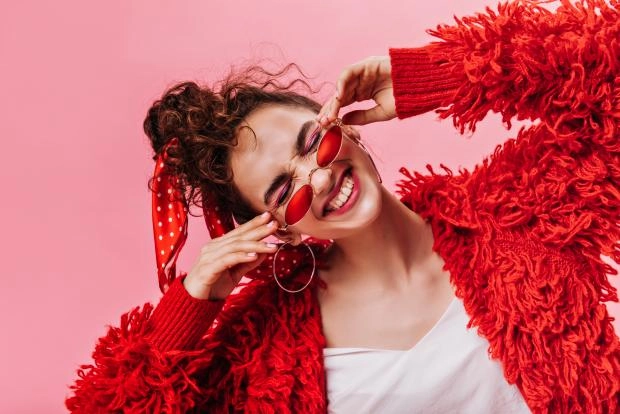 Serious conversation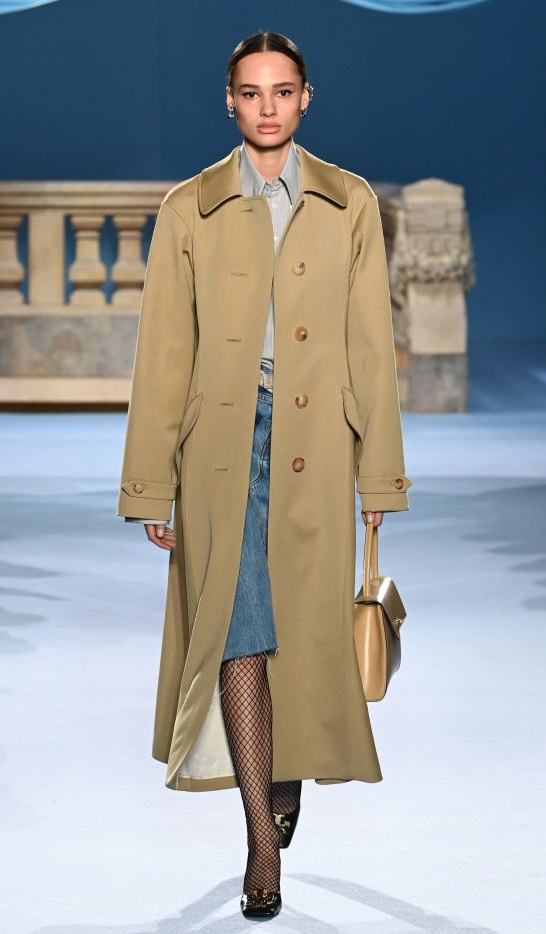 There's a certain chicness to wearing classics this fall. It may cause someone to yawn sadly, but, as they say, everything is in our hands. Pair a gray sweatshirt with a beige wide-shouldered coat and leggings, like at the Miu Miu show. Or pair wide-leg blue jeans with a striped shirt and trench coat, like Gucci suggests. The main thing this season is to wear things made from original materials. Thus, Bottega Veneta jeans are made of faux leather with a waffle surface, and the Fendi raincoat is decorated with sparkles.
Black coat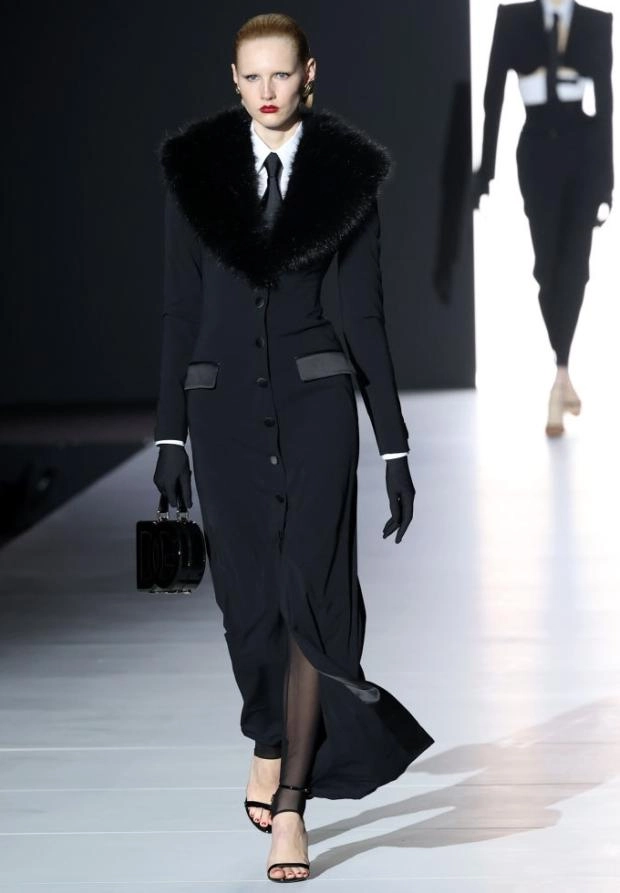 The key investment of this season, at first glance, does not set the mood, unless, of course, you are an assistant to a State Duma deputy. However, a strict black coat will be more relevant than ever. Choose this item of clothing wisely and it will last you for many years.
White shirt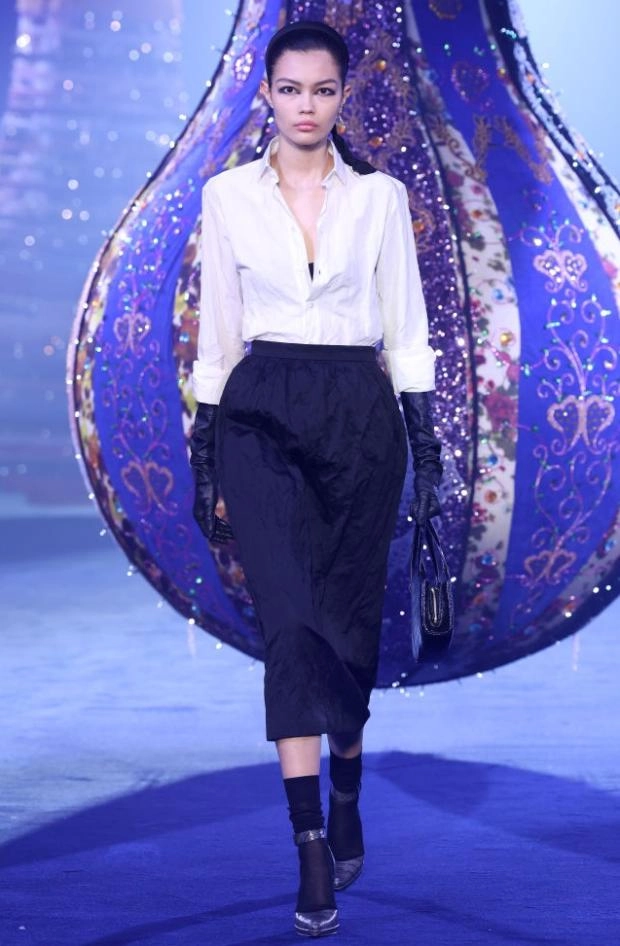 This season, the element that usually connects the image gets its moment of fame in the business capsule. Go long and simple, like a Valentino dress, or a boyish version paired with a miniskirt from Prada, or enjoy the simple charm of a striped shirt paired with boxers from Bottega Veneta.
Executive chic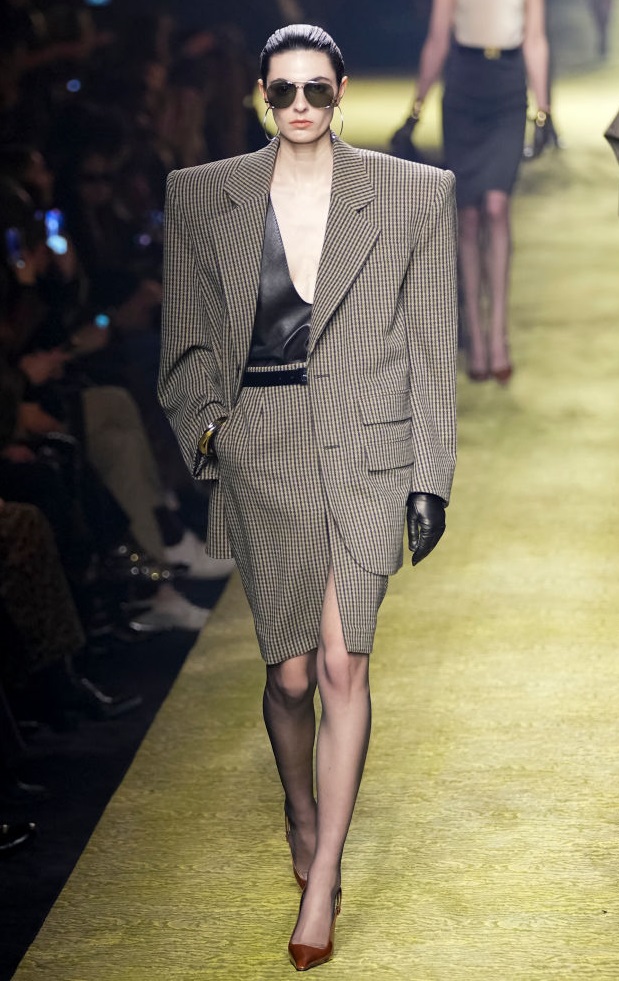 The corporate dress code gradually entered everyday life and became a sustainable reality of street style. The symbiosis of shirt and tie burst onto the fashion scene in the previous two seasons and flourished at Dior, Valentino and Alexander McQueen. Saint Laurent and Louis Vuitton have adopted stripes to reflect a business-like approach. And Balenciaga focused on broad shoulders. Bottom line: dress for the job (life) you want.
Let's wrap ourselves up and wrap ourselves up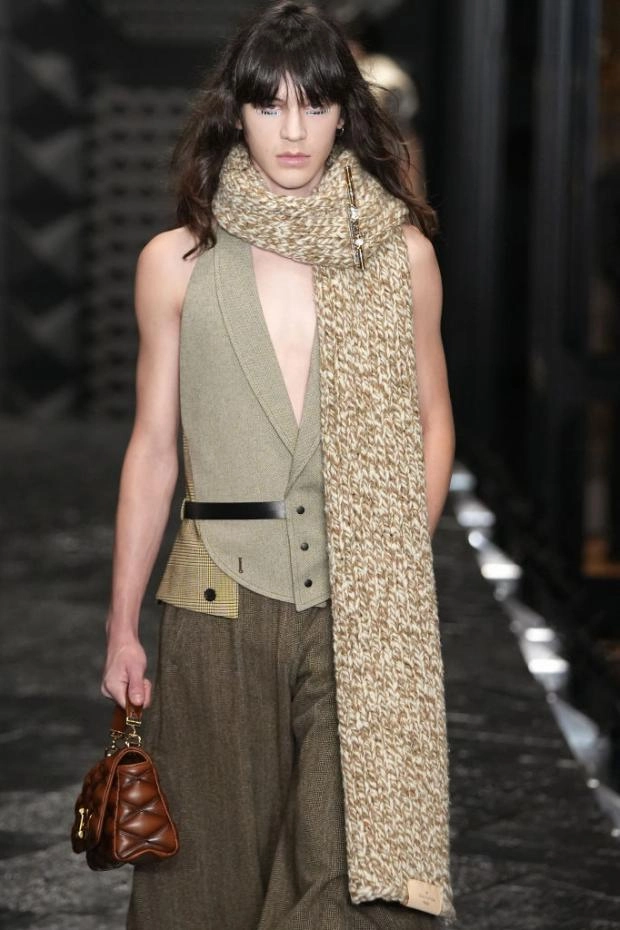 This fall, don't be afraid to stay cold: scarves, ponchos, snoods, shawls and shrugs have been spotted everywhere, from daytime styles from The Row and Saint Laurent to evening looks from Giorgio Armani. Pay attention to tone, like Daniel Lee at Burberry and Nadège Vanet-Cybulski at Hermès. Or invest in an original brooch. Louis Vuitton's Nicolas Ghesquière suggests fastening super-long, knitted scarves with brass pins in the shape of musical instruments.
Wild garden
Camellias typically bloom in the spring, but that didn't stop Virginie Viard from placing a snow-white, huge version of the flower at the center of a black runway for Chanel's fall/winter collection. The motif was also present in clothing, in the form of silk brooches on coat collars and prints on flowing monochrome dresses. The lack of color is noteworthy; such plants will bring gothic notes to autumn. Reeking of tenderness at Burberry, at Paco Rabanne they are combined with black lace and look distant at Noir Kei Ninomiya.
Rebellion
In December, fashion lost a colossus in Vivienne Westwood. Celebrated for the marriage of femininity and rakishness, her legacy lives on in the vibrant tartans, bold bustiers and graceful corsets that enlivened many fall collections. Marc Jacobs became the first to pay tribute to the departed designer, dedicating his February show to her. And after that, a punk, nonconformist sensibility flooded the catwalks, charging the atmosphere with protest.
Hourglass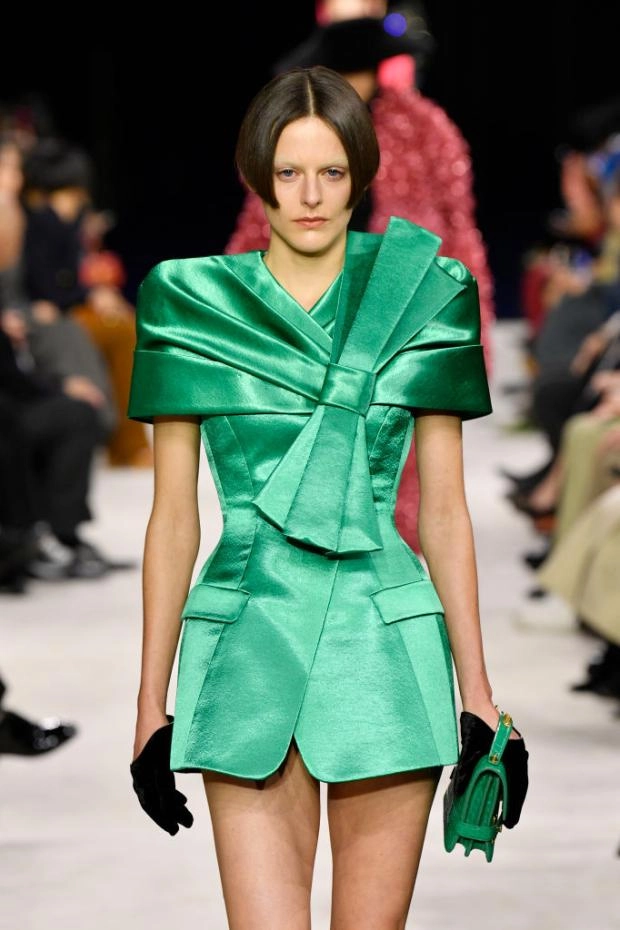 Силуэт песочных часов так или иначе всегда присутствует на
catwalks, but when Gigi Hadid appeared at the last show in a black Versace suit with a belted skirt, reminiscent of Sophia Loren, the trend was cemented. Voluminous belts securing Max Mara, Alaïa and Schiaparelli models; finding a balance between broad shoulders, narrow waists and thin straps at Louis Vuitton and Chanel.
Woke up and ran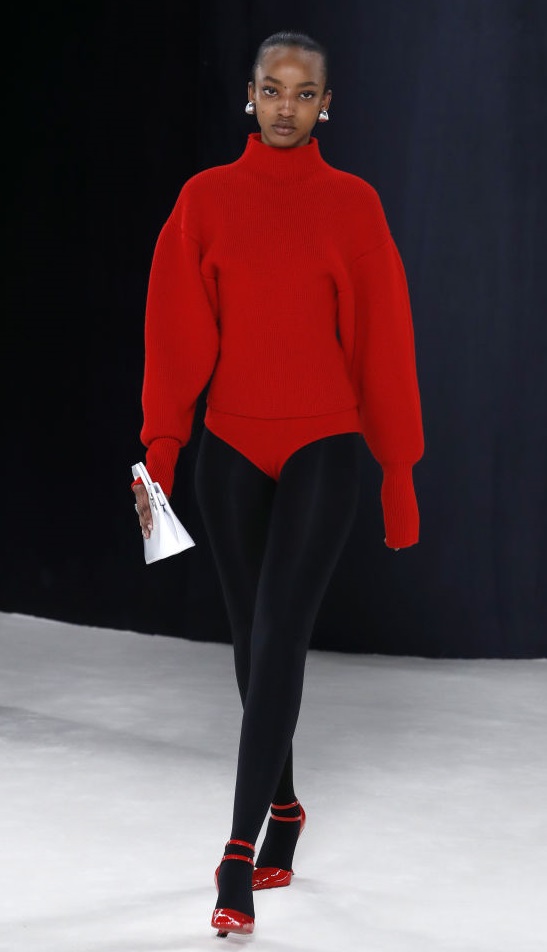 This season, the Miu Miu heroine dresses so hastily that the elastic of her tights is sticking out from under her cardigans and jackets. Emma Corinne even forgot to wear a skirt, but it doesn't matter because her Knickers are covered in glitter. Such a memorable image took center stage in the collections of Missoni, Ferragamo and Dolce & Gabbana, not counting the transparent dresses of Simone Rocha and Molly Goddard. Would you trade your pants for an extra five minutes in bed? Such "bed" optimization has definitely never happened before.
Precious metals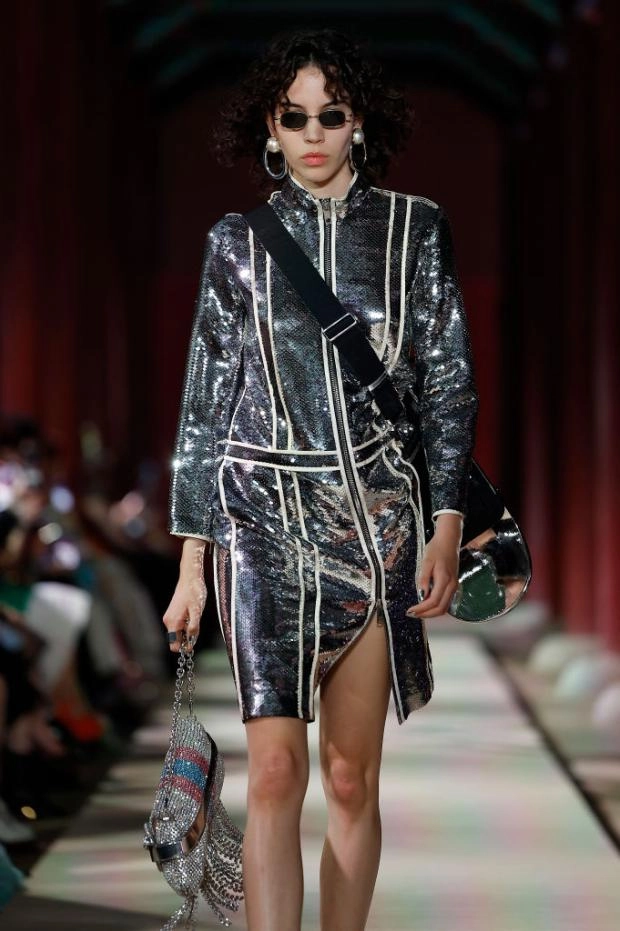 Make a splash in a sparkly metallic dress or leave the evening in a sparkling metallic coat. In the outfits in which you usually prepare to celebrate the New Year holidays. When it comes to shade, precious metals are calling for color this coming season. And these include black, gray, dark blue and chocolate brown.