,
Beauty from the '90s: Cindy Crawford's iconic looks
The supermodel celebrated the distinctive style of the time: wide blazers, mini-skirts, leather jackets, red and black evening gowns.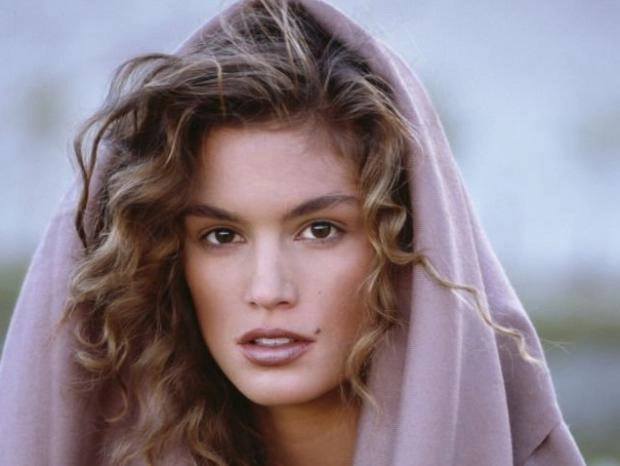 Cindy Crawford is one of the most famous supermodels of the 90s. She was famous for her participation in countless fashion shows, in commercials for Pepsi soda and Revlon cosmetics, her marriage to actor Richard Gere and then to businessman and model Randy Gerber, and her two children Presley and Kaya, who followed in their parents' footsteps and began to build a career in modeling. In her farewell speech at her high school graduation, Cindy announced that she was going to study chemical engineering at Northwestern University. But fate had other plans for her, in 1986 she signed a contract with the Elite Model Management agency and eventually became a runway star. In addition to working in the fashion industry, she performs the roles of mother, businesswoman and philanthropist with equal success. In this review, let's take a look back at some of Crawford's most iconic looks from red carpets and ad campaigns.
Leather jacket and mini skirt at the Love Ball AIDS concert, 1989.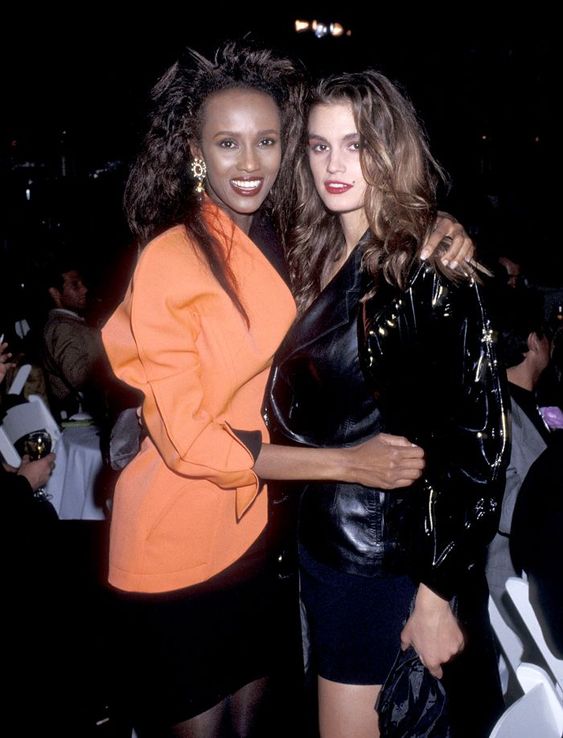 Cindy was nicknamed "Baby Gia" for her brown curls and brown eyes in memory of Gia Karanji, a model who died of AIDS. In this photo, Crawford attends a concert in New York City to raise money for the victims of the disease. The image of her predecessor was emphasized by a couture biker jacket, mini-skirt and disheveled hair.
Blazer and mini skirt for the fragrance launch, 1990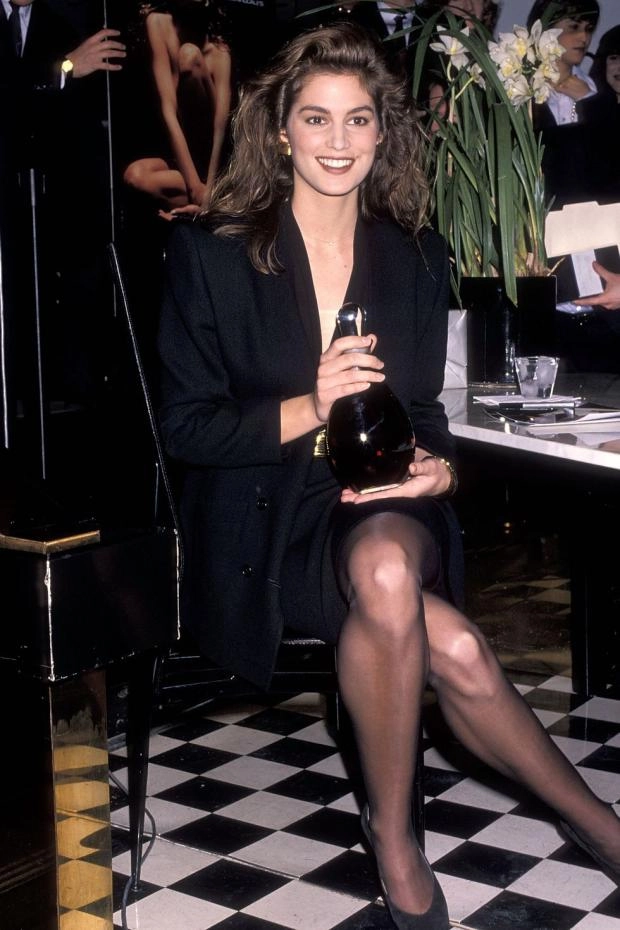 Cindy's signature style. The quintessential style of the 80s and 90s - the aesthetics of the movie "Business Girl" (1988) combined with minimalism - is expressed in a "broad-shouldered" blazer jacket and pencil skirt. She completed the image with stiletto heels. It turned out to be a great business look for the presentation of her eponymous perfume.
Red Versace dress at the Oscars, 1991.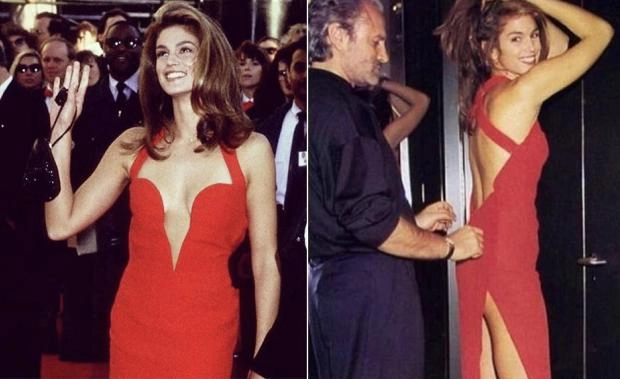 In 1991, Cindy spectacularly appeared on the carpet "Oscar" with her future husband Richard Gere. She chose a red evening dress with a deep neckline and a high slit. To this day, this outfit from Gianni Versace remains one of the most famous pieces of clothing that has ever adorned the main movie premiere of the year. It even has its own Wikipedia page.
Little red dress with rhinestones at a Revlon party, 1991.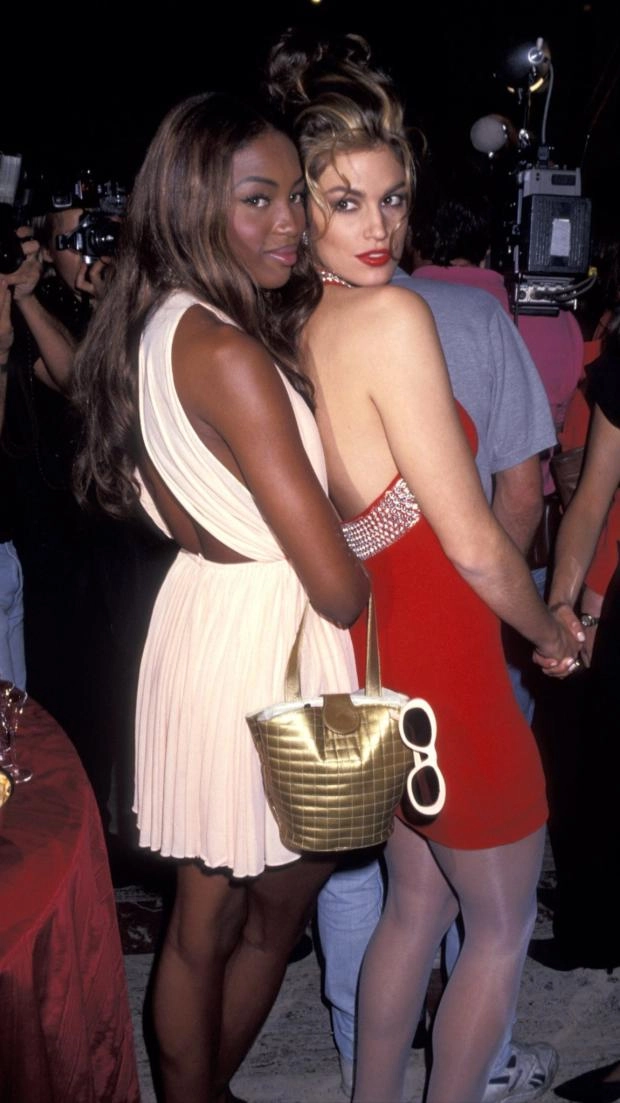 This photo shows Cindy and fellow friend Naomi Campbell attending an "unforgettably feminine" party for American cosmetics giant Revlon. Crawford is wearing a little red dress with rhinestone trim - another of her impressive looks that has remained in the annals of fashion.
Denim shorts and a white T-shirt in a Pepsi commercial, 1992.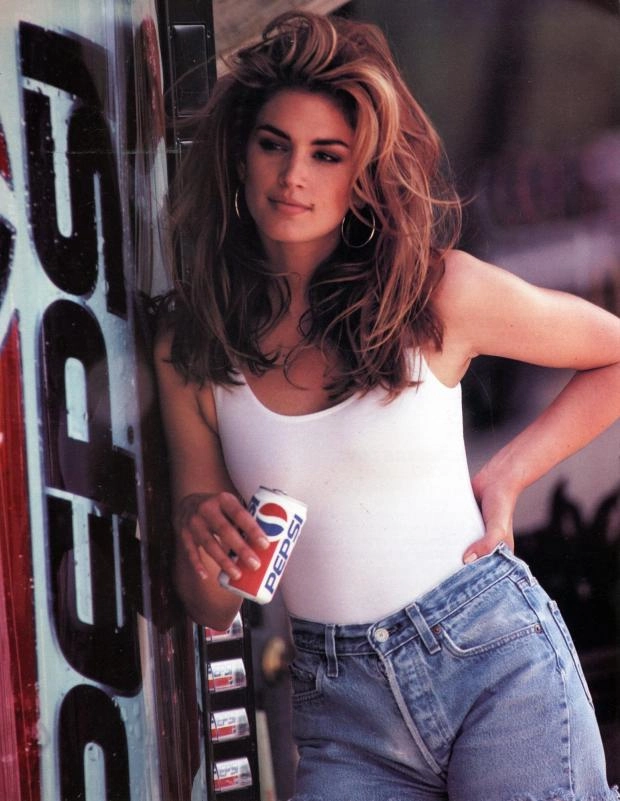 Crawford helped create one of Pepsi's most memorable promotional videos, first seen at the American Football Championship. Her simple white tank top and ragged-edge denim shorts caught the attention of teenagers outside Halfway Cafe. At the end of the clip, it is revealed that they are not, in fact, smitten with the stunning beauty, but just a new can of drink. But the perfectly disheveled hair and generally unpretentious image proved that Crawford can bring glamor even to such an ordinary thing as buying a sweet soda.