,
Cool season hot trend: white midi skirt
Let's take a close look at this piece of clothing and find out what to combine it with to create a stylish look.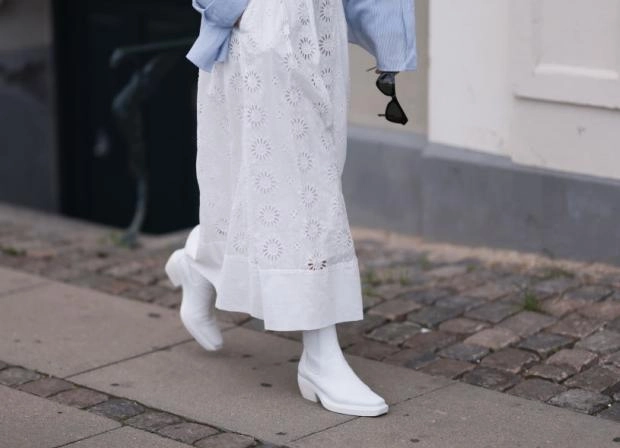 Lately there has been a dominance of micro and mini skirts on the catwalks and in street style, but it seems that femininity is making a comeback this fall, and with it the midi length. In addition to a blue denim skirt, you can safely add a white skirt of this length to your wardrobe, and it doesn't matter whether it's made of denim/wool/cotton, etc. This item of clothing has already been seen on the streets of several cities this month. Featuring an unexpected color for autumn, it creates a fresh look that will fit perfectly into your everyday lifestyle, even when the temperature outside approaches zero.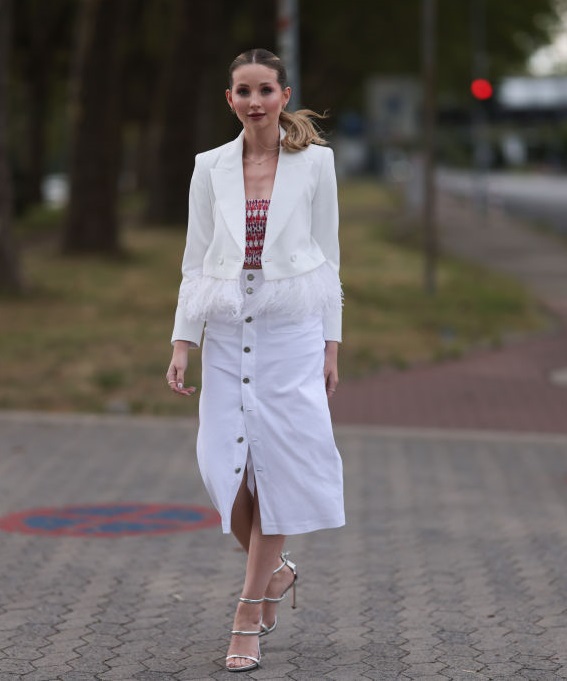 White skirt on the catwalks 2023
In the collections shown back in winter, fashion houses outdid themselves, competing in creativity. Ferragamo suggests wearing a white skirt as part of a futuristic "total look" this season, and Marine Serre complemented it with a striking wide boho belt, a cropped denim jacket, high boots and hoop earrings. The white skirt was also seen at Jil Sander, COS, Arket, Eric Bompard and others.
White skirt on the street 2023
When it comes to street style, influencers are ready to give professional designers a run for their money on how and what to wear a white skirt with. Jordan Daniels, for example, recommends pairing a white skirt with a jersey shirt. Sophia Roe presented a more dressy look, pairing the skirt with black boots and a black bag. But Marie Heyman at Copenhagen Fashion Week wore a gray oversized knitted sweater, matching high socks and chunky trekking sneakers under a white skirt.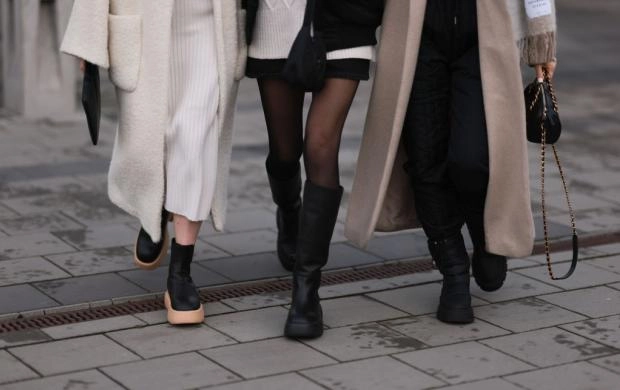 To summarize, we can say that a white skirt is a universal garment, suitable for any season, any budget and any style. On the one hand, this makes it an ideal demi-season item, and on the other, no one has canceled slush in the fall. Therefore, before putting on a white skirt, you should still look out the window or check the weather forecast to make sure that the white skirt will not turn into "gray".