,
Matthew McConaughey has promised to write another book of memoirs
The actor's first autobiography, Green Light, was published in 2020 and took first place on the New York Times bestseller list.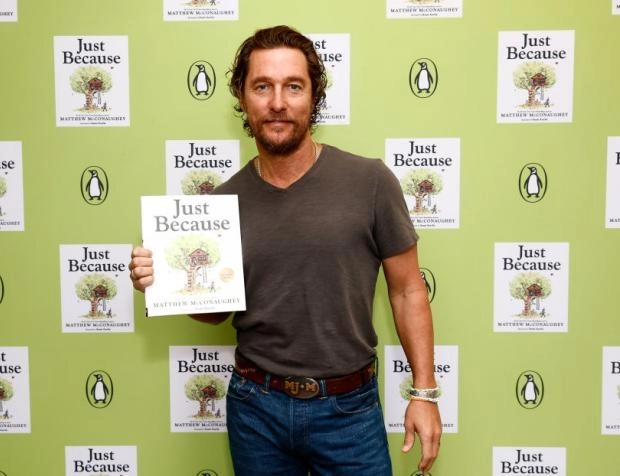 Matthew McConaughey celebrated a significant milestone in his second career - writing. Last week marked 100 weeks that his memoir Green Light (2020) has been on The New York Times bestseller list. Celebrating this event, the actor said that he dreams of releasing its sequel. "I am now inspecting my records for the last three years. These are the first steps... "Green Light was a compilation of notes and diaries that I kept for almost 40 years," the actor recently told ET. "Three and a half years have passed since the end of the work... And now, unfortunately, I don't have 40 years of records with stories."
In "Green Light," the actor talked about his childhood and youth, in particular, about the beginning of his career in Hollywood. "For thirty-five years I have been comprehending, remembering, recognizing, collecting and recording what fascinated me or helped me along the path of life. How to be honest. How to avoid stress. How to enjoy life. How not to offend people. How not to be offended yourself. How to be good. How to achieve what you want. How to find meaning in life. How to be yourself," he said in the preface to his memoirs.
Last week, McConaughey released another picture book, this time for children, called Just Because. Like the autobiography, it has already made the NYT bestseller list.