,
Max Mara: spring collection RTW 2024
Work clothes are not just for the office. The brand's creative director took inspiration from farmhouse style.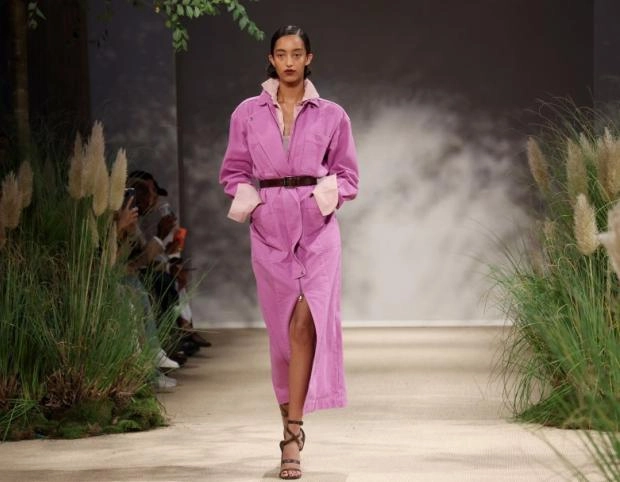 Creative director Ian Griffiths made clothes for the office blue, green, pink like Barbie, not forgetting the brand's signature color camel. At Milan Fashion Week, he showed a cute and accessible spring collection that expressed a crisp, practical and military classic. According to the designer, this style is repeated in women's clothing almost every 300 years.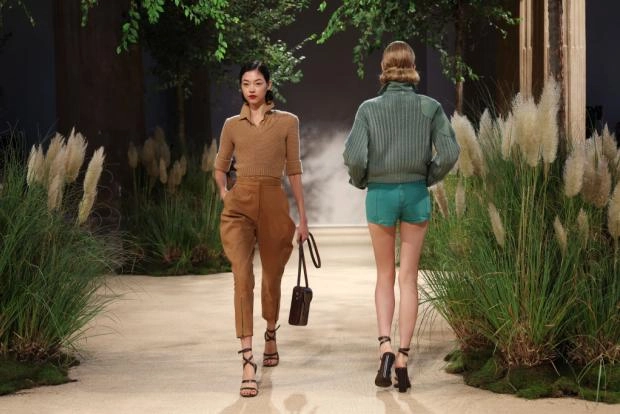 His mood board for next spring was dominated by a poster encouraging women to join the "agrarian army." This British initiative from the beginning of the 20th century. was aimed at replacing men who went to the front with women to work in agriculture. Next to the poster were old photographs of women driving tractors, milking cows and cultivating gardens. Tens of thousands of women served in the "agrarian army" during the two world wars. "Turning swords into plows and spears into sickles," Griffiths quoted Isaiah in the show notes and noted that the "agrarian army" contributed to "the flowering of talent and ability... For many, it was the path to education."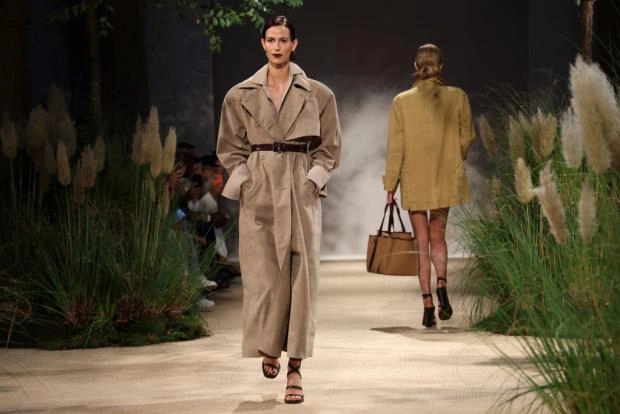 The Max Mara collection takes its design cues from the uniforms worn by these farmers, including overalls, overalls and apron dresses made from durable cotton fabric. Models walked down a beige catwalk with patches of thick grass, a nod to the British countryside.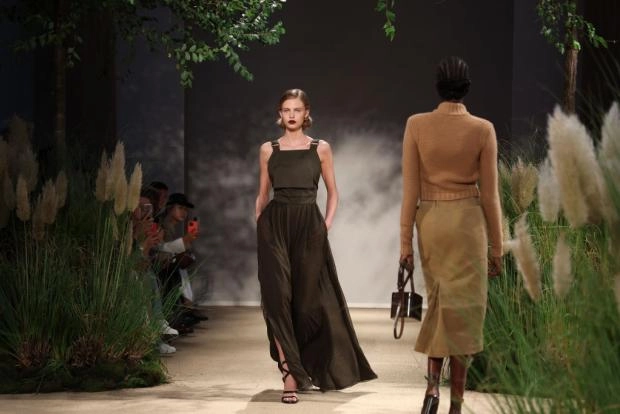 For spring 2024, Griffiths also offers looks with formal pencil skirts, high-heeled sandals and tapered trousers - the first clearly defined trend at Milan Fashion Week.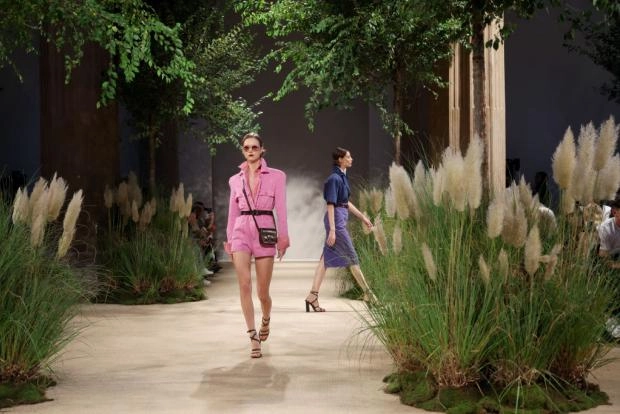 The palette with sun-bleached colors looks new for Max Mara, but fits perfectly into the delicate spring colors. Especially graphic and practical jackets, as well as safari-style shirts with clearly defined shoulders. The tight elastic waistbands looked a little puffy on some parkas and jumpsuits, but overall it was a business-like and "peppy" take on military style.