,
Louis Vuitton at Paris Fashion Week: spring-summer collection 2024
Nicolas Ghesquière's show was characterized by a vibrant mixture of current trends and the brand's archives.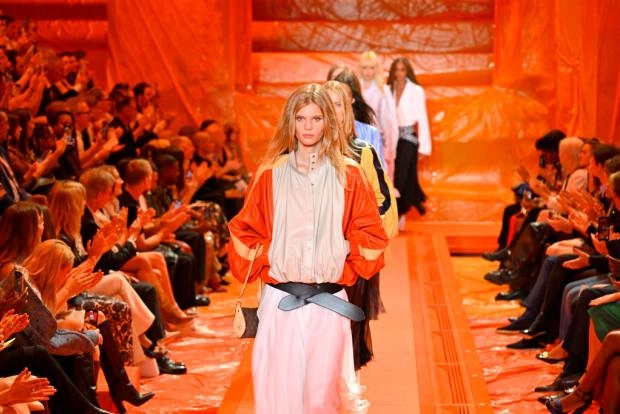 It was more than a fashion show in the City of Light. The Louis Vuitton show took place on one of the most famous streets in Paris - the Champs Elysees. 19th century building in the Art Nouveau style has been transformed into a work of modern art. At the entrance, guests could see an "aerial" installation of balloons that matched the colors of the walls. However, no matter how avant-garde it may look, the plastic installation, coupled with the warm autumn weather, made some visitors feel as if they were in a beautiful but stuffy greenhouse.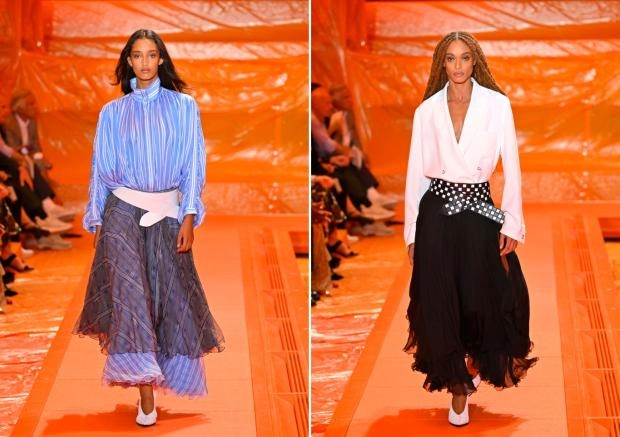 What's on the podium? A riot of colors, intricate patterns and frequent motifs with harlequins. A visual feast that attracts glances and mobile phone cameras with a flickering kaleidoscope of ensembles. Decor and fashion made a good match, enhanced by the presence of such Hollywood stars as Zendaya, Cate Blanchett, Jennifer Connelly, Paul Bethany, Jaden Smith, etc. The heat of the streets resonated with the inner fervor when Vuitton once again proved that in the world of fashion it has an irresistible force.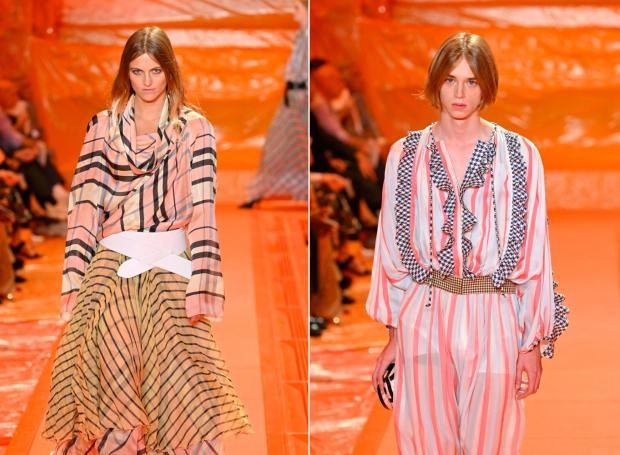 In a surreal shade of orange, the Louis Vuitton "showcase" under the deft hand of creative director Nicolas Ghesquière was a mixture of eras and emotions. Vibrant color, conveying the harlequin vibe, took center stage. High-waisted striped trousers and billowing yellow silk sleeves paid homage to bygone times, while modern ski goggles recalled Ghesquière's tireless innovation. 70s style also got its moment of fame. Striped shirts with turned-down cuffs, reminiscent of that era, were combined in a delicate and free flow with the firm and decisive presence of a small camera styled as a necklace. This apparent contradiction - the combination of soft and hard - illustrated Ghesquière's talent for playing with contrasts.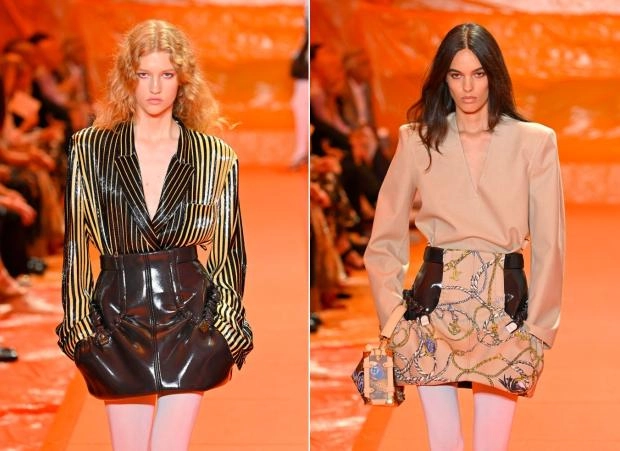 Although there were subtle hints, perhaps reminiscent of the Armani Privé couture collection, the collection was unmistakably 100% Vuitton. Showcasing a shiny black jumpsuit contrasted with an airy, loose and voluminous white skirt. Or a shiny miniskirt that combines rigidity and fluidity.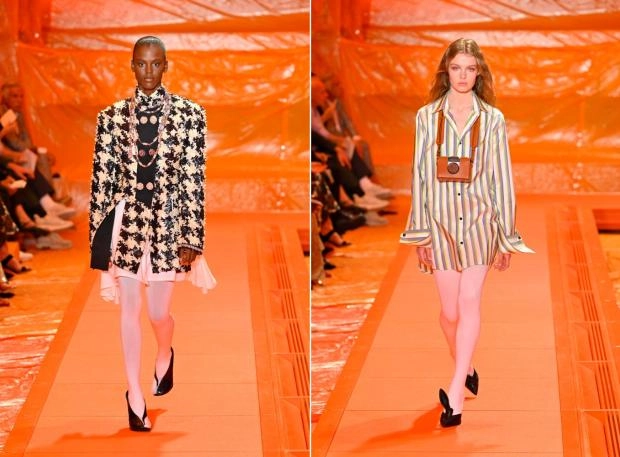 However, Ghesquière's vivid images sometimes approached the theatrical, clearly sacrificing the subtlety of the message. Although the French designer's skill is undeniable, the balance between exuberance and delicacy remains the main path he follows. And the spring-summer collection of 2024 once again confirmed his ability to stitch the past with the present.