,
Spring 2024 fashion trend: olive color
The "plant-earth" range was seen in the collections of Saint Laurent, Vivienne Westwood, Loewe and others.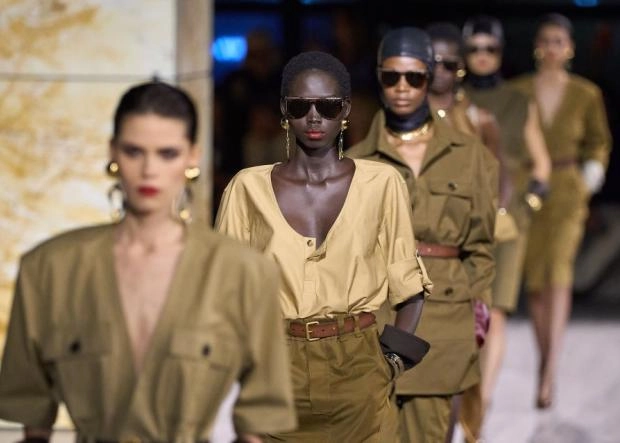 With the end of fashion weeks and shows of spring-summer collections, we can highlight the trends that will "rule" the next warm season. Among them, the green color stands out, and in an unusual modification - in a combination of green, yellow, brown and black. The resulting shade depends on the proportions of these components and can be either cold or warm, which makes it universal for use in clothing. In nature, it can be found in the fruits of the olive tree, the coloring of animals of the amphibian class, plants accompanying aquatic landscapes, etc. In this review, we'll look at which of the world's famous brands have adopted the olive color.
Dries Van Noten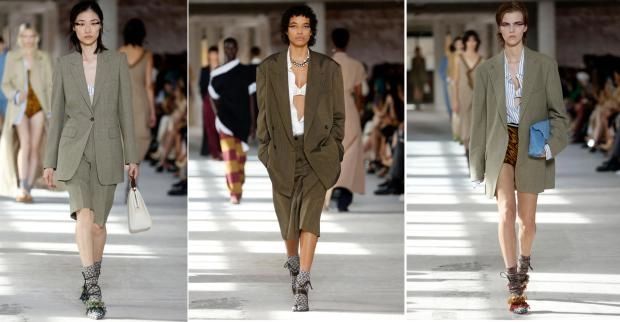 The Belgian brand has integrated olive into both women's and men's models. Oversized business suits with shorts and trench coats for the fair sex were presented on the catwalk in a calm shade of this color. For men, olive was present in plain loose trousers/shorts and raincoats, bomber jackets and light untucked shirts; appeared in graphic prints combined with green and brown.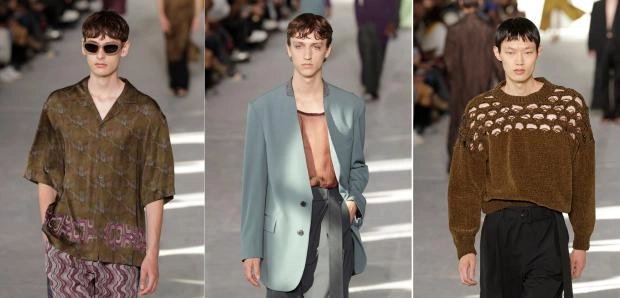 Saint Laurent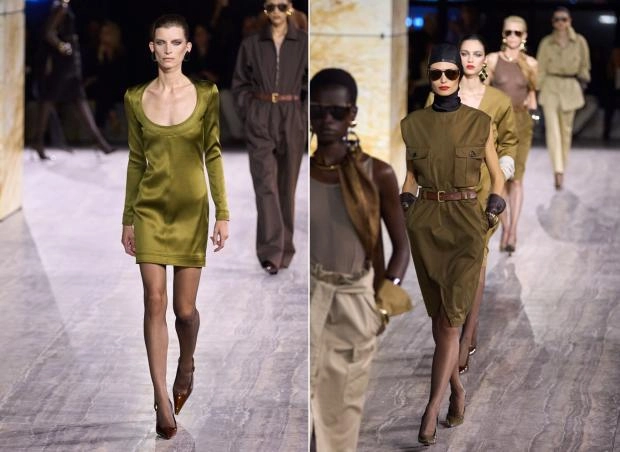 The French fashion house invites women to return to the safari theme next season, which means "earthy" shades, including those with an olive twist. Anthony Vaccarello suggests wearing khaki-colored skirts, jackets, trench coats, dresses with large patch pockets and elongated shoulders with brown leather belts, matching gloves and shoes, as well as black aviator-style helmets.
Aniye Records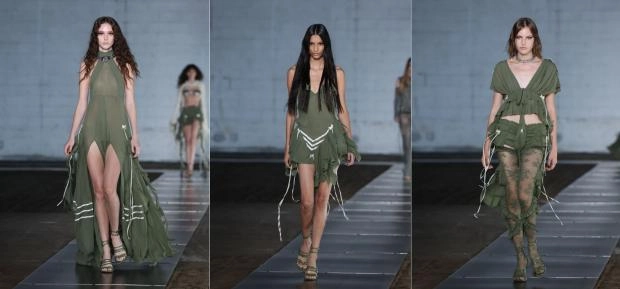 The Italian brand, which has been operating on the market since 2009, has presented a whole line of summer clothes in olive color for brave and relaxed girls. You can feel like a frog princess in models made in linen style. These include short skirts, bras, crop tops, negligees, patterned tights and lace jumpsuits.
Avavav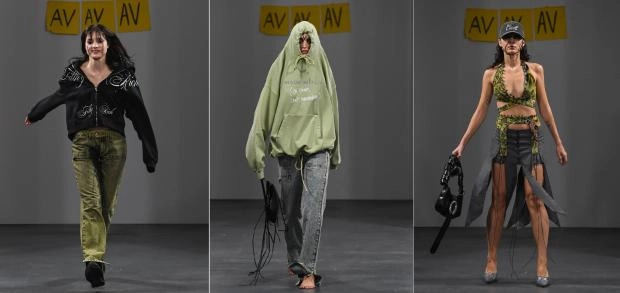 Another manufacturer from Italy, which announced itself only in 2021, specializes in sewing youth clothing from original fabrics. And here the olive color and the hooligan style of the collection coincided perfectly. Oversized hoodies pulled over the head, jeans with splashes of black, T-shirts imitating camouflage, and a small, airy dress with an olive stripe made up, among other models, a product line that is sure to have its fans.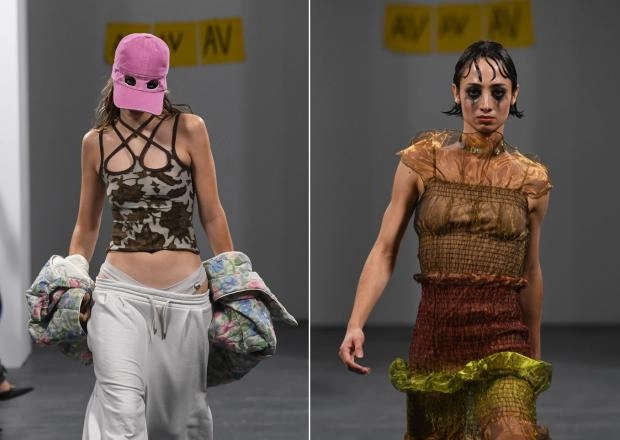 Loewe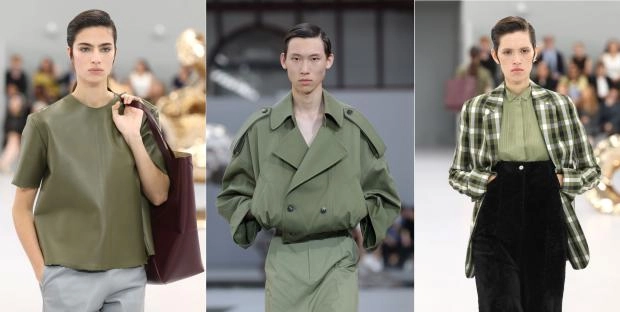 The Spanish fashion house, which began with the production of accessories and shoes, integrated olive into clothes and bags next season. Men's trousers and jackets, women's jackets and blouses look discreet and elegant at Loewe.