,
Fans Ask Jessica Chastain to Fire Her Stylist
The reason was the "old-fashioned", according to users of social networks, dresses in which the actress appeared at film festivals in San Sebastian and Zurich.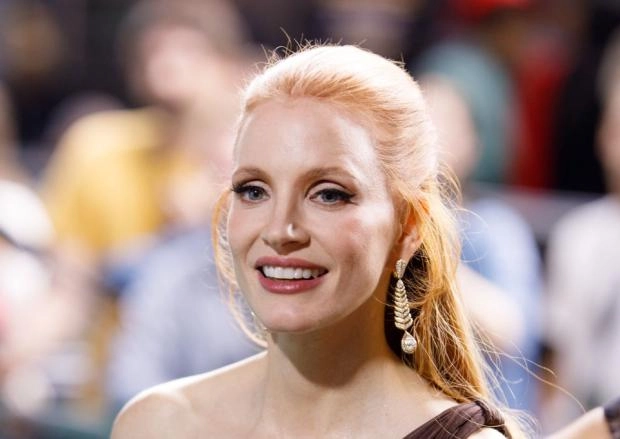 Jessica Chastain has been on the red carpet lately. From the film festival in Toronto, Canada to a similar event in Zurich, Switzerland, in September and October she graced forums in different parts of the world, appearing in front of photographers and the public in luxurious evening dresses. And it looks like her tour is far from over.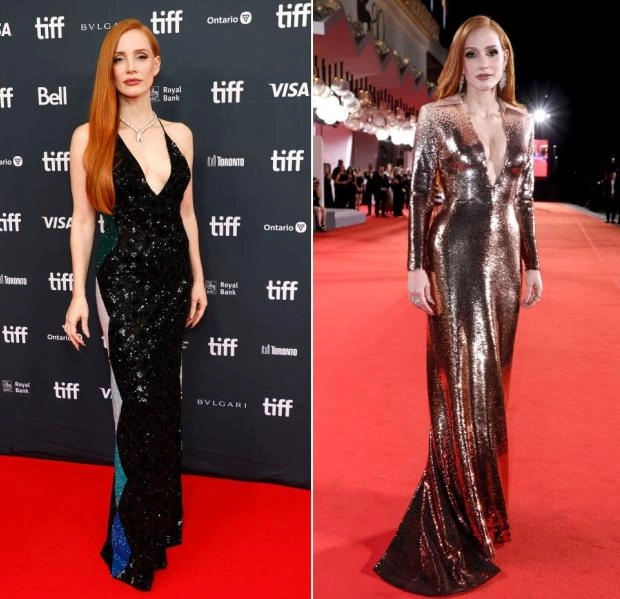 For example, in Zurich, the 46-year-old actress presented her new film, the drama "Memory," in a Versace dress. Eagle-eyed fans saw in it a parallel with the Gucci dress, demonstrated earlier at the film festival in San Sebastian, Spain. But not all of Jessica's fans were impressed with her latest looks, accusing her stylist of being "old-fashioned" and advising her to break up with him.
Festival in Zurich
Chastain arrived at the Swiss show in a deep brown dress and posed on the red carpet with In Memoriam director Michael Franco. The design of her outfit included pleating and black crystal beads concentrated on the right side, as well as a long scarf that fell off the shoulder, giving the entire look an airy feel. Jessica wore her long red locks in a bob, accessorizing them with long earrings and pink lipstick. She received the prestigious Golden Icon Award at the Zurich Film Festival, but received mixed reviews for her Versace dress.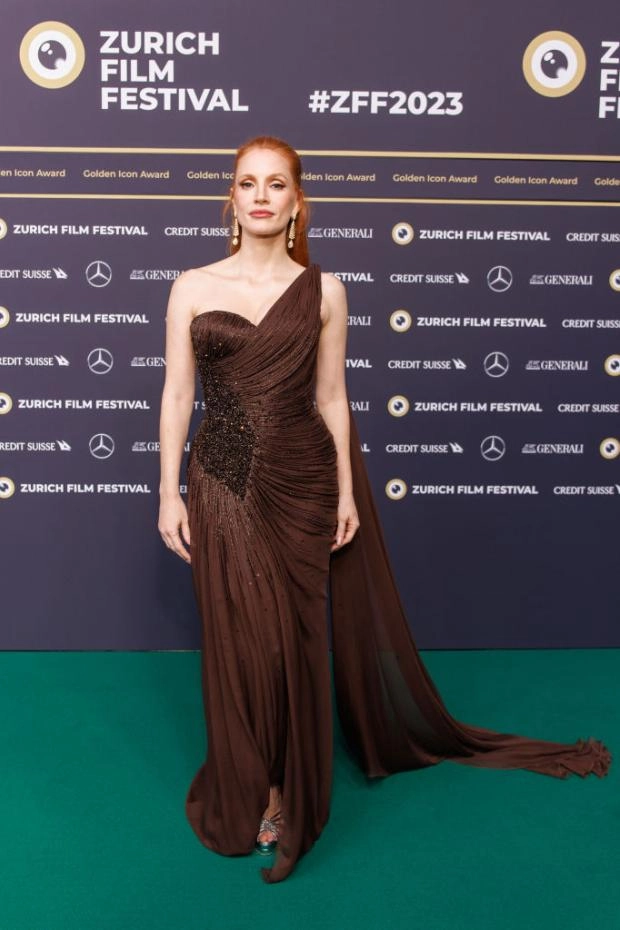 One follower noted on social media: "She may look good, but for some reason her stylist has been offering her outdated silhouettes lately (including a Gucci dress a week ago). Reminds me of a high school prom queen." Another user noted: "What's going on? It feels like it's going into circulation."
"I feel like Jessica Chastain always looks like she's going to prom over and over again," a third follower commented. "Ok... This is her first mistake ever," added a fourth.
Festival in San Sebastian
Just a few weeks earlier, Chastain attended a film festival in northern Spain wearing a dazzling Gucci dress covered in glittery sequins from top to bottom. The model had a heart-shaped top bust line and a high slit that exposed the legs. Fans liked this outfit more, despite the banal silhouette.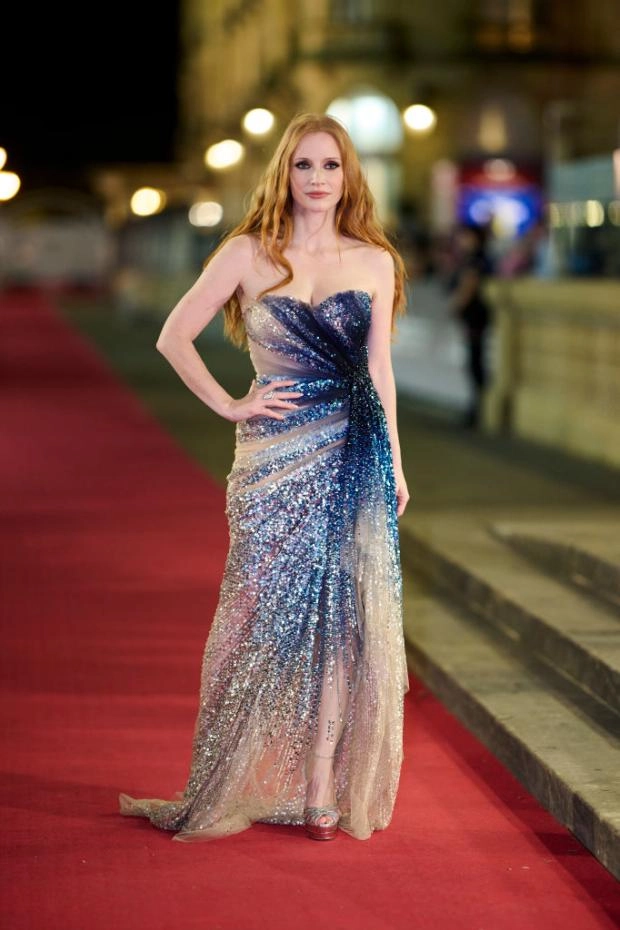 "She is the best dressed actress I have seen in the last couple of years, always so chic, charming. I love her and her style," admitted one of the users. "This gives me a disco ball vibe," wrote another. "BEAUTIFUL, always and in between," added a third. "I'm not a fan of the heart-shaped bust line, this technique is shaggy from a long time ago, but the colors suit her," concluded a fourth user.