,
Chris Evans spoke to fans about his wedding day
It happened this past weekend at Comic Con in New York City.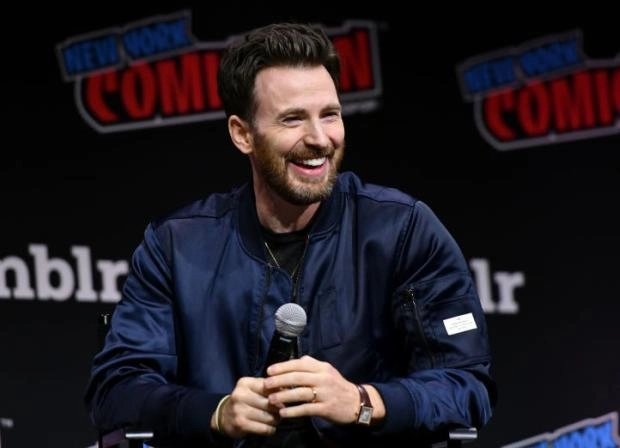 After a tumultuous romance, Chris Evans and Alba Baptista have gotten married. Although the actors were rumored to have started dating in early 2021, they were first spotted together in November 2022. In September 2023, multiple sources immediately reported that the couple married in a domestic ceremony. This past weekend, Evans confirmed his marriage to Baptiste during a panel discussion at New York Comic Con. The actor informed the audience of two weddings that took place in September, one in Alba's homeland of Portugal and the other in Chris' home state of Massachusetts.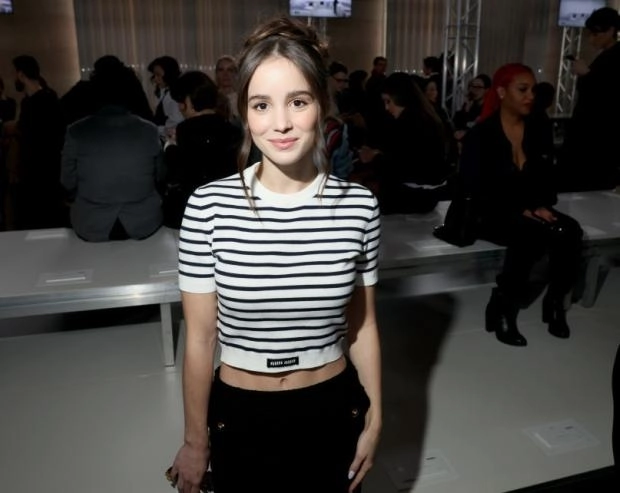 In this review we will look at the history of Evans and Baptiste's relationship and find out how an unknown young actress from the other side of the world managed to ring the famous Captain America, who did not want to part with his bachelor life until the age of 40.
*****
As mentioned, the first rumors about the acquaintance of Baptiste and Evans appeared in social networks in 2021. The actress suddenly signed up both Chris and his relatives at once. In July 2022, in a conversation with Shondaland, the actor suddenly talked about marriage and the "laser focus" he has directed to find his future wife. "It's something I'd like to do. It's wonderful; I'm totally committed to it... Even in this industry full of doubt, hesitation and recalibration, you're trying to find someone who you can really commit to wholeheartedly. It's more about trying to find someone you want to spend your whole life with," Chris shared. Later in an interview with People, after winning the title of "Sexiest Man Alive," he added about getting married, "I really want that. A wife, kids, starting a family. When you read about brilliant artists, it doesn't matter, actors, painters, writers, for the most part, it's not about their masterpieces, it's about relationships, the families they created, the love they found, the love they shared."
According to the actor, he has realized over the years that these things matter to him. "These things are very important. I like the idea of tradition and ceremony, I've had a lot of that in my life, so the idea of creating this... I don't think mankind has come up with anything better." The next day, he left a playful comment under one of Baptishta's posts.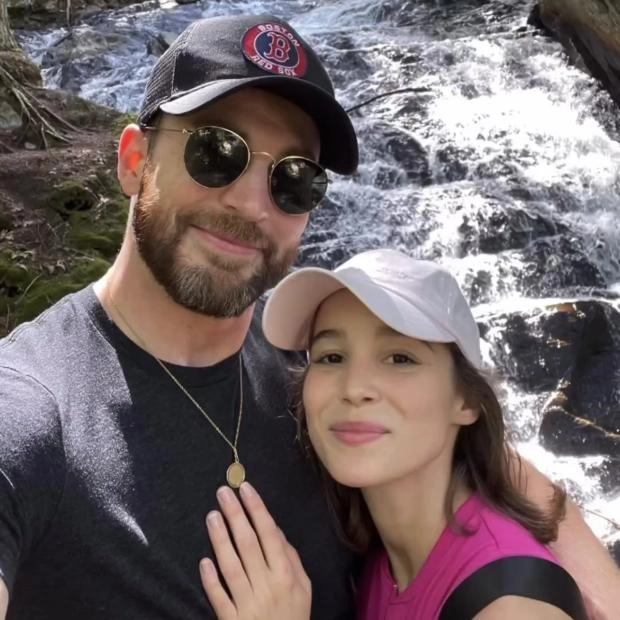 On November 9th, 2022, she shared a shot from her new film Mrs. Harris Goes to Paris (2022) before its premiere in Portugal. Chris commented with two emoji's - clapping hands and a face blurred with pleasure. The next day, street photographers first caught the couple holding hands during a leisurely stroll in New York City's Central Park. And an unnamed source from their entourage told People that the actors have been "seriously" dating for more than a year. "They are in love and Chris has never been happier. His family and friends adore her," the source told the portal.
On January 6, 2023, Chris officially introduced Alba to his social media followers. In the 45-second video, the actors goofed around trying to scare each other. "Looking back at 2022," Evans signed the post. In February, he posted several photos with his girlfriend on Valentine's Day: while playing "Super Mario Bros. 3," making paper lanterns and skiing. In April, Evans premiered his Apple TV+ movie "Unanswered" in New York City. And although Baptiste didn't find a place on the red carpet, it was taken by Chris' filming partner Ana de Armas, Alba supported her favorite backstage. In social networks later surfaced amateur videos where the couple communicates outside the photo zone. In the end, the actors got married on September 9. The ceremony, which took place in the U.S., featured fellow Evans friends Jeremy Renner, Chris Hemsworth, Robert Downey Jr, John Krasinski and Emily Blunt among the guests. Last Saturday, the former Captain America showed off his engagement ring for the first time to fans gathered in New York City for Comic Con, calling the two weddings "beautiful and wonderful."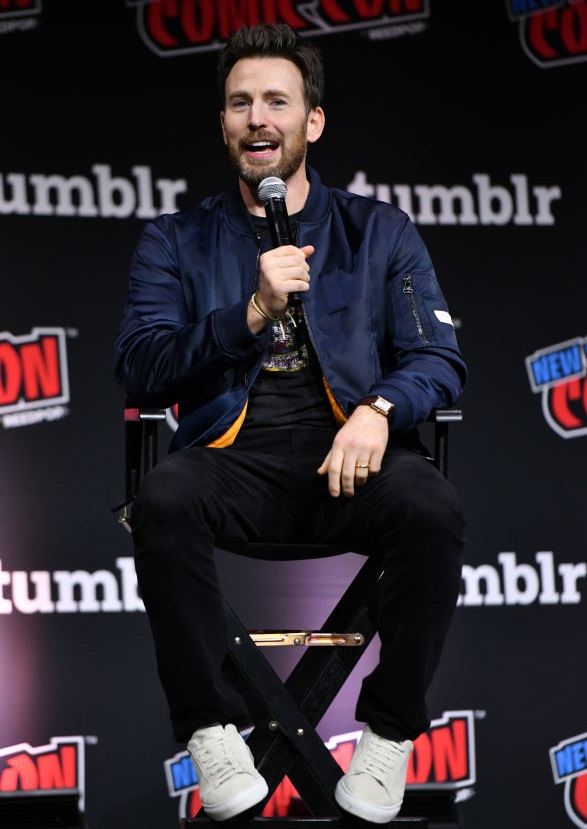 "A wedding requires a lot of preparation. Those who are married know it takes a lot of effort," Chris noted with a smile. - But now that it's behind us, we're just enjoying life, autumn, my favorite time of year, relaxing and reflecting."