,
Style + comfort: how to choose and wear scarves
What you should pay attention to when choosing a scarf and how to preserve its appearance and properties for many years - let's figure it out together with your stylist.
A scarf is one of the most important elements of an autumn-winter look. That is why it is important to take a responsible approach to choosing a warm accessory. It should keep you warm in bad weather and reflect your personality in any situation. Stylist and author of a telegram channel about fashion in Russia, Tata Budilova, talks about how to choose and wear scarves:
How to choose a scarf for autumn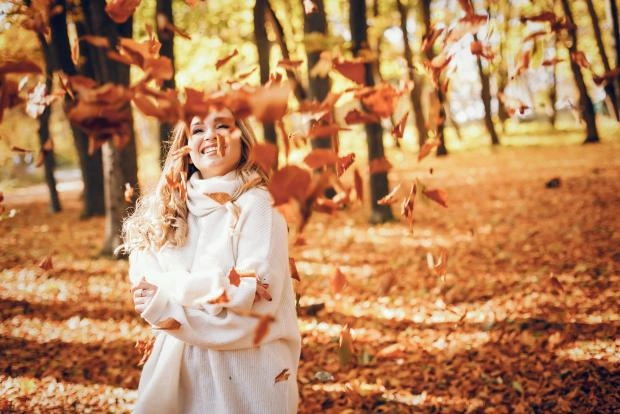 A scarf is not only a cozy addition to your fall wardrobe, but it's also a stylish accessory that can transform your look. When choosing a scarf, consider the following factors:
* Material: Wool, cashmere, acrylic and silk are ideal for autumn. They will provide warmth and comfort on cold days.
*Color: Choose a color that matches your outerwear but also adds a pop of color to your outfit. Neutral shades like grey, black and beige are always in style, but don't be afraid to experiment with bright colors and prints.
* Size and style: Decide whether you want a bulky scarf that can be wrapped several times or if you prefer a thinner, longer option that can be worn loosely.
How to tie scarves beautifully depending on outerwear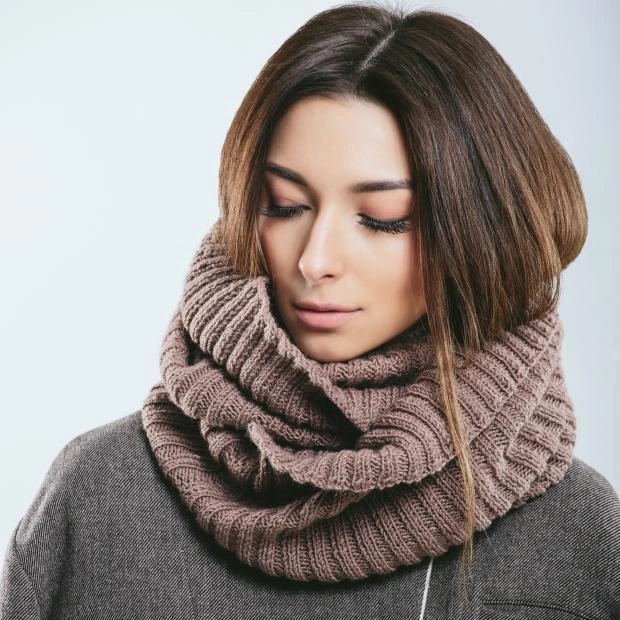 * Under a jacket: An easy way is to fold the scarf in half, wrap it around your neck and loop the ends through. This method is suitable for creating a low-key and warm look. And if you want variety, you can tie a scarf in the "Parisian" style - throw it over your shoulder, tuck one end inward and lift it slightly.
* Under a coat: The best option is to lightly drape the scarf over your shoulders so that it is visible under the collar of your coat and the ends hang down slightly. This method creates a sophisticated and elegant look.
* Loose: If you're wearing an open-top scarf, you can simply wrap it around your neck and let it hang loosely. This style is suitable for creating a more relaxed and casual look.
How to use a scarf to make an image more interesting
A scarf is a universal tool for adding originality to your look:
* Experiment with textures: Choose scarves with different textures - lace, knit, wool - to add interest to your outfit and allow you to create different looks.
* Play with colors: A colored scarf can be an accent piece. Choose contrasting colors or coordinating shades to add a pop of color to your outfit.
* Ethnic Patterns and Prints: Scarves with ethnic patterns or abstract prints can add intrigue and exoticism to your style.
* Play with length: Wrap the scarf several times to create volume and layering.
Depending on the situation and your mood, a scarf can be either a cozy and practical accessory or a bright and stylish addition to your outfit. Don't be afraid to experiment.
Scarf as an accent in the image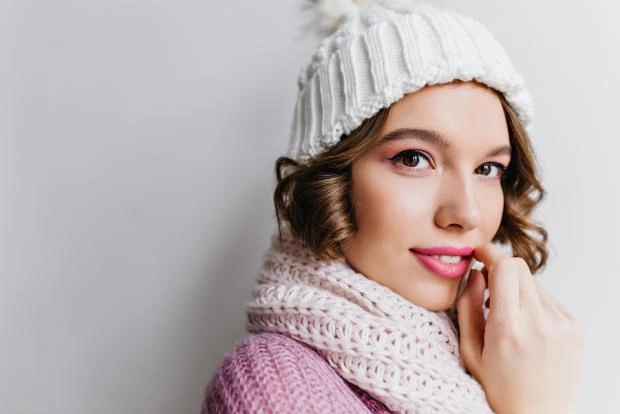 If your outerwear is fairly neutral, a scarf with a pop of color or a bold print can make an outfit stand out and stand out.
* Seasonal Changes: Don't forget that scarves can be not only a stylish accessory, but also a functional part of your wardrobe depending on the season. On cooler fall and spring days, opt for a lighter, airier material, while in winter, opt for wool or cashmere for added warmth.
* Personal Style: Feel free to reflect your personal style with your scarf. This is an accessory that can highlight your uniqueness and individuality.
Scarves are an art and you can be a real creative by making each look unique.
Tips for caring for scarves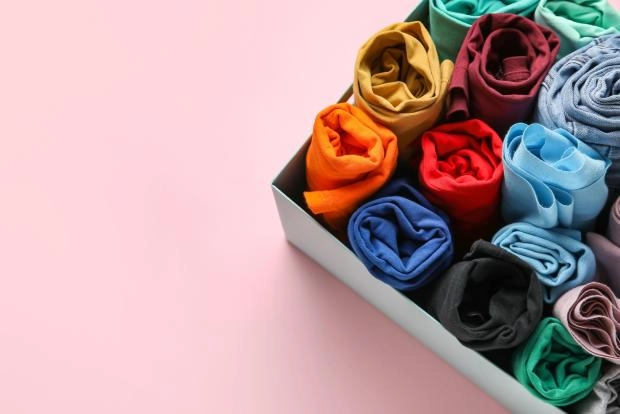 To ensure your scarves always remain beautiful and durable, follow these care recommendations:
*Read scarf labels carefully to ensure proper care. Some scarves can be washed by hand, others can only be cleaned by dry cleaning.
* Careful storage: Store scarves on hangers or fold them carefully to avoid wrinkles and deformation. It is better to purchase special cases/boxes/bags for this.