,
Uma Thurman attended a charity event with her daughter Maya Hawke
The event took place in New York, the actresses looked restrained and elegant.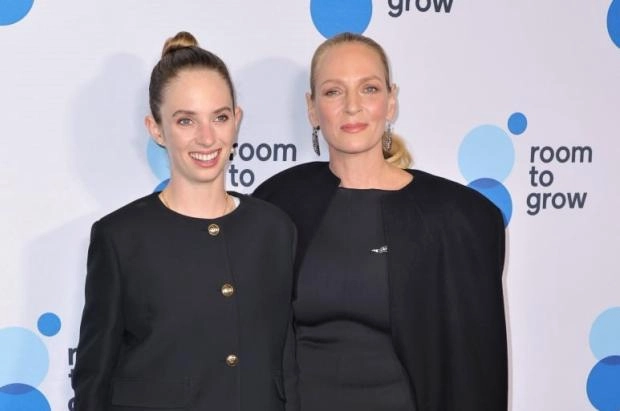 Uma Thurman looked stunning in black while celebrating the 25th anniversary of Room To Grow in New York City. A quarter of a century ago, it was launched by actress Julia Burns, Uma's neighbor in Manhattan, offering to raise money to help low-income families. This initiative also aroused Thurman's interest. At this time, the Pulp Fiction star had just married for the second time, to actor Ethan Hawke, and was expecting her first child, daughter Maya. It was with her that Uma attended the celebration of the program's anniversary.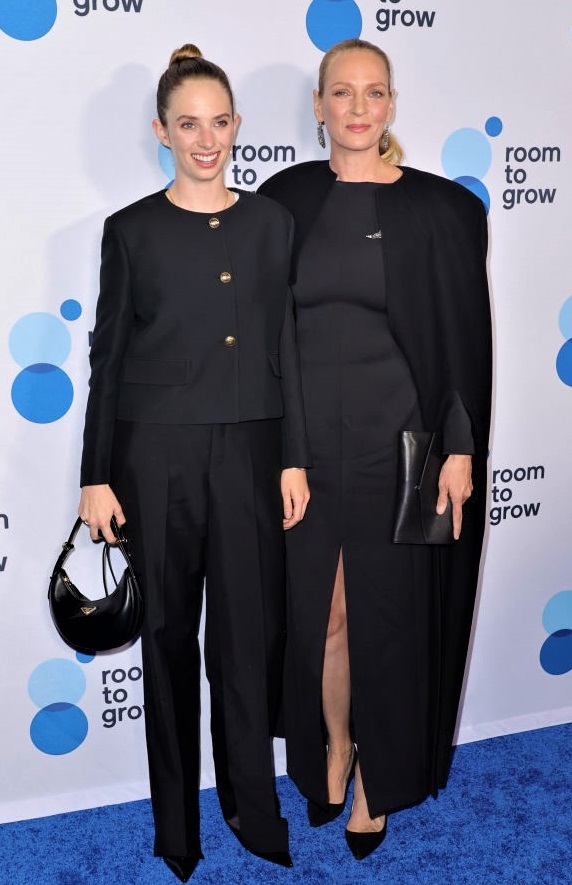 The tight black dress emphasized the slimness and grace of the 53-year-old actress, and the high slit in the front added a piquant touch to her look. Throwing a coat on top, taking a clutch and adding long silver earrings, Uma appeared before the photographers as the embodiment of elegance and style. Maya, 25, also dressed down for the evening, opting for a black silk satin pantsuit.
On social networks and on The View, Thurman spoke in more detail about Room To Grow, saying that its coverage will be expanded - assistance will be provided not only to needy families in New York and Boston, but also to a third city, which she has not yet named . The actress encouraged users to "learn more about this magical organization that is so close to my heart."