,
Queen of Halloween Heidi Klum showed off a stunning holiday outfit
The 50-year-old TV presenter and ex-model throws a party every year at the end of October, where she shows herself "in all her glory."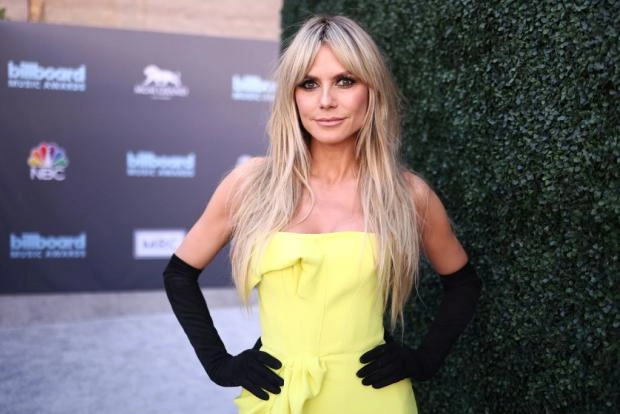 The Queen of Halloween is back. This is what TV presenter and America's Got Talent judge Heidi Klum is called for her ability to tirelessly amaze the imagination of those around her every year with her extravagant costumes at the Festival of the Dead. The day before, she arrived at a party organized on her own in New York, which brought together the entire color of Hollywood, in the guise of... an outlandish peacock. Moreover, for the presentation she needed a whole team of brightly dressed extras who imitated the plumage of a bird.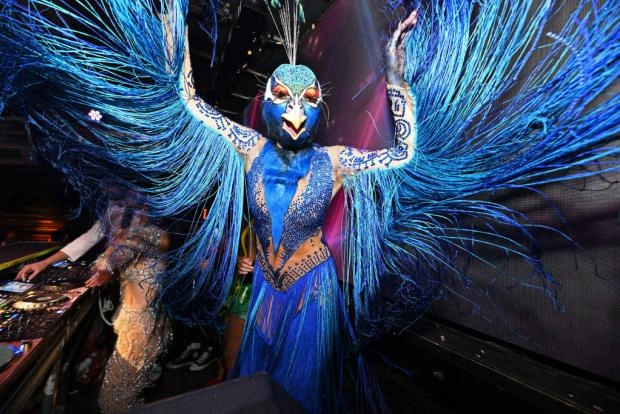 Posing for photographs, the group, led by Klum, formed a pyramid like Cirque du Soleil performers so that those gathered could finally see the peacock in all its colorful glory. Meanwhile, Heidi took center stage in her bright blue, sparkly jumpsuit and mask hat with peacock eyes and beak.
On the sidelines, Klum told reporters what inspired her to create this year's costume.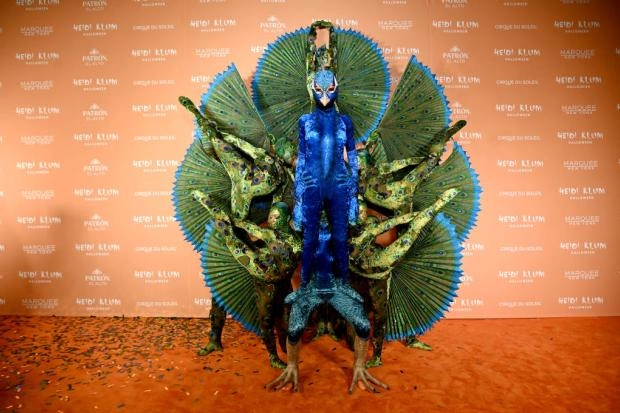 "I wanted to make a costume with many people, I wanted a group of people so that we would all become one object. And in my head this object was a peacock," she said, adding that she specially flew to Montreal, Canada, to study the features of such gymnastic compositions .
According to Heidi, first of all, it was necessary to very clearly think through the color scheme of the participants' costumes and their location in the pyramid, so that, as they say, the puzzle would come together and people would see the bird. Well, the husband of the TV presenter, musician Tom Kaulitz, became the icing on the cake at the last party. On the red carpet, together with his wife, who left the extras, he appeared in the form of an egg, and Klum assured that it was a peacock.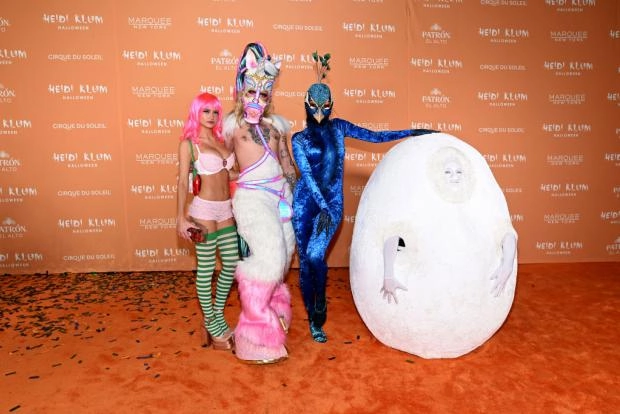 She previously said that she starts thinking about a new Halloween costume immediately after the end of the "magical" party, the next morning. At the beginning of her career, Heidi did her own makeup, getting into this or that image, but now a whole team of highly qualified specialists helps her with this. For the sake of "art", Klum will stop at nothing - she endures hours of applying complex makeup, sweats in latex and feathers, is not afraid to stand on stilts, etc.
Over the years, she has appeared as Princess Fiona from Shrek (2001), an old woman, a dead woman, an Indian deity, a giant worm and Jessica Rabbit from Who Framed Roger Rabbit (1988).