,
Channing Tatum and Zoe Kravitz are engaged: the story of their romance
Fans learned about the couple's joyful event from photos from the Halloween celebration.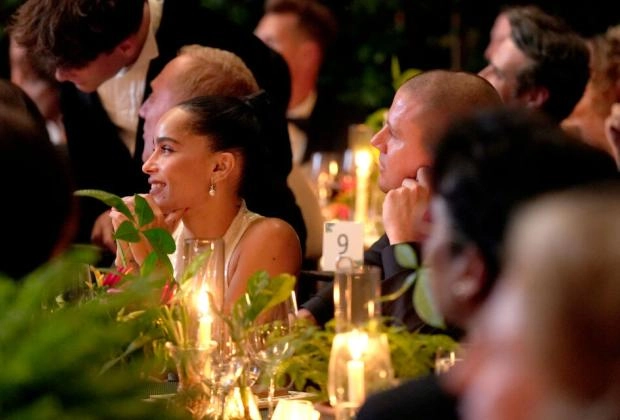 Zoe Kravitz and Channing Tatum have moved on to the next stage in their relationship. This became clear during the Feast of the Dead, where the couple showed up in images from Roman Polanski's famous horror film Rosemary's Baby (1968). The actress/director wore a ring with an impressive diamond on her hand as she held a knife and walked in a white nightie next to her groom dressed in a blue overall and baby cap. In this review, we'll talk about the circumstances under which they met, what connects them and when they could get engaged.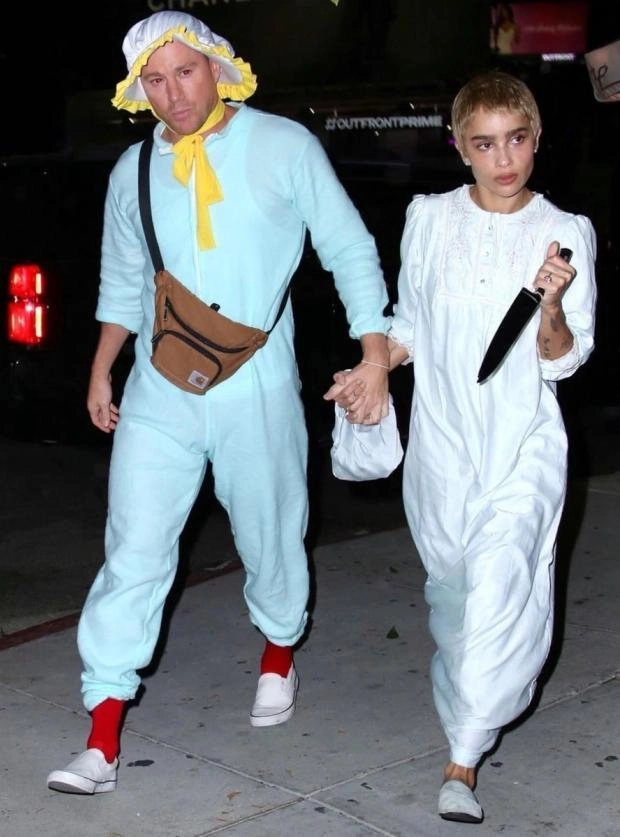 Chronology of events
On October 30, People magazine reported that the couple actually got engaged shortly before Halloween. They first started talking about their romance in January 2021, and in August of the same year they were spotted together in public. Since then, they have attended several major social events, including the premiere of the film "Batman" (2022) and the Met Gala 2022 at the Metropolitan in New York.
On August 19th of this year, they attended the wedding of actress Margaret Qualley ("Once Upon a Time in Hollywood") and musician/producer Jack Antonoff ("Music Lover"). But then Kravitz and Tatum were not yet engaged. But on October 28, at the Feast of the Dead party organized by Kendall Jenner at the Chateau Marmont in Los Angeles, Zoe already had a ring. Therefore, observant fans concluded that the couple decided to take a new, serious step in their relationship this fall, and it is possible that the marriage of Qualley and Antonoff was a kind of catalyst for this development of events.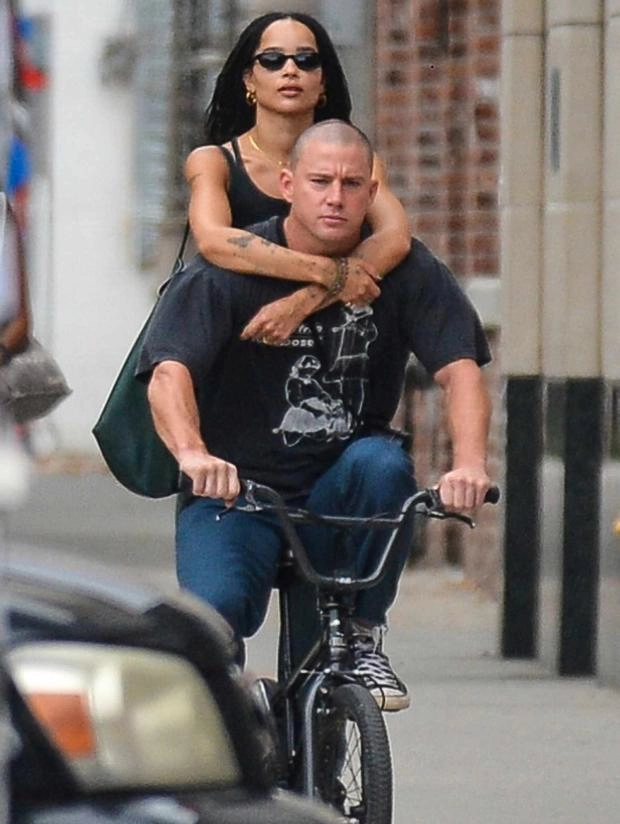 Age difference and previous relationships
Channing celebrated his 43rd birthday in April, while Zoe will turn 35 in December. They are 8 years apart, which is considered almost ideal for Hollywood. Maturity and experience coupled with beauty and the desire to take risks. This is exactly how one can describe their interaction, because Kravitz and Tatum met at the casting of her directorial debut "Pussy Island," where he auditioned for the role of a rich and spoiled IT businessman. And even though the film has not yet been released on wide screens, according to Channing, he completely trusted Zoe when working on the project.
Before meeting her, Channing was married to Jenna Devine for nine years, whom he divorced in 2016. They have a 10-year-old daughter, Evelyn. And Zoe, in turn, was married to actor Karl Glusman ("Love") for a year and a half, filing for divorce from him just at the end of 2020, that is, shortly before she began to be seen with Tatum. They even say that it was the new relationship that led Kravitz to the decision to divorce. Judging by her interview, her current fiancé is the soul mate she has been looking for for a long time. "He's just a wonderful person. He makes me laugh, and we both love art and talking about it and exploring why we do what we do," the actress/director told GQ in 2022. "We love watching films and analyzing them and challenging each other."