,
Girls' best friends: SKIMS and Swarovski
The brands celebrated the collaboration with a party with guests in "naked dresses."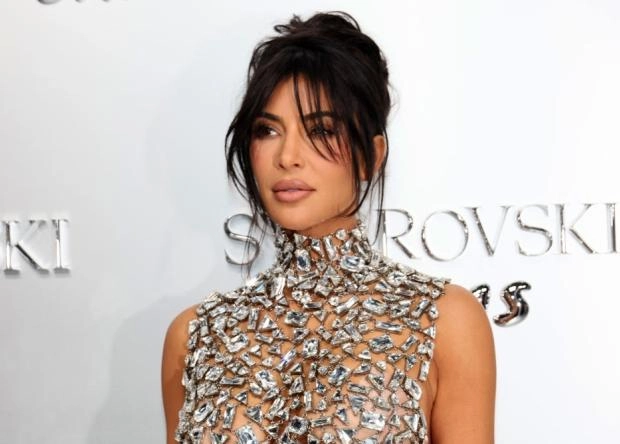 A SKIMS and Swarovski store opened with fanfare in New York. The brands agreed to release a collaboration - items for everyday use, decorated with crystals. The first model presented was a dress in the style of Marilyn Monroe - a replica of the outfit that Kim Kardashian wore in 2022 at the Met Gala, and in 1062 the star of the film "Some Like It Hot" did it, congratulating John F. Kennedy on his birthday. Happy Birthday. In general, the cooperation between the companies promises to be productive and, without exaggeration, shining on the women's clothing market.
On the occasion of the launch of the collaboration and the opening of the store, the brands threw a party and, as usual, there were some racy outfits. After all, SKIMS Kardashian until recently specialized in the production of shapewear for women. So, Kim herself came to the opening in a suit - a skirt and top, made of mesh with large Swarovski crystals. And if the skirt came with a matching cover, the brand owner and TV star put the top directly on her naked body.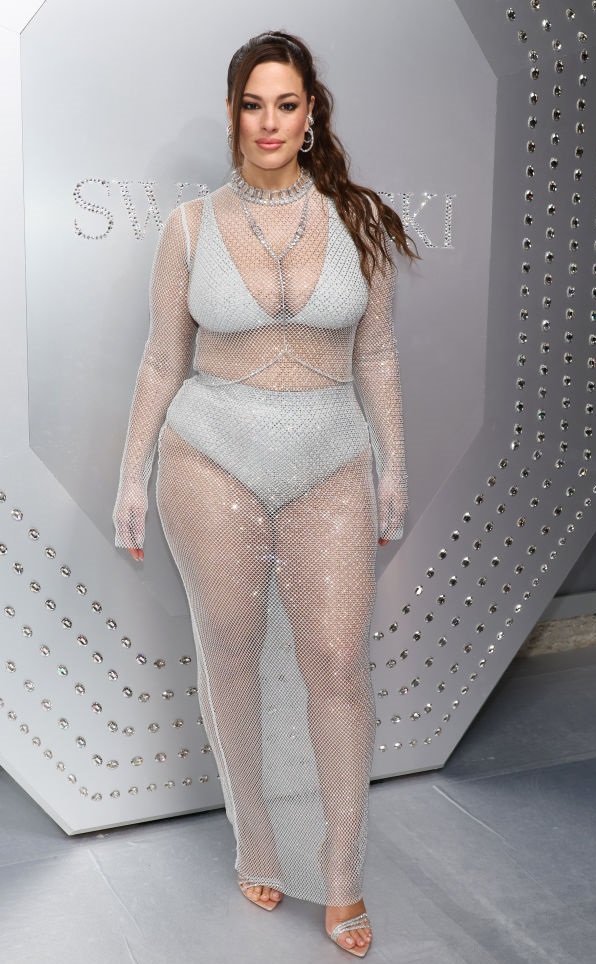 Fashion model Ashley Graham also did not refuse the pleasure of showing off her charms. Her outfit consisted of a light gray lingerie set paired with a sheer "dress" made of glittery mesh. The neckline was decorated with large collar stones and a Swarovski necklace.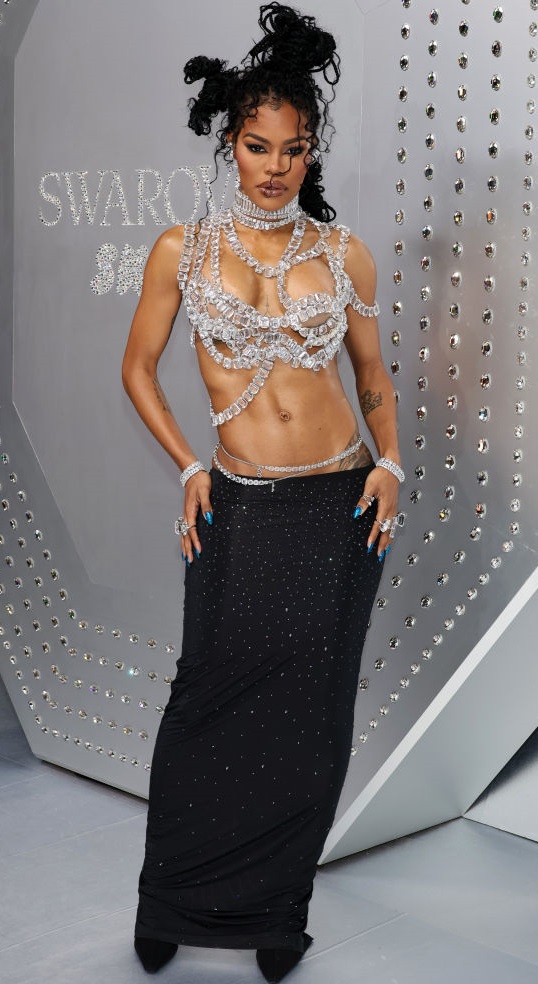 Singer and dancer Teyana Taylor even wore a top, which was a thread with large stones intertwined in such a way as to cover those areas of the body that the public is not supposed to see. She completed the look with a long black skirt with crystals from the SKIMS x Swarovski collaboration, large jewelry and an artistic mess hairstyle.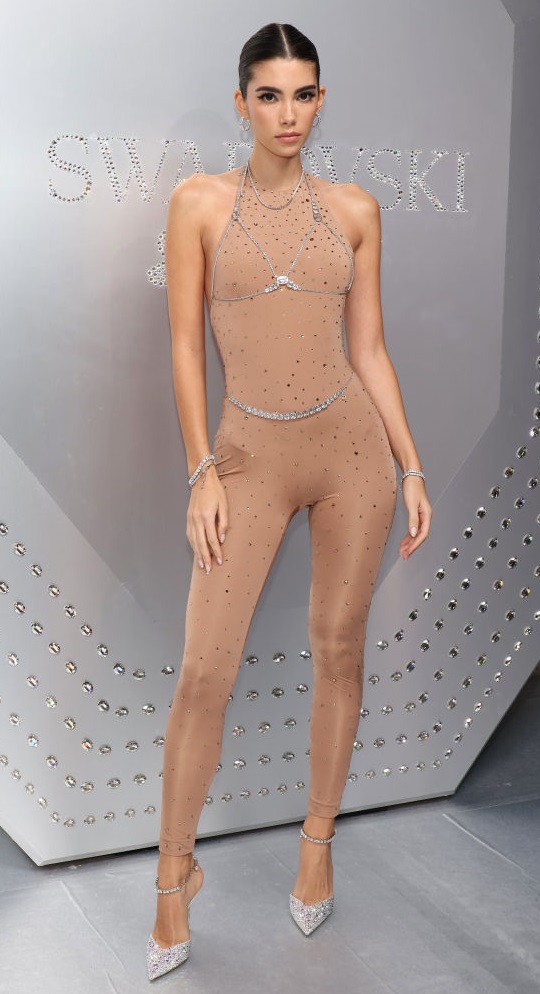 Brazilian model Cindy Mello wore a tight beige jumpsuit, also decorated with crystals, from the SKIMS x Swarovski line. The girl's shape was emphasized by a chain belt and a chain bra. Well, silver bracelets and matching shoes completed the look.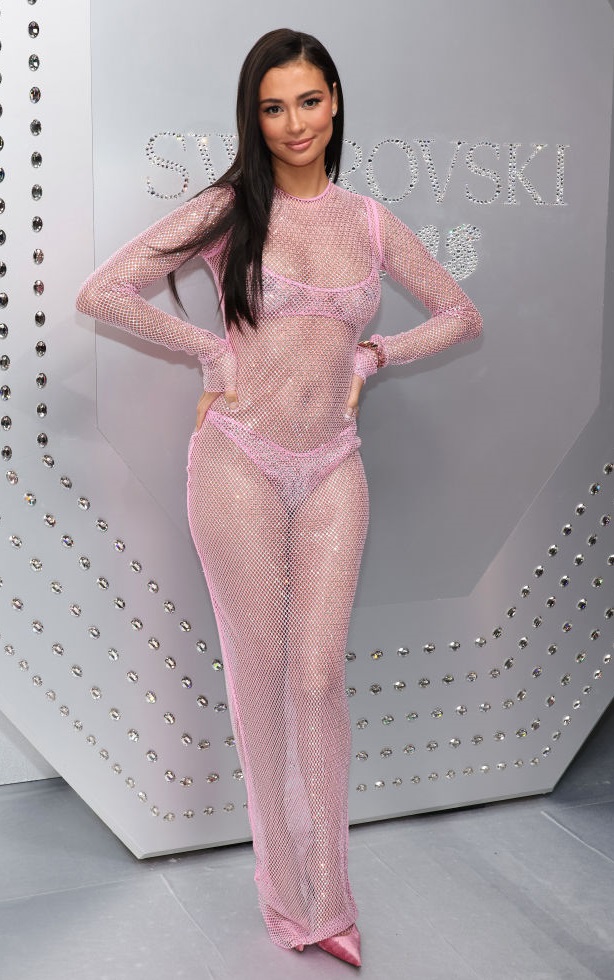 Entrepreneur and jewelry designer Kristen Noel Crowley came to support her colleague Kardashian in a pink mesh dress from the new collection of the two brands. She is a brave girl, she chose transparent underwear and matching shoes under her transparent dress. Minimalism in jewelry and makeup, loose hair and a slight smile made Kristen a "noticeable" figure at the last celebration of life.
To conclude the evening, Kim told the crowd that the SKIMS and Swarovski collaboration was "a natural combination and a dream come true, as I have always been a girl who loves Swarovski crystals. The glamor of the brand makes me feel happy. I hope our customers feel the same when they wear the collection."