,
This is not the time to be bored: what to do with your child at home
Rain, wind, frost - in such weather it is hardly possible to enjoy long, cheerful walks. But home can be fun too. Experts offer options for interesting pastimes.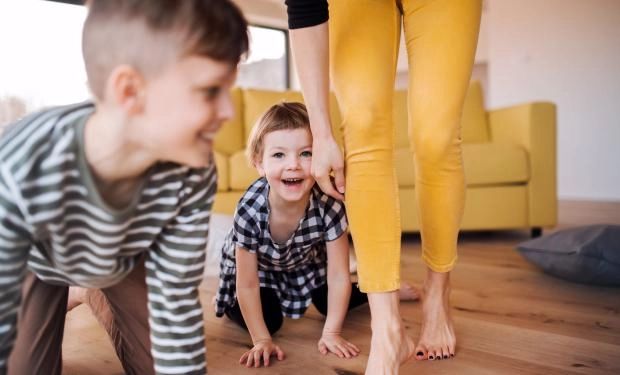 Autumn is gradually coming to an end, winter is ahead, and the weather is no longer pleasantly warm. You don't want to walk for a long time in bad weather.
If you and your child have no desire to go outside, but have a need for an outburst of emotions, then options for having fun at home will be very useful. Experts in the field of child psychology told us what you can do with your child (or what you can do with him) when there is bad weather outside.
Top 10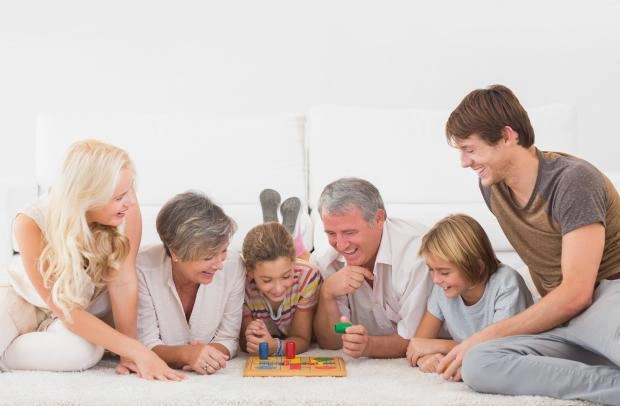 Speech therapist Marina Studneva offers 10 interesting ways to pass the time at home. Even the most notorious fidgets will be interested in one of the options:
1. Sculpt from lipaki or plasticine. "Lipaka" is the most convenient type of plasticine for children. It is soft, bright and dries quickly. The important thing is that it does not stick to carpets and does not stain the surface. In the process of sculpting, the child relieves anxiety and shows his individuality.

2. Prepare delicious food together. All you need is to choose a culinary masterpiece (pancakes, cookies, muffins, pizzas, pies, bread) and enjoy the process. The role of a chef will boost your child's self-esteem.

3. Do gymnastics, yoga, Pilates. Select exercises according to the child's age. Do not forget that during physical activity it is important to follow the instructions of an adult, so your presence nearby is important.

4. Build a tent, house, hut, halabuda, wigwam. For a child, the process of creating his own personal space according to his own design is important. Give him this opportunity and play together according to the child's rules.

5. Create a photo album. Let it contain not only photos, but also magazine clippings, postcards and inscriptions, stickers with flowers, airplanes, hearts. Children's creativity and self-expression increase self-esteem and help reveal individuality.

6. Conduct simple experiments. The main thing is to be a team with your child: read the instructions and prepare everything you need. For example: baking soda and vinegar will represent a volcanic eruption.

7. Organize a disco or pajama party with the necessary attributes. Children really enjoy playing the roles of their favorite characters, singing and dancing like them. Speech, music and movement are essential for a child's development and also promote relaxation.

8. Create collages, posters, books. On any topic and in any technique: about yourself, about animals, about space. Here you need children's imagination and various magazines, colored paper, ribbons, buttons. Don't limit your child's capabilities.

9. Color clothes. You need white cotton T-shirts and markers or fabric paints that won't wash off. The plot of the drawing can be offered to the child or together we can embody its plot.

10. Plant plants. You can replant indoor plants, or you can purposefully plant grass and edible greens and monitor the growth.
Cinema and gadgets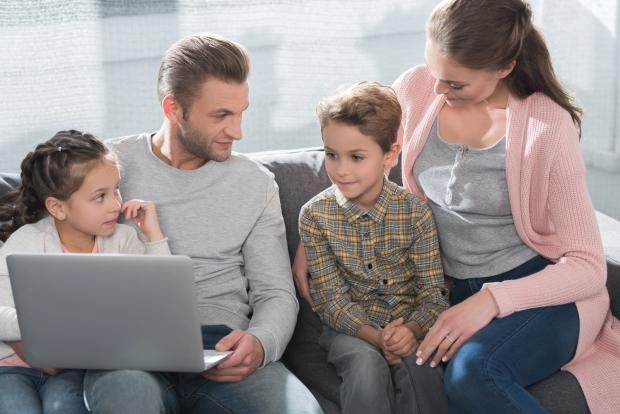 Many parents limit the time their child spends in front of the TV screen or with a tablet/smartphone. This is true, but not all information available on the Internet is harmful. Under your supervision, guided by your recommendations, the child can watch or read something useful and safe. Clinical psychologist at the online school "Umskul" Aliya Ibragimova offers options for classes, among which there is a place for both films and new technologies:
" - Reading and Exploring: Stock up on books that interest your child and spend time reading and exploring new topics. This will help develop language skills, imagination and a love of reading.
- Organizing a home theater: spend an evening dedicated to watching children's films or cartoons. Create a cozy atmosphere with popcorn and drinks.
- Computer games and educational apps: Take advantage of educational games and apps to help your child learn new subjects and skills. But don't forget about moderation and control of screen time."
Games are everything to us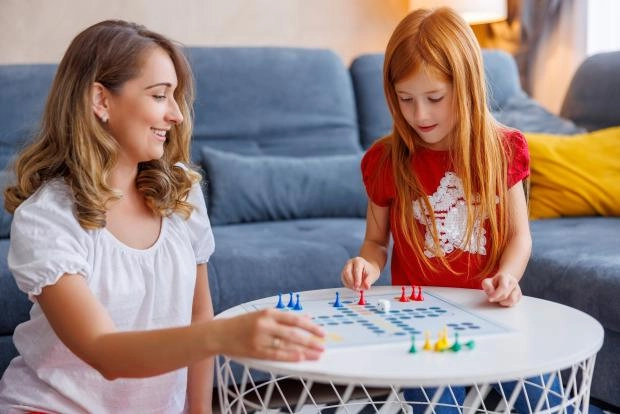 Play is the most optimal (and enjoyable) way for children to explore the world and establish contacts with other people. Books, TV and cooking are great, but games - ordinary, not digital, and ideally, shared with loved ones - have not been canceled.
Child and family psychologist Olesya Fateeva offers several games that you can use to captivate your child:
1) Playing with a ball. Play a ball with your child, passing it to each other one by one, naming the emotions and their reason. For example, "I am happy when...", and then offer your own options ("they praise me...", "you smile at me"... etc.) or "I get angry when they answer me rudely", " I feel sad when I part with a loved one." Offer different emotions to reinforce your child's knowledge of the full range of human feelings.
2) Game "Guess the emotion by voice." Choose any phrases and pronounce them with different intonations, and ask the child to turn his back to you and guess by his voice how you feel, then switch roles. The most common phrases are suitable for this game, for example: "I'll go to the store today" (for example, with an intonation of anger), "We'll go to the village on the weekend" (with an intonation of joy). Children really like this game and help them learn to understand people's feelings by their voices. Be sure to play out all the emotions: joy, sadness, anger, fear, surprise, shame, etc.
If you love creativity, you will love the game "COLLECTIVE DRAWING OF THE HUMAN BODY".
This game helps improve interaction between children and parents. A sheet of wallpaper (you can take old or unnecessary wallpaper) 1.5 m long is laid out on the floor. The child lies on this sheet, and the parent traces his body along the contour. After this, the child stands up and, together with the parent, colors the depicted outline from the inside; it is important to give the child the leading role in choosing the color for each detail of the image. At the end of the work, discuss what happened and whether you both like the result, come up with a name for your drawing."
These activities will help you maintain a good mood in bad weather. It is important not to forget about the need to do something together with the child, enjoying joint leisure time.