,
Dior hairstyle trend: casual knot
At Fashion Week, the French house showed how to refresh familiar classics.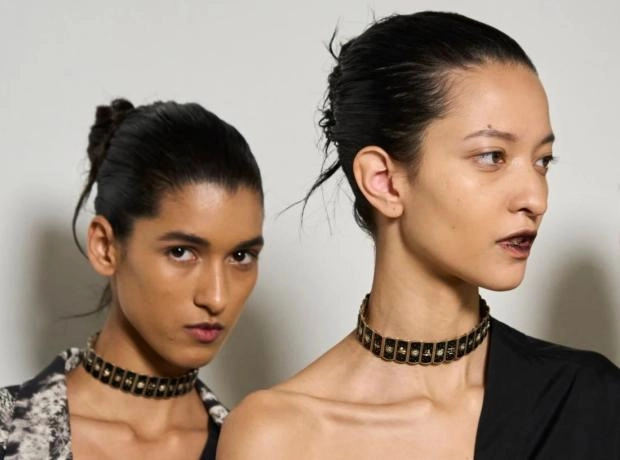 In September, Dior creative director Maria Grazia Chiuri showed a spring-summer collection for 2024, aimed at strong women. Feminism in her reading looks like strict silhouettes, "witch" makeup and... a careless bun in the form of a banana or a seashell. Thus, the show's stylist Guido Palau turned a classic hairstyle into a modern look.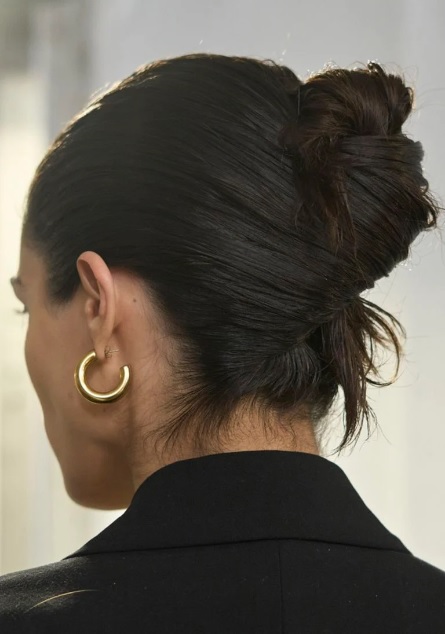 To achieve a sloppy look, the smooth bun is styled with strands and the sides and at the nape of the neck. You can forget about drying and varnish, the main thing in this hairstyle, according to Palau, is the "wet" effect. It should be a feeling that you recently got out of the shower, did not finish drying your hair, quickly twisted in a few steps and left the house. Oil or gel will help achieve moisture. Brush your hair and twist at the nape of the neck in the shape of a banana, then tuck the strands on top under the roll and straighten shorter hair. Pin the "banana" with bobby pins, then rub styling product between your palms, smooth the hairstyle from top to bottom and tame the face-framing strands. If desired, you can simply loosen the twisted banana knot with your fingers.