,
Minimalist Rosie Huntington-Whiteley: How she found her style in clothes
The 36-year-old model and mother of two answered Harper Bazaar's questions.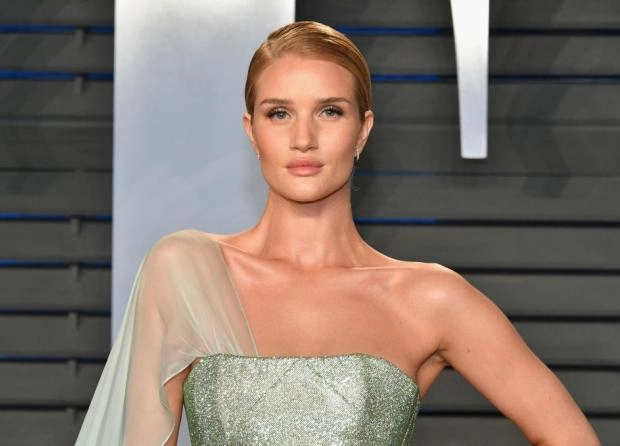 Some people look good in whatever they wear, but British model Rosie Huntington-Whiteley is not one of them, she says. She is known for her elegant and relaxed style, has developed her own brand of high minimalism and says it took a lot of time and effort to achieve these results.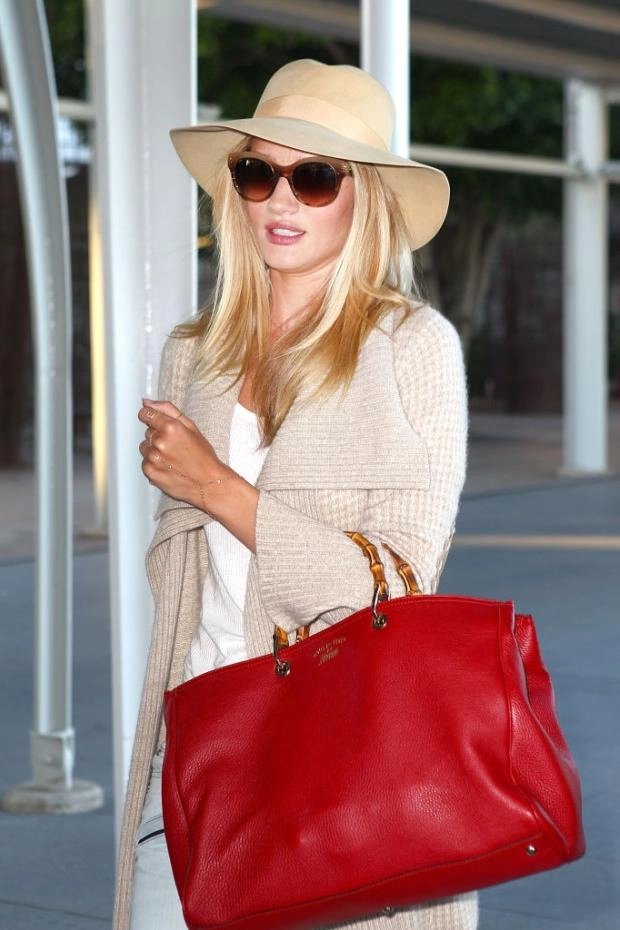 "I just figured out what suits me," Rosie narrated in a conversation with Harper's Bazaar. - If I'm dressed wrong, I can't wear it - I don't have the body to put into anything. But if you get the right look, I win. In my 20 years in front of the camera, I've learned what suits my body and what doesn't. Everyone is unique and needs to figure out what suits them to feel confident - that's what good style is all about."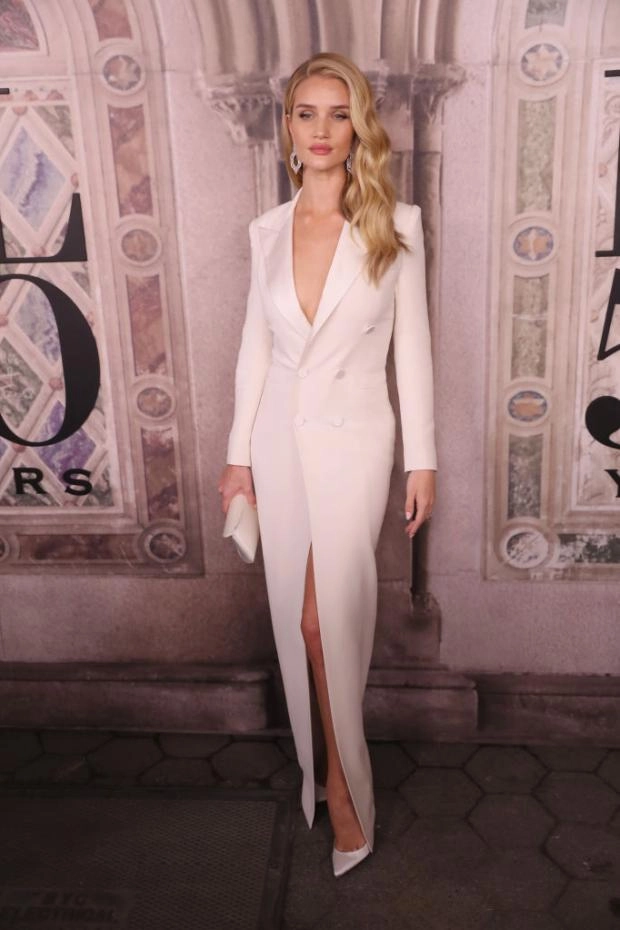 As it turns out, it wasn't until she was in her 30s that Huntington-Whiteley found her way in the art of dressing and began to develop that peculiar, colour-neutral, calibrated style for which she is known today.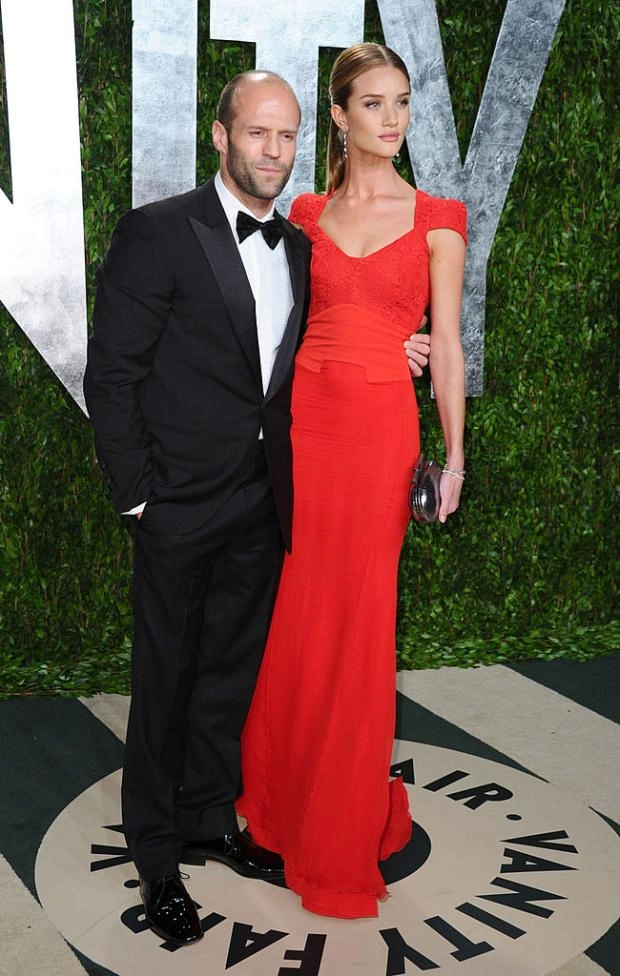 "When I was in my twenties, I immersed myself in prints, there was a lot of colour, ruffles and lace - in some ways I dressed more bohemian. I often wore shorts, hats and cowboy boots," she says with a smile. - One time in Los Angeles I had some old clothes delivered from a warehouse - (fiancé, actor) Jason (Statham) came into my dressing room and was amazed, he couldn't believe I was dressed like that. There was a lot of colour, a lot of sequins. And I keep a lot of it because (my daughter) Bella might actually like something. But I don't wear that stuff anymore..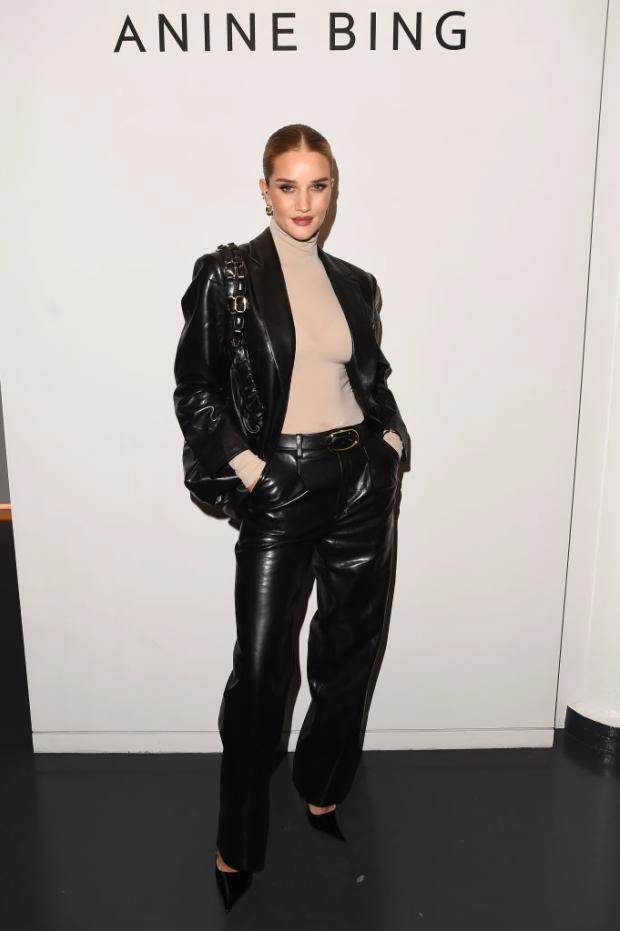 Despite the dramatic change in style, Rosey says she has always treated fashion the same. "I've always wanted comfort, and it's not about the elastic waistband. I just don't want clothes to dress me up. I want to walk into a room and have people see me first and foremost, not my outfit. I don't even want to be too "in character," if you get my drift. I want to feel less conspicuous than flaunting myself; in that case, I feel, really, beautiful".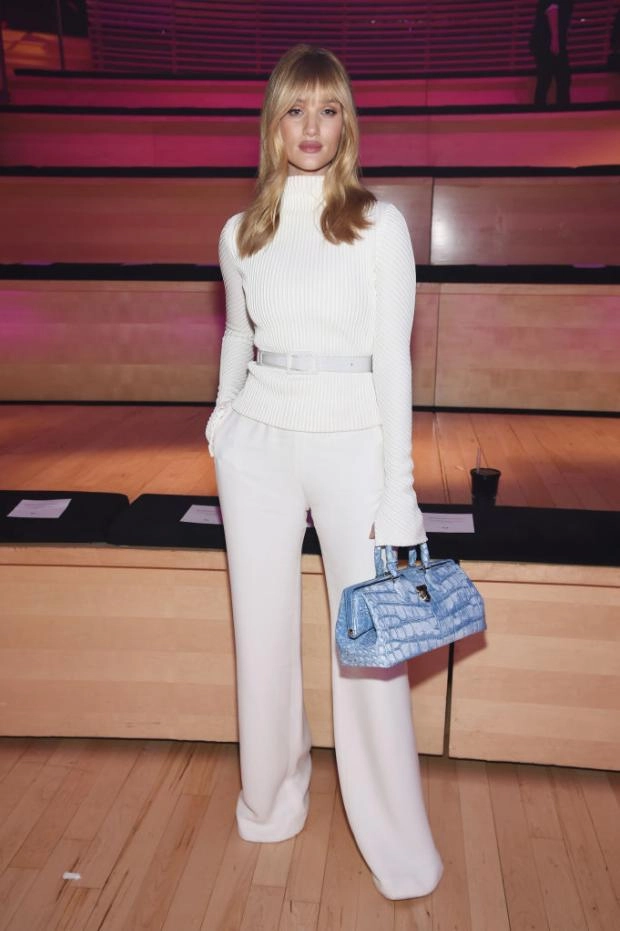 Naturally, changing trends played a role and steered Huntington-Whiteley toward minimalism, but she says the style actually fits her lifestyle, which is why it was adopted. "When I had my son, '90s minimalism came back and I just paid attention to it. Now I do crisp edits - I actually have few clothes. I invest in things I wear over and over again, year after year. And I avoid anything seasonal."