,
Donatella Versace showed a gothic RTW collection for the Spring/Summer 2023
The Versace brand offers women to wear black and feel like rock stars.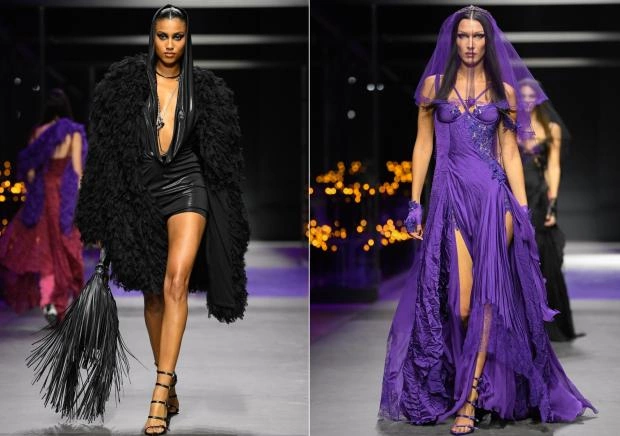 Satin cargo pants are the official trend of the next warm season, established by none other than Donatella Versace herself in a thorough and diverse "spring" fashion show.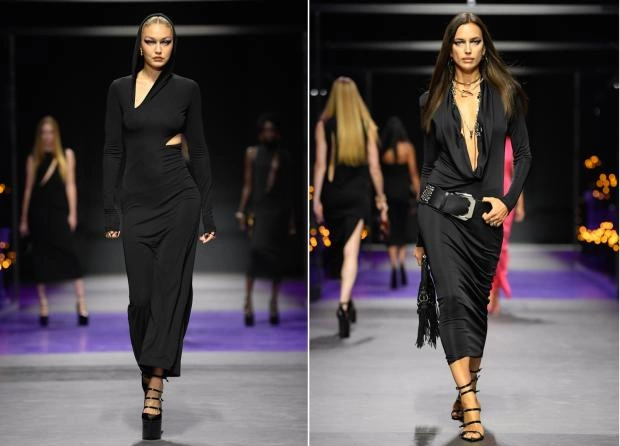 Gigi Hadid, in a long, hooded, jersey dress and high platforms, opened the show, leading a flock of "witches" as they strutted down the gloomy purple runway surrounded by hundreds of tall black candles.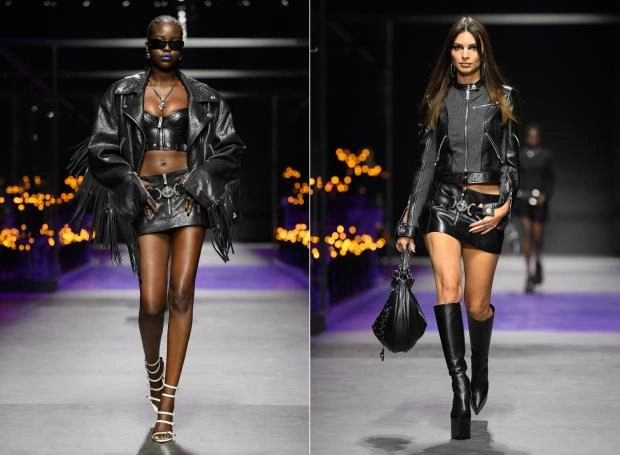 "Dark Gothic Goddess" or "Black Madonna" is how Versace declared her "love of the rebel, a woman of confidence, of intelligence, with a bit of diva in her" in the show notes. A high point of the show was Paris Hilton, the "early 2000s troublemaker," in a metallic pink jersey mini-dress with her chin held high and her hand resting on her hip. Her high heels resembled edged weapons, but she could have been quite comfortable on the runway in sneakers, too.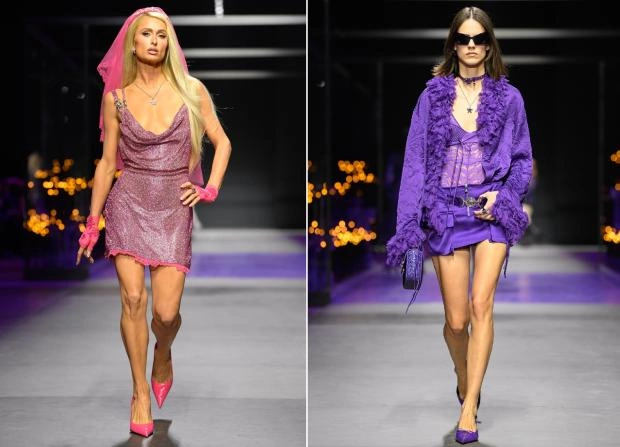 The Versace collection on display has a little more black than usual, and it looks great. Trust Donatella to show off the tight pants - the only salvation is the leather fringe to cover up what needs to be covered up. Voluminous biker jackets with gold studs mixed with slit tops, super short leather miniskirts and lace baby-doll-style dresses with tiaras.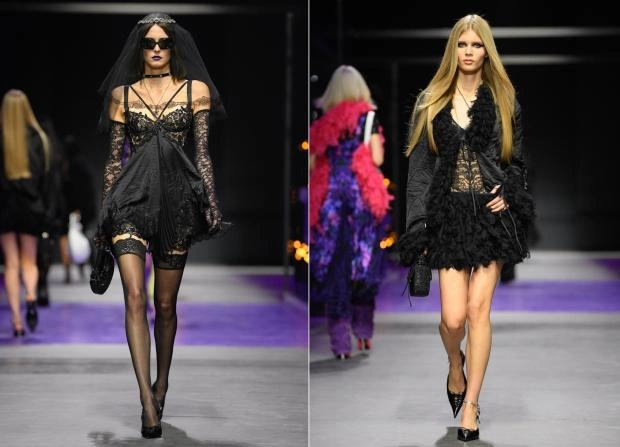 Fuchsia and purple were the main alternatives, served up in the form of tight, one-piece knit dresses (another mainstay of Milan Fashion Week) and more busy and bohemian ensembles with a mixture of zebra prints and floral patterns. The elegant outfits with their uncompromising glamour assured the audience of what would be the right choice for them.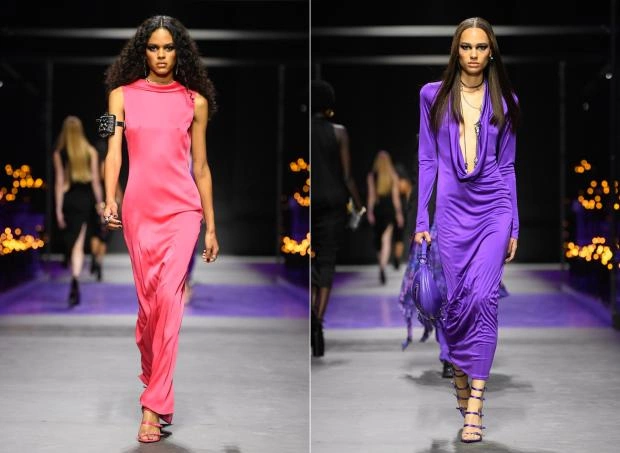 Watching the guests at the show also brought to mind how Versace has recently stepped up its "shoe" game under the banner of its parent company Capri Holdings: many in attendance wore its graphic satin platform Medusa shoes from this year's fall collection.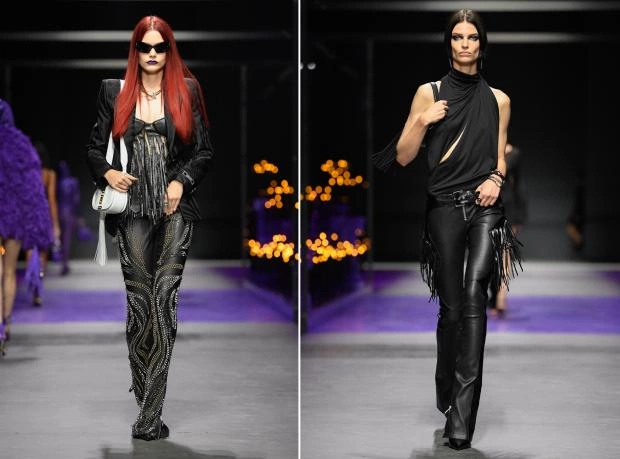 For spring, however, Donatella offers slim boots with wedge heels reminiscent of Richard Serra's sculptures and industrial Mary Jane shoes with massive rubber soles for club divas..