,
Dakota Johnson celebrated her 33rd birthday: her bold looks on the red carp
Dakota Johnson is known for her graceful style, which, at first glance, seems to cost her no effort. But sometimes the star of the movie "Reasoning" ventures into the public space for more daring experiments. She wears see-through dresses, adds long necklaces and dresses in stunning costumes.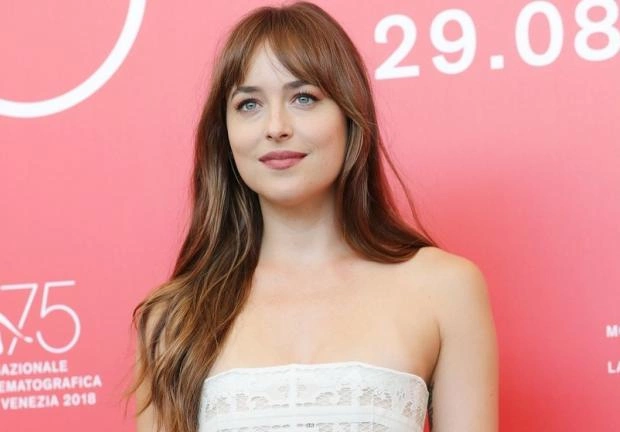 Dakota Johnson first showed a bold look, a dress adorned with feathers in a mixed color scheme, at a ball in 2012.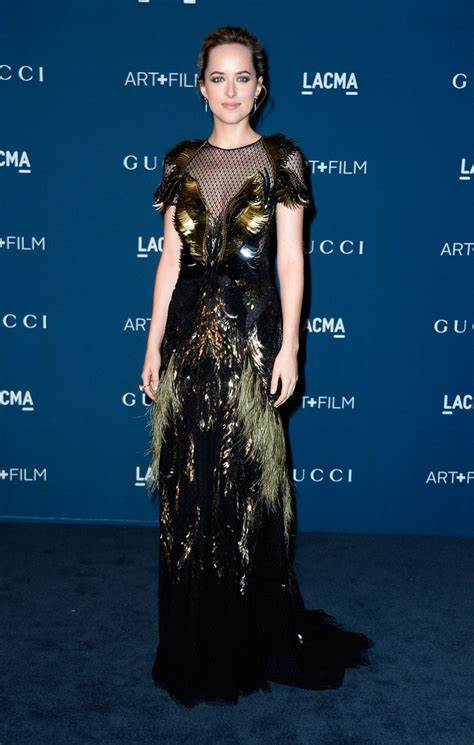 For the British premiere of Fifty Shades of Grey (2015), Johnson wore a Yves Saint Laurent gown with thin straps and a plunging neckline trimmed with crystals.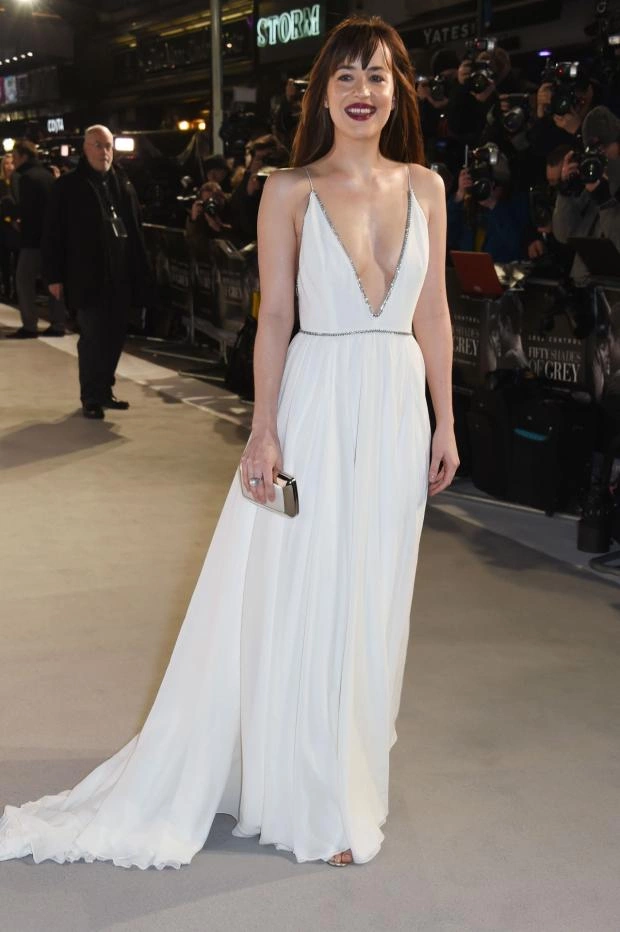 At the Venice Film Festival she was irresistible in a delicate pink dress with an open back by Prada, showing her tattoos.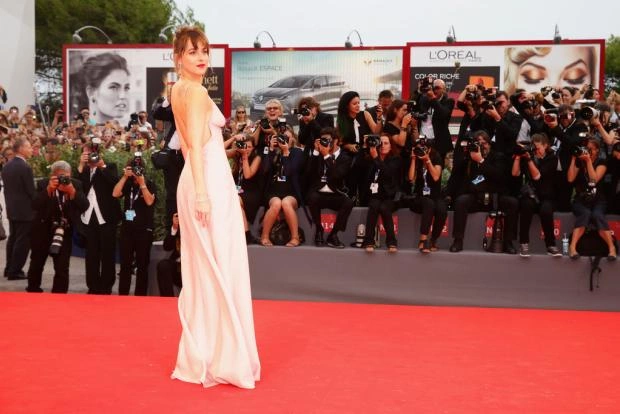 For the premiere of the 2015 crime drama "Trumbo," Johnson walked the red carpet in a spectacular dress combining velvet and chiffon.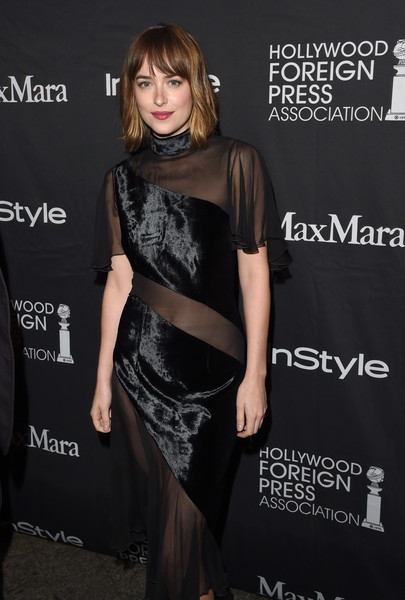 However when the time to visit the sequel to "Fifty Shades of Grey" in 2017 called "Fifty Shades Darker" Dakota was present in another outfit of "gentle May rose" color - a wide Valentino dress with a very deep V-neck.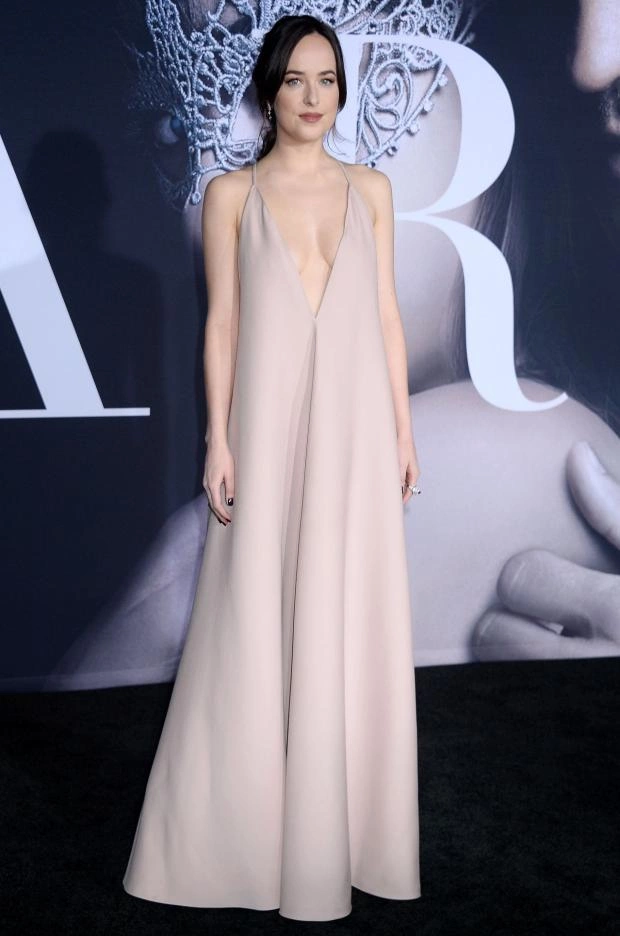 At the Green Carpet Fashion Awards, she wore a translucent black tulle Gucci dress embellished with Swarovski crystals and recycled brass.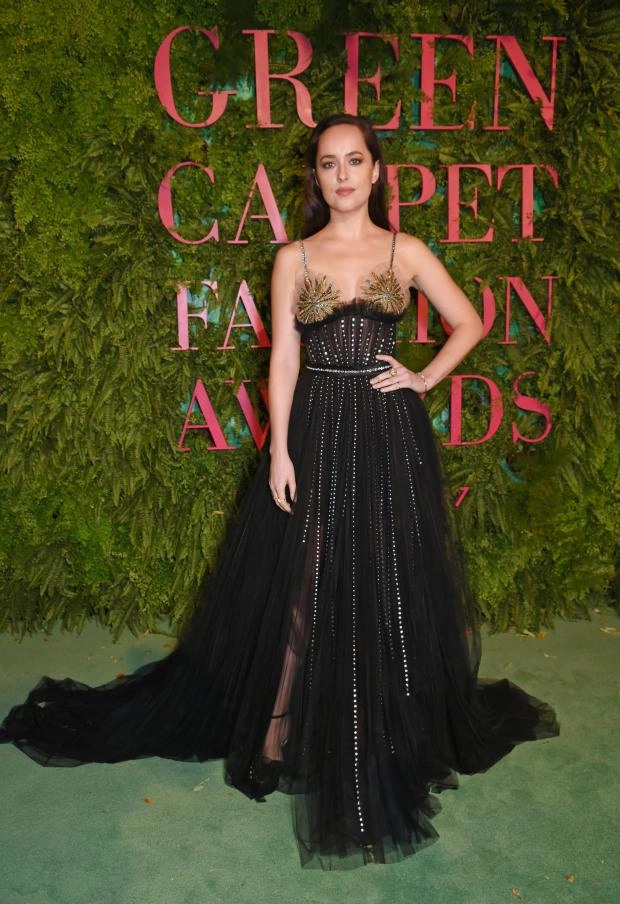 In 2018, she added glamour to the "transparent" trend at the Venice Film Festival. The actress appeared in a strapless dress by Dior, which was made of lace and with a corset top.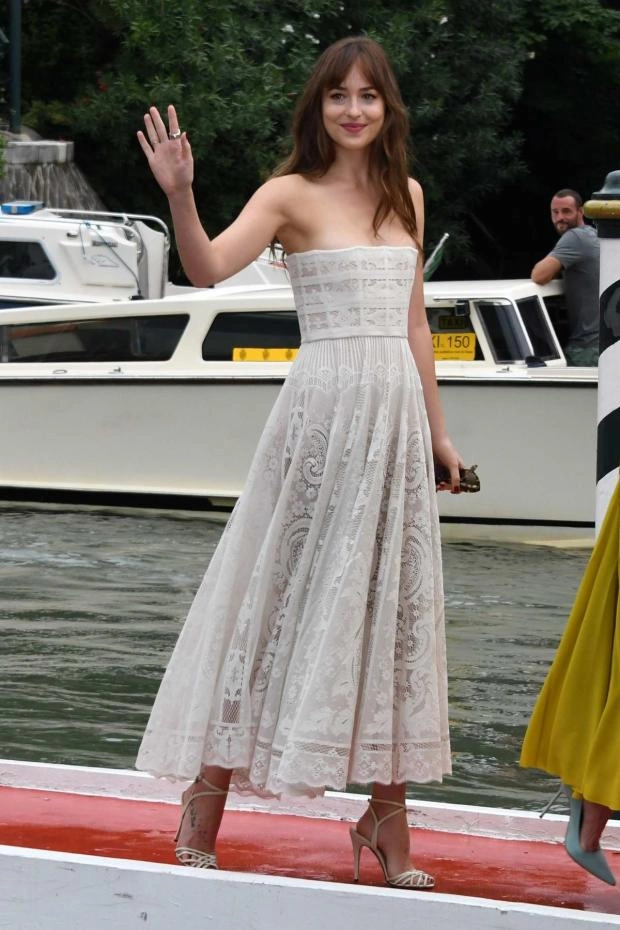 That same year, Johnson attended the Marrakech Film Festival, choosing to appear on the red carpet in an unusual geometry Givenchy dress with a metallic bodice and belt, and a brown skirt of complex drapery.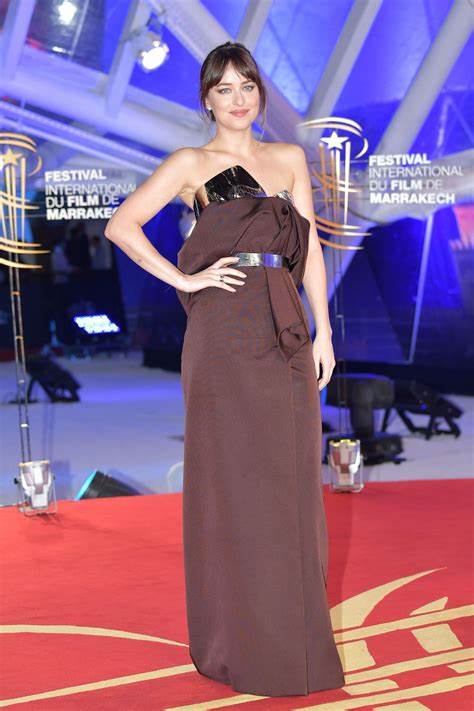 In 2019, for the premiere of the comedy drama "The Peanut Butter Falcon," she again wore an outfit by Yves Saint Laurent - a mini-dress with a large bow acting as a top.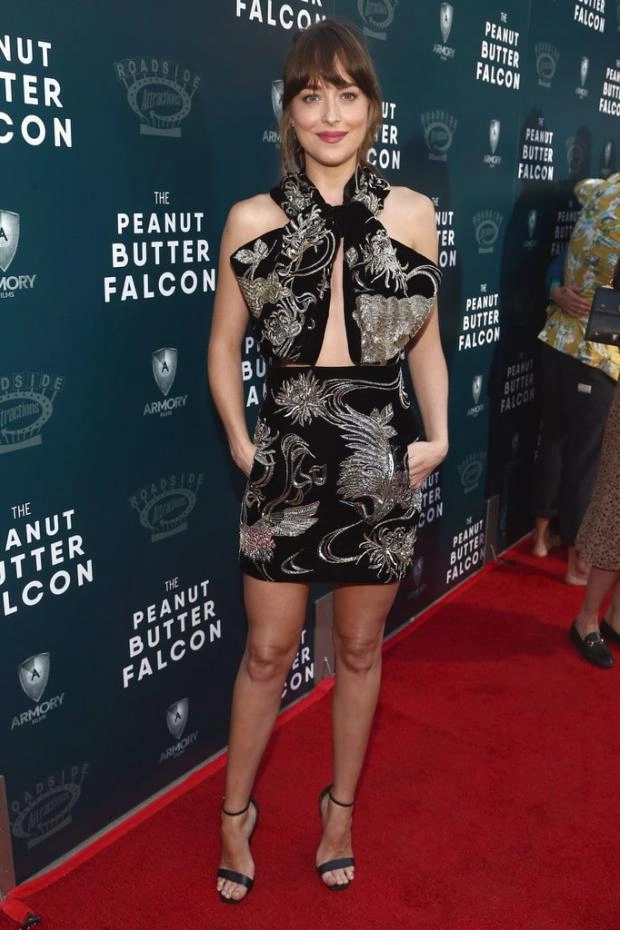 At the Toronto Film Festival last year, Dakota appeared in a spectacular black ball gown with a fluffy skirt made of tulle pieces. This creation was created by the hands of Dior artisans.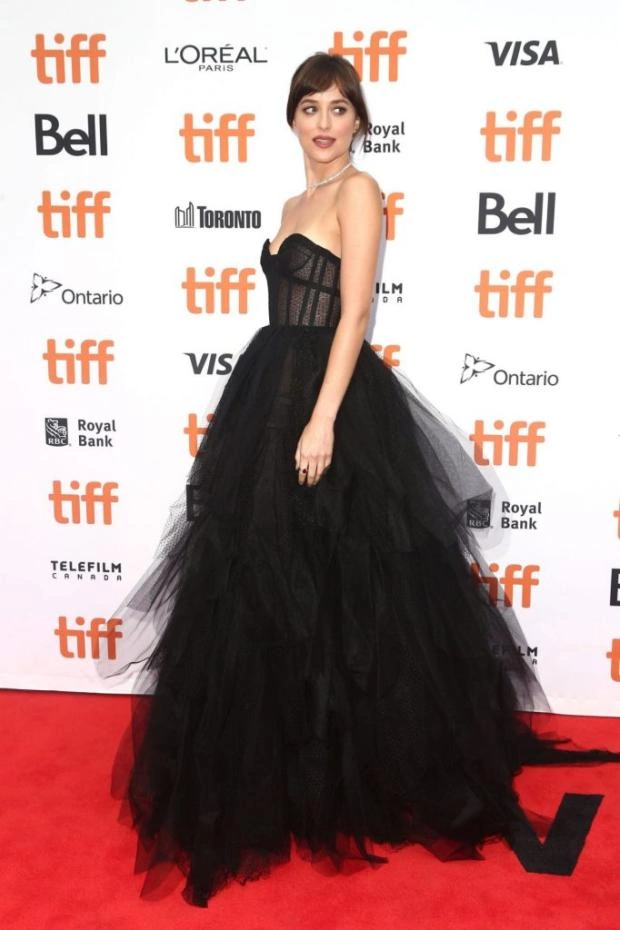 One of Johnson's boldest looks to date remains the silver Gucci dress she wore to the Venice Film Festival in 2021. Deep cleavage, see-through bodice and skirt, fringe of crystals did its job. Only the laziest person in the world did not mention the actress' unusual outfit..