,
Anya Taylor-Joy starred in a Swiss watch commercial
The 26-year-old actress showed a novelty from luxury brand Jaeger-LeCoultre.
Anya Taylor-Joy looks stunning in a commercial for a new Reverso watch from Jaeger-LeCoultre. In the video, the actress appeared in a cream-colored mini-dress with a wide belt that emphasized her thin waist. She added a few centimeters to the image, wearing nude pumps with high heels. And best of all, she wore a new watch on her wrist, with a thin gold bracelet and a dual-dial function.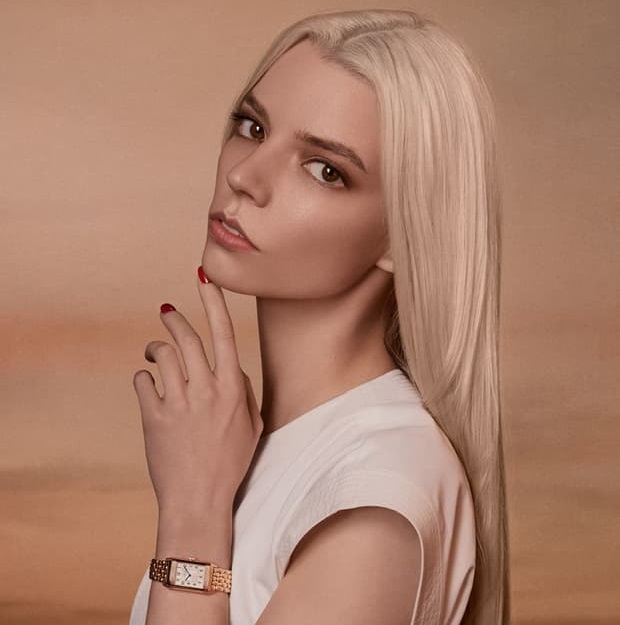 The location was a large studio with three large screens, on which you can see a deep forest in sepia colors. Against this background, Anya makes hand movements, accentuating the graceful child of Jaeger-LeCoultre. To the clip she says: "One spark, and it lights up the minds of millions. One line, and it shapes your script. One beam, and it expands your horizon. One second, and history begins to be made. One movement and the production of the watch goes to a new level.
The men's version of the model was presented by actor Nicholas Holt. The watch is available on the brand's website, price is available upon request.